WW2 ARCHIVE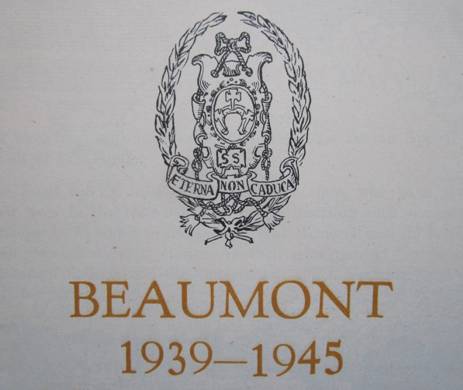 Beaumont's contribution to the War effort was in many ways similar to that of the Great War. Over 600 served in the armed forces and it was fortunate that the casualty figures were reduced to 13%. With the change in warfare more OBs served in the RAF and its volunteer reserve than in the Navy and this is reflected in those that died where pilots and bomber crews proved especially vulnerable. Once again the Beaumont contingent came from many nations and apart from the British, there were French, American, Irish as well as those from the Commonwealth. They served at all ranks and in all theatres with again a particular emphasis on Intelligence from the Cabinet Office, Combined Operations, and Bletchley Park to SOE and The Resistance: four OBs were either executed or murdered in the concentration camps. Often they served together: five from the same year were commissioned into the Irish Guards on the same day: ten helped each other to survive the Burma Railway as prisoners of the Japanese. The de Vomecourt Brothers set up the first Resistance network in France and two of the escape routes were partially organised by OBs. When peace came Denis Capel-Dunn helped write the UN Charter, Maj-Gen Kevin Martin headed The UN Relief and Rehabilitation organisation in Norway and Maj- Gen Sir Evelyn Fanshawe fulfilled the same role in Germany before becoming Director of the International Refugee Organisation. Sir Edward Jackson was a member of the War Crimes Board. 
Those that had been at Beaumont during the War years felt that they had a played a small part in the conflict and it was not just that the school Corps had stood guard at Windsor Castle as part of the Crown Lands Battalion. There was the bomb that had landed on the Brothers Walk in 1940 when the school was probably mistaken for the Royal Lodge, and then there was the V1 rocket that hit the Bells of Ousley at the bottom of the drive. It killed five people and brought the glass down once again in the school buildings and this included the rose window of the Holy Ghost above the high altar in the chapel.  The boys felt they were on the front line and when the German surrender was announced there were scenes of "hilarious rejoicing" in every room and every dormitory and heralded three days of holiday and celebration.
THE WAR DEAD
And when their moment came,
They were mindful to resist and suffer,
Rather than to fly and save their lives.
They ran away from the word dishonour,
But on the battlefield their feet stood fast……..
(From the War Memorial Fund Appeal)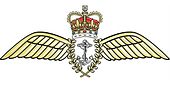 Lt James MacKenzie Bell RN. (OB 33) On leaving Beaumont, James Bell was granted a commission in the RAF on 16th April 1935 as Acting P/O on probation and was posted to 10 Squadron on 4th March 1936. On 1st December 1937 he was the pilot of a Whitley bomber undertaking a cross-country training exercise when it was force-landed in a ploughed field near Haxby, York. The aircraft touched down in a ploughed field, but did not stop before crashing through a hedge, damaging a small wooden building and coming to rest in another field in the region of Landing Lane. Despite this the aircraft was not too badly damaged, the York newspaper stated that it sustained damage to the undercarriage, a wing and a propeller. It was listed as having Cat.R(b) damage in the records. The airmen involved were not injured. The aircraft was dismantled and removed in sections from the site by road and was later re-built.
 James was later promoted to F/O on 16th December 1937. He later relinquished his short service commission in the RAF on appointment to the Air Branch of the Royal Navy on 17th October 1938. Where he served for the next year is not recorded but he was later posted to 826 Squadron equipped with Abecore torpedo bombers, possibly on their formation in early 1940 at Ford, West Sussex. After initial training the Sqn was placed under the operational control of RAF Coastal Command, flying its first mission, a daylight bombing raid against a road junction at Nieuwpoort Belgium on 31 May 1940. The squadron continued to fly a mixture of convoy escort missions, daylight attacks against German land and sea targets and night time patrols against German E –Boats
 On 21st June 1940 Acting Lt Bell was killed flying in Fairey Albacore L7081 on a raid on De Kooy airfield and Den Helder naval station in the Netherlands. His aircraft failed to return to base and he and two crew were killed. He is buried in Den Burg Cemetery, Texel, Netherlands. This was the first Albacore to be shot down by an enemy aircraft.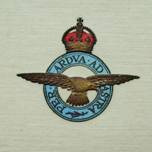 P/O Paul Reynell Bellamy RAF. (OB 33) Son of Douglas Reynell Bellamy. Commissioned 1938 in the London Irish with John Cantopher GM (34). Promoted Captain but transferred to the RAFVR and posted to 37 Sqn. At the outbreak of the Second World War 37 Squadron were flying Vickers Wellingtons. In November 1940, by which time it had flown many more operations in Northern Europe - the great majority of them night-bombing operations - No. 37 moved to the Middle East to support allied operations in that region. They operated initially from Fayid and then Shallufa. It was during Operation Crusader to try and relieve Tobruk that Paul and his crew were shot down: there were no survivors 16 Nov 1941. His name is inscribed on the Alamein Memorial having no known grave. Age 27. His widow Mary later married a US Serviceman and moved to Chicago at the end of the War.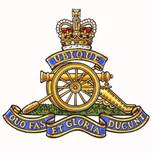 Capt. John Bidwell RA (OB 33). Born in Egypt. To Woolwich and Commis RA in 1935. To India to join 28 Field Regiment. After the outbreak of war the Regiment departed India on 24th August 1940, embarking on HMT Nevassa at Bombay for service in the Middle East. It arrived at Port Sudan with the 5th Indian Division some four weeks later.  28th Field Regiment attached to 10 Brigade, was bivouacked for several days in Gedaref, a dirty, smelly little town near Khartoum and then set off towards the south- east. 10 Brigade's was tasked with the first offensive action to be taken in Africa or on any other front by our land forces since the outbreak of war with Italy and the Guns of 28th Fd Regt fired the first shots. Although 10 Bde managed to take Gallabat and Metemma it was not able to hold them due to the Italians having complete air superiority. 10 Brigade had been introduced to the noise, strain and horror of modern war. To quote the Brigade Commander's notes on training issued after the battle: "The majority of the troops who assaulted Gallabat had hardly seen an aeroplane or tank, let alone co-operated with or been attacked by them; they had never seen or heard an artillery bombardment or had a shell pass over their heads. The noise alone of these, heard for the first time, is distressing and bewildering." 1941 brought with it new challenges and a full scale plan to invade Eritrea, but the Italians one step ahead withdrew and January became a chase across the country. The Brigade finally got to grips with the Italians in a line of hills north of Barentu and on the 8th March 1941 moved forward to Keren which fell after a couple of days fighting. However Rommel had arrived in February and took command of the Afrika Korps. In April thy laid siege to the recently captured Tobruk and there followed various unsuccessful attempts by the British to relieve the city. John's death is recorded as the 30 October probably during fighting for the Halifaya Pass. Buried Halfaya Sollum War Cemetery. Age 26.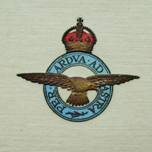 F/O Francis Bird RAF (OB 33). Born Cork Ireland, the son of a senior officer in the Irish Constabulary. Left school for Cranwell. Posted to the reformed 59 Sqn at Old Sarum 1937 equipped with Hectors for night reconnaissance. 1939 converted to Blenheim Bombers and at the outbreak of War moved to an airfield near Amiens where they undertook photographic and recce missions. Francis and his crew were shot down near Fricourt by one of our own spitfires in a tragic case of mistaken target 22 May 1940. Buried at Fricourt Communal Cemetery. Age 23.
In 1937 Francis was both Inter-services 440yd and Long Jump Champion at the annual athletics meeting.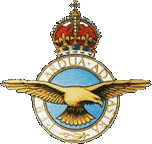 Flt/Sgt Hubert Waddy Blackmore RAFVR (OB 39). Son of Louis Blackmore of Beaminster, Somerset. Left Beaumont 1939 and joined the RAFVR. Posted to 77 Sqn and promoted Sgt and Flight Engineer. When war came the Sqn was flying Whitleys from Driffield and during the early months of the conflict was employed on dropping Nickels (propaganda leaflets), over enemy territory. Leaflets were dropped on the Ruhr, Vienna, Prague and Warsaw and, usually, the Whitleys operated from an advanced base in France. In addition to Nickelling, No. 77 was employed on reconnaissance and Security Patrols and in the course of some of these Patrols dropped bombs on what appeared to be harbour and seaplane base landing lights at or near Borkum, Sylt and Nordeney. The spring of 1940 saw the squadron start bombing in earnest and during the period March to June it figured in several notable Bomber Command "firsts". On 19/2Oth March it took part in the first attack on an enemy land target (Hornum, on the island of Sylt); on 11/12th May it took part in the first big attack on the German mainland (the exits of Munchen-Gladbach); and on 11/12th June it took part in the first attack on Italy (primary target the Fiat works at Turin).
No. 77 Squadron continued its offensive against enemy land targets until April 1941, and then, early in May, was posted to Chivenor, North Devon, for temporary duty with No. 19 Group, Coastal Command. From Chivenor, the Whitleys were mainly employed on flying anti-submarine patrols over the Bay of Biscay. Back again to Yorkshire and on 27 Feb 1942 they took off from Leeming to attack the pocket battleship Scharnhorst which was believed to be under repair at Wilhelmshaven. The raid was a failure as there was heavy cloud and only 3 bombs exploded in the harbour area with no recorded damage. Of the 33 aircraft 3 were lost. Waddy's plane was shot down by OFW Siegfried Ney, a night fighter ace with 12 kills, at 22.37 hrs. They crashed into the North Sea 10 kms north of the island of Langeoog. The bodies were not recovered. Waddy is remembered on the Runnymede Memorial.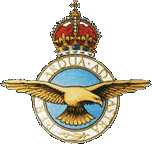 Flt/Lt Christopher Blundell-Hill RAFVR (OB 41). Son of Douglas Blundell-Hill of West Kensington. Left Beaumont 1941 for Cambridge. Flying training in California. Posted to 2 Sqn a photo recce sqn equipped with mustangs and spitfires. On 1 April 1945 Easter Sunday, Christopher's plane was brought down by flak while on a mission near Apeldoorn. He was the last RAF casualty in NW Europe. He was buried at Apeldoorn General Cemetery. Age 22.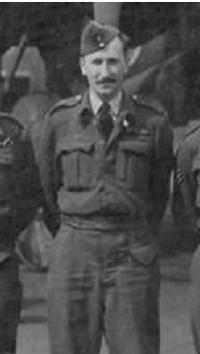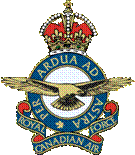 Capt. Carlos Brown RCAF. (OB32). Son of Wilbur and Rita Rodrigues Brown of Hillsborough, Florida and New York. After School, Carlos travelled in Europe before taking an Engineering post in Germany. He became vehemently anti-Nazi but stayed till almost the outbreak of war. He moved to Paris and enlisted with the American Field Ambulance staying with them till the fall of France. He then returned to the USA but determined to fight, he crossed the border to Canada and joined the RCAF. He had his pilot's wings by 1942 and was posted to England where he served in several bomber squadrons completing 15 missions and was awarded the Croix de Guerre. Posted again this time to 97 Sqn a specialist pathfinder group. On 26 Nov Thanksgiving Day he took off in Lancaster S- Sugar at 0030 hrs with his crew (including a pet spaniel) from RAF Bourn, Cambridgeshire as part of a 262 bomber wave en route for Frankfurt am Main. They delivered their bombs on target and were returning to base when they were shot down and crashed in the forest near the village of Brandau: there were no survivors. Some of the bodies were interred at Brandau and some at Durnbach. Other remains were discovered in the woods in 2011. With no certain grave, Carlos is commemorated on the Runnymede Memorial. Age 28.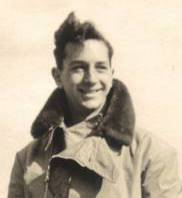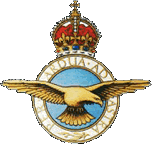 P/O John Shirley Bunbury RAFVR. (OB 39). Born Nairobi, Kenya the son of C M Bunbury. John went for pilot training and crashed a Tiger Moth in a forced landing nr Stourbridge Worcs. in Oct 1940. After a short spell in hospital he was awarded his wings and posted in Dec 1941 to 455 Sqn RAAF which had Australian ground crew at Swinderby Lincs. equipped with Hampden bombers. Initially he carried out sea mining and attacks on the Channel ports before moving to German cities. He completed 17 missions with the sqn before posting to 50 Sqn at Swinderby at the end of April 1942. This co-incided with re-equipping with Avro Manchesters. The Manchester was disappointing, with unreliable engines and had a lower ceiling than the Hampden it replaced. Despite these problems, 50 Squadron continued in operations, contributing 17 Manchesters, including John's, to Operation Millienium the "1,000 aircraft" raid against Cologne on 30/31 May 1942. The Sqn converted to Lancasters and on 17 August 1942 John and his crew were detailed on a mission to Osnabruk: there was no news after take-off and presumed lost. This had been John's 30th mission after which he would have been rested from operations. Age 20. No known grave. Commem. Runnymede Memorial.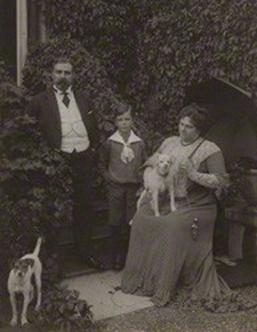 Baron Jerome Anzon Caccamisi French Resistance (OB 02). He was the son of Baron Andre and his wife Blanche Machesi. Blanche was a famed French Mezzo-soprano best known for her Wagnerian roles. She was also a voice teacher with Dame Nellie Melba among her pupils. She had been previously married to Baron Alexander Popper Von Podhragy, a prominent Austrian Jew. Little is known of Jerome's career but as member of French Intelligence and the Resistance he was caught and sent the Mauthausen Concentration camp where he was killed in 1945. Of his Jewish half- brothers, one survived Dachau and another was murdered by pro-Nazi supporters after the War.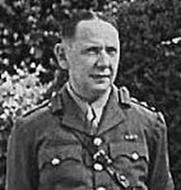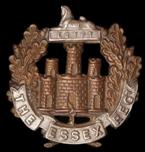 Col Denis Capel Dunn OBE Late Essex Regiment. (OB 21) Son of Philip Capel Dunn of the Consular Service. Born Leipzig, Lower Saxony 1903. To Trinity Cambridge. PS to Lord Lloyd followed by 3 years in Persia. HM Legation Havana before being called to the Bar. Secretary to the Air Transport Authority and the Inquiry into the loss of HMS Thetis. TA commission in the Essex Regiment. 1940 he joined the offices of the War Cabinet and Minister of Defence, where he was particularly concerned with the development of the Joint Planning and Intelligence Staff, the inter-service organization which grew in scope and importance with the progress of the war. He held successively the posts of assistant secretary and secretary of the Joint Intelligence Committee, and finally became head of the Joint Staff Secretariat, with the rank of Colonel. In this capacity he attended the conferences at Moscow and Yalta. He was awarded an OBE in 1944. Capel-Dunn was to remain secretary of the JIC until the end of hostilities, after which he presided over a post-war review of intelligence published for classified circulation under his name in 1945. Capel-Dunn's report proved formative to the post-war shape of the UK's intelligence community. In April 1945, he was a member of the small British team which laboured at the first draft of the Charter of the United Nations, and he had the satisfaction of taking part in steering this work through to completion at the San Francisco Conference from which he was returning when he met his death 4 July 1945. In 1932 he had married Elisabeth daughter of Brig-Gen Hessey DSO and they lived at Stowmarket, Suffolk.
It was during his time at the Cabinet office that the author Anthony Powell worked for him for a short period before he was sacked. Powell's repost was to base the character of Widmerpool on Capel Dunn in his most famous work "A Dance to the Music of Time". Having no known grave Denis is commemorated at the Brookwood Memorial.

 Lt Noel Ramsay Cleaver 3/4 County of London Yeomanry. (OB 39) Son of Percy Cleaver. To the Royal School of Mines. Commissioned in the Yeomanry and took part in the D Day landings in Normandy. He was serving with the combined 3rd and 4th CLY that had to amalgamate following heavy losses in the Bocage and the battle for Villers. The regiment came under command of 4th Armoured Brigade. Regimental War Diary: "During the night 17/18 the infantry had made a considerable advance and had reached the area of Roufigny. At this point the Regiment took over the advance with the intention of cutting the enemy's last escape route through the village. B Sqn led the advance and found enemy infantry mining the road - these were quickly dispersed. The leading troop was then fired on by A/Tk guns but no hits scored, and another troop was sent round to the East but was also held up by A/Tk guns. The country was too close for deployment so smoke was put down and the leading tanks moved forward and fired HE. This was successful - one gun knocked out and one abandoned - and the advance continued. A Mark IV special was seen and knocked out but shortly afterward the two leading tanks were hit by A/Tk fire. The driver of one tank succeeded in driving his badly damaged tank back out of range and was able to rescue his wounded crew. Arty fire was brought down on the suspected gun positions and another attempt was made to go forward but the leading tank was immediately hit. Many attempts were made to find a way round and A Coy 2/60 KRR was sent into the village ahead to try and locate the A/Tk guns and clear the area of the enemy. At 1800 A Sqn succeeded in finding a way round and took up position south of the village of ROUFIGNY. B Sqn were then able to go forward and sent a troop into the village to assist 2/60th whilst the remainder of the Regiment were together further North. During the day C Sqn had taken up a commanding position on high ground and accounted for several enemy vehicles attempting to escape". Two officers were KIA during the 18 August. One was Capel Pritchard (OB41) see Entry below, the other was Noel. Both buried Bannville-la Campagne War Cemetery, Calvados. Noel was 23.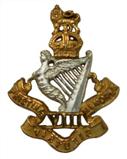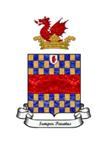 Capt George Gilbert Clifford 8th Hussars. (OB 11) Son of Charles Clifford OB and grandson of Sir Humphrey de Trafford OB. He was heir to the Clifford Baronetcy. To Sandhurst, commissioned 8th Kings Royal Irish Hussars. WW1 mentioned in dispatches, retired from the active list 1928. He married Alice Mary Calder in 1925 and lived at Market Drayton. In 1939, he re-joined and was serving with the Royal Pioneer Corps at Etaples during the Retreat to Dunkirk.  He was killed during a bombing raid 22 May 1940. His younger brother Walter OB having been killed in WW1 (see Great War Archive) another brother Fr Lewis Clifford SJ succeeded to the baronetcy. George is buried at Etaples Military cemetery. Age 47.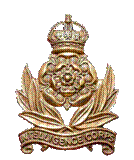 Lt-Col Harold Hubert Cochrane Intelligence Corps. (OB 20). Son of Colonel John Cochrane FRGS. Gs of Sir George Fottrell. To New College Oxford for Jurisprudence. Called to the Bar from Lincoln's Inn and also qualified as a solicitor and a TA Commission in the RFA. 1925 married Joan Boyle. Appointed Asst Advocate General in the Sudan. Resigned 1942. Commissioned. Intelligence Corps and took parachute training.  Appointed to SOE responsible for delivering agents to occupied Europe. 1944 he compiled the evidence for those responsible for War Crimes at the Belsen Concentration Camp. Harold was killed in a traffic accident 17 August 1946, a year to the day the trial principle trial opened at Luneburg. He is buried at at Ohlsdorfer Fieldhof Cemetery War Graves Section. Age 44.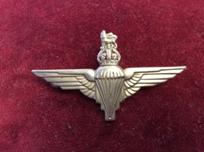 Maj. James Conron Parachute Regiment. (OB 25).There are few details on James Conron either from school or from the Army. He is recorded as having a commission in the North Staffordshire Regiment but then seconded to the Parachute Regiment. He was commanding R Company of the 1st Battalion at the beginning of 1943 on the coastal plain at Tamara during the battle for Tunis. The Parachute Brigade fought for 90 days, a brutal, savage bloodbath in which they paid dearly in casualties before victory was theirs. Among those killed was James Conron who in the words of his commanding officer "fought magnificently" 5 February 1943. He is Commem on the Medjez- El- Bab Memorial.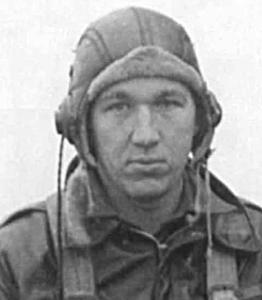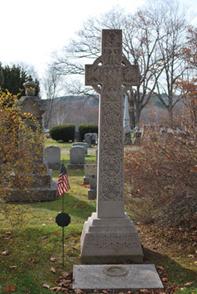 Sgt Hugh Oliver Crimmins USAAF. (OB 39). He came to Beaumont from school in Switzerland and on returning to America volunteered for War Service in the USAAF. Hugh was eventually posted to 710 Bomb Squadron. In June 1943 the unit moved to Harvard Army Airfield, Nebraska for Phase I training. The unit sailed on the RMS Queen Elizabeth on 23 November 1943 and arrived at the Firth of Clyde on 29 November 1943. The squadron's B-17s began to move from the United States to the European theatre of operations at the same period. The squadron was stationed at RAF Rattleden, Suffolk, from December 1943. It flew its first combat mission on 24 December 1943 against a V-1 missile site near Saint -Omer in Northern France.
From December 1943 to May 1944, the squadron helped prepare for the invasion of the European continent by attacking submarine pens, naval installations, and cities in Germany; missile sites and ports in France; and airfields and marshaling yards in France, Belgium and Germany. The squadron conducted heavy bombardment missions against German aircraft industry during Big Week, 20 to 25 February 1944
The unit supported the invasion of Normandy in June 1944 by bombing airfields and other targets. On D-Day the squadron bombed the beachhead area using pathfinder aircraft.
 Promoted to Sgt Hugh took part in a raid over France following the Normandy Invasion on the 19 June but his plane  was shot down over The Channel and all the crew were lost. He is commem on the Allied Aircrew Memorial Guernsey, Brittany American Cemetery, and Mount View Cemetery Knox County Maine. Age 20.


1st Lt Thomas Arthur Chance Crimmins US Marines (OB 38) Elder brother of Hugh from Feldkirch and left for Princton Univ, USA. He was commissioned in the Marines in 1944 and posted to the 15th Marines of the 6th Division in the Pacific region. He was killed during fierce fighting for Okinawa, 13 May 1945 while directing fire from a forward observation post.
 The President of the United States of America takes pride in presenting the Silver Star (Posthumously) to First Lieutenant Thomas A. C. Crimmins (MCSN: 0-30953), United States Marine Corps Reserve, for conspicuous gallantry and intrepidity as a member of a Forward Observation Team, attached to Battery B, First Battalion, Fifteenth Marines, SIXTH Marine Division in action against enemy Japanese forces during the drive on Naha, Okinawa Shima, Ryukyu Islands on 9 May 1945. Remaining in an exposed position on a hill under heavy Japanese mortar, machine gun and small arms fire, First Lieutenant Crimmins accurately adjusted artillery fire on hostile mortars that had trapped the Marine infantry battalion with which he was serving. Mortally wounded by enemy Rifle fire, First Lieutenant Crimmins, by his heroic devotion to duty and cool courage in the face of grave danger had sided in silencing enemy fire and, upheld the highest traditions of the United States Naval Service. He gallantly gave his life for his country.
He is commem on The National Memorial of The Pacific, Honolulu and at Princeton.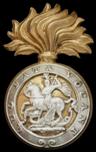 Pte Michael Thomas Daly Royal Northumberland Fusilier. (OB 30).  Returned to the Argentine where his family had emigrated to farm in the middle of the 19th Century. On the outbreak of War he returned to the UK and volunteered as a Private soldier in the Northumberland Fusiliers.  While at Aldershot, he collapsed at Mass and died in the Military Hospital 13 May 1942.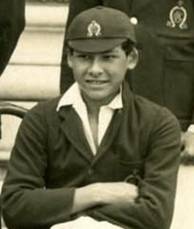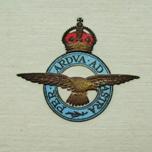 Flt/Lt Charles Sidney Darwood RAF. (OB 31) the son of Arthur (OB 80) from Rangoon where the Darwoods had business interests. On leaving School he joined the RAF and was posted to No 111 Squadron: they were the first to operate the Hawker Hurricane in 1938. Charles was promoted to Flt/Lt in the same year. Unlike many other Hurricane units, 111 operated from Britain (North Weald) during the early months of World War Two although following the German invasion, it sometimes operated from French forward airfields. On the 18 May, the Squadron was operating from Vitry-en-Artois south of Mons, they saw action on 10.30 hrs in the Cambrai area, on 15.25 hrs near Douai and on 16.30 hrs, again in the Douai area.

In the first engagement an Hs126 was claimed by S/L J.M. Thompson, F/L C.S. Darwood and F/O D.C. Bruce. In the second engagement 5 Me110's were claimed as destroyed. In the third action 4 German aircraft were claimed as destroyed. However in this final engagement Charles was shot down and killed. Buried at Longuenesse (St Omer) Souvenir Cemetery. Age 26.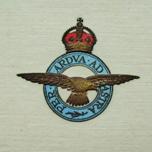 Flt/Lt Cecil Clement Hood Davis RAF. (OB 32). He joined the RAFVR prior to War and was promoted Sgt. He was commis 1940, while training, he suffered engine failure with his Hurricane and crashed near Walpole St Andrew and was slightly injured. On recovery, Cecil was posted to 249 Squadron Malta equipped with spitfires. He took part in the defensive battles and was a Flt Commander by the end of 1941. He then transferred to 126 Squadron and left the Island in April 1942 but assigned to 260 Squadron in Egypt equipped with Kittyhawks. On 20 November 1942 in the follow up after El Alamein, Cecil was shot down during operations and killed. He is credited with 2 victories and 4 other damaged aircraft. Cecil is Commem on the El Alamein Memorial.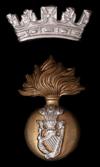 Lt John Terence Gordon Day. Royal Irish Fusiliers (OB 40).  John was commissioned in March 1943 and posted to the 1st Bn. John took part in the Sicily Campaign July/August of that year. The invasion of mainland Italy started with the British 8th Army landing at Taranto on 3rd September 1943. With successful Allied landings units established themselves in various camps and carried out training in preparation for the fighting that lay ahead. As the Allies advanced northwards encountering increasingly difficult terrain, characterised by a succession of fast flowing rivers and intervening ridges running at right angles to the line of advance, this prevented fast movement and provided ideal defences for the Germans. In early November 1943 the British 8th Army under Montgomery pursued the enemy to the Sangro River. The advance to the Sangro was slow and hindered by extensive demolitions and bad weather. On 20 November, the 8th Army begin an offensive across the river, which continued until a firm bridgehead was established in late December.The Sangro River battle was a horror story from start to finish, fought as it was in dreadful weather, making it impossible for tanks to operate and Infantry to just keep going in order to survive, unhappily too many died.  John is believed to have been killed or died of wounds 2 December 1943 after the crossing had been completed and this battle won. He is buried in the Sangro River War Cemetery Age 20. (The children from the local schools care for the graves as each class is responsible for a section of each cemetery, and tend the graves with flowers and keeping the area clear of all weeds).
Flt/ Lt Vicomte Michael Halsey de Kerdrel RAF (OB 35). Michael Kerdrel was born June 15, 1919, in Edinburgh. His mother was of British nationality, but Michael was derived from a strain of old Bretons, who lived in the castle of Kerambleiz Plomelin in southern Finistère. In November 1939, Michael was mobilized in the French Army, although having dual nationality, he did not intend to escape his military obligations to France. He was posted to the 5th Engineering Regiment, and fought on the Alsatian front. In June 1940, he was severely wounded in the head Devant l'avancée allemande, il est évacué rapidement vers le sud, où il est soigné à l'hopital de Perpignan.and evacuated to the south, where he was treated in hospital in Perpignan. Upon recovery, he was demobilized and awarded the Croix de Guerre for his gallant conduct at the front.
His goal now was to get to England to continue the fight, he tried the escape route from Marseille but discovered the ships were now searched so he made his way back to the family home in Brittany. Here he found his mother who was in radio contact with her husband in England. He informed the French Section in London and a plan was made for John together with a returning Secret Agent and an escapee pilot to leave by fishing boat and "rendez-vous" with a submarine. This was successfully accomplished and he arrived in England at the beginning of July 1941 where he volunteered for the RAF. John then trained as a pilot in South Africa before posting to 245 Sqn on night fighter operations from Lympne. Later he flew with 175 Sqn and 83 Sqn and flew operations in support of the Normandy Landings.   He then moved to Europe, this time equipped with Hawker Typhoons. On 30 December 1944, he led his squadron in an attack on German rail yards at Rheine and then Munster. During the latter attack, John's plane was hit by flak and the engine caught fire and he had to bale out. Sadly his plane was by this time too low and his chute did not open. With thick snow his body was not recovered and it was not until 1950 that his remains were located near the village of Lee north west of Munster.  John is now buried at the Reischwald Forest Military Cemetery.  (Michael's brother John (OB 33) also fought bin the French Army and was evacuated at Dunkirk. He too transferred to the British Forces serving as an Officer in the North Lancashire Regiment and was attached to SOE operating in Southern France as Agent Lutine).  
Lt Philip Hermann de May 8th King's Royal Irish Hussars (OB 41). Philip, the son of a Moravian noble came to Beaumont from that province, one of the historical Czech Lands. On leaving, he gained a commission in the 8th Hussars. Philip joined the Regiment on their return from North Africa when they was re-equipped with Cromwell tanks and retrained at West Tofts Camp near Thetford, Norfolk. In November 1943 the regiment became the Armoured Reconnaissance regiment of the 7th Armoured Division. On 9 June 1944, they were aboard a convoy leaving Bumper Quay in Gosport at 11am, bound for the Normandy beaches. Having been delayed several days by bad weather, they landed at Le Hamel on Gold Beach and leaguered up at Sommervieu near Bayeux. Going into action almost immediately they began taking casualties at Granville Crossroads, Livry in the fighting around Villers-Bocage. From 11 June, the 8th were involved in the advance through the Bocage but were held up on the 13th and forced to withdraw: it was mortar fire on their night leaguer position that killed Philip. He is buried at Hottet- Les Bagues War Cemetery. Age 20.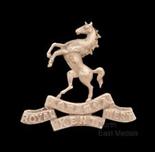 Cpl John Dempster Queen's Own Royal West Kents (OB 41). John enlisted at the first opportunity after leaving school and was posted to the 6th Bn. He arrived in North Africa in time for the Tunisian Campaign and took part in the Battle for Longstop Hill April 1943. There followed the invasion of Sicily and then the Italian mainland on 24 September. As part of the 78th Battleaxe Division, John and the 6th Bn fought their way up the Adriatic Coast taking part in all the major battles most of which were fought in appalling weather conditions. By the autumn they were fighting on the Gothic Line although they were out of the hills, the plains were waterlogged and the 8th Army found themselves confronted, as they had the previous autumn, by a succession of swollen rivers running across their line of advance. Once again, the conditions prevented 8th Army's armour from exploiting the breakthrough, they were also severely hampered by lack of reinforcements as troops were diverted to France and the Netherlands. On the 5th November they took Ravenna and prepared for the river crossings before Faenza. It was during these operations that John was killed on 13 November 1944. He is buried at Faenza War Cemetery. Age 21.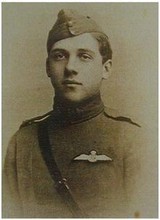 Baron Jean de Crevoisier de Vomecourt French Résistance (OB 17). Jean was the eldest of 3 brothers at the school. Their father was killed in WW1 as had their grandfather in the Franco-Prussian War. John joined the RAF, gained his wings and fought on the Western Front; he was seriously wounded when his plane was shot down and he spent 9 months in hospital: he was awarded British nationality for his service. During the intervening war years he was Mayor of his Village – Bonnai in the Doubs region. In 1939 at the age of 40 he offered his service as a pilot to the French Air ministry but was declined, so applied for the British Army on the grounds of his awarded nationality but the invasion of France precluded this. In 1941, his brother Pierre parachuted into France as the first SOE group leader, he met with Jean and his younger brother Philippe and they divided France between them; Jean took the East of the country particularly Franche-Comte and its routes to Switzerland. During the next year, Jean, lacking arms and explosives, organized successful industrial sabotage by groups in the large factories of Nancy, Montbeliard and on the canal routes to Germany. In July 1942, he was arrested and imprisoned at Besancon and then Fresnes before deportation to Sachenhausen concentration camp near Berlin. About 30,000 people are believed to have died there from overwork, ill-treatment and malnutrition, although a proportion were put to death by shooting, hanging and, in later years, a gas chamber.  Jean was starved to death on or about 12 February 1945. Age 45.
"Had all of us in France meekly, lawfully carried out the orders of the German master, no Frenchman could have ever looked another man in the face. Such submission would have saved the lives of many, some very dear to me. But, France would have lost its soul". (de V)
Capt Edward Woolstan Beaumont Dixie Oxfordshire & Buckinghamshire light Infantry. (OB 33).The son of Lt Cmdr Albert Woolstan Dixie (OB) (Godson of Edward VII). Grandchild of Sir Beaumont Dixie and a great grandchild of the Marquess of Queensbury. He entered the Royal Veterinary College (RVC) in 1936. He completed the first three years of study, passing his third year exams in July 1939. Whilst at the RVC he was an officer in the Territorial Army serving as an Anti-tank Officer of the 145 Infantry Brigade (Oxford and Bucks Light Infantry) in the rank of Staff Captain.
In August 1939 he was called up, leaving for France in January 1940. Before departing, he returned to the RVC where staff later remarked that he faced the future with "all the zest he had displayed in his academic career."
145 Brigade was assigned to the north of France and by early May 1940 Dixie's company was based just south of Lille, when orders were received to move north into Belgium, in response to the German advance into Holland and Belgium. However on arrival at Alsemberg, south west of Brussels, the brigade were ordered to withdraw as part of the general retirement of the Allied Forces.
Over the next week Dixie and his men withdrew through southern Belgium, arriving in Rongy early on 23rd May. On 24th May they were ordered to proceed to Cassel and prepare for its defence. The order was followed by the 'reassuring' observation that 'we do not know where the enemy are but we hope you get there first.' Cassel was of vital strategic importance; it sits at the top of a 500 foot hill and whoever controlled the town was able to survey and control the surrounding Flanders fields.
Arriving in Cassel in the early hours of 25th May they spent the next two days turning the town into a tank proof fortress, setting up road blocks and demolishing buildings. On 27thMay the German tanks reached the town, advancing from both the South and East, and British troops soon came under heavy bombardment
Dixie's anti-tank guns soon found they were facing over 40 tanks, although their guns proved to be effective and within a period of 15 minutes they had destroyed 4 tanks and a further 8 were abandoned by their crew in light of the spirited action by the men of 145 Brigade. Showing his typical enthusiasm and leadership, Captain Dixie threw himself into the defence– he took over firing one of the guns and was reported to 'stand up and cheer' every time he hit a tank. At 10.30am when moving away from the gun for a rest, Dixie was shot in the back of the head. He lived for about 30 minutes and as he lay dying asked his batman to pass a message to his mother 'Give my love to my mother and tell her I died, as I wanted to, in action.' His batman later wrote to Professor Jimmy McCunn at the RVC saying 'I was with him to the last. He died a great gentleman.'
Dixie is buried in the Commonwealth War Graves cemetery in Cassel Communal Cemetery, and commemorated on the Royal Veterinary College Roll of Honour.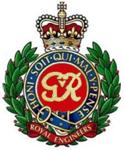 Capt Desmond Fairbairn Downie RE (37) son of Major Fairbairn Downie CBE late London Scottish and WW1 Director of Munitions Ireland. To Woolwich Commiss. RE and saw Service in the Far East with the 14th Army. Mentioned in Dispatches. Accidently killed 5 July 1946 in Malaya after the war ended. Buried Taiping War Cemetery, Malaya Age 23.
 Pte Guy Valentine Dresser RAOC (34) the son of Arthur Dresser, he died on active service 19 Jan 1940. Buried Mansfield (Nottingham Road) Cemetery. Age 21.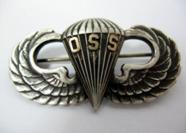 Pte Reginald Camille Dussaq US Army att. OSS (39). Born Lichtenstein, Home Mercer County New Jersey. To Princeton Univ. (Same year and Class as Thomas Crimmins –see above). Enlisted Feb 1943. Seconded to OSS forerunner of the CIA as an Interpreter and sent to France (Op. Sussex) when infiltration started prior to the Normandy Landings in June 1944. Reggie was fatally injured in a vehicle crash 22 Aug 1944 and died in a field hospital 26 August. Commem OSS Memorial, HQ McLean, Virginia and at Princeton.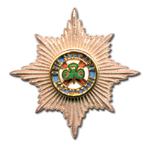 Lt Michael John Eugster Irish Guards (39). Son of Colonel Louis Eugster of Kempston Hoo and younger brother of General Sir Basil Eugster. Joined 1st Bn and went to N Africa arriving in March as part of 24 Guards Brigade in the 1st Division of the First Army.  An uneventful journey from Greenock on the P&O Liner Stathmore. Having Landed at Algiers the Bn moved to Libya and the front line. Within a fortnight the Bn lost over a quarter of its strength. Among the wounded was John Eugster who was evacuated to 70th General Hospital Annaba Algeria.  Died of wounds 28 April 1943.  Bone War Cemetery, Annaba. Age 21.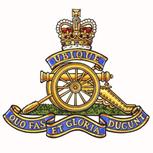 Lt-Col Edmund Darell Evelegh MC RA (OB 12). The son of Lt Col Edmund Evelegh RMLI KIA commanding the Nelson Bn Naval Division at Gallipoli. To Woolwich and Caius Cambridge. Awarded MC and MID WW1 with 12 Brigade RFA. Wounded. Married Ethel daughter of Mr Justice Coutts.  Regular officer studied at the Staff College. In 1939 given command of 2/5th Bn of the Durham Light Infantry that had been converted to a Searchlight Bn within 43 Anti- Aircraft Bde RA and stationed at Middlesborough. Edmund was killed 27 December 1940 during a bombing raid. Buried at Guisborough, Yorkshire. Age 44. (His two sons and a grandson were also OBs).
Capt. Thomas More Eyston Royal Berkshire Regiment (OB 20). The son of John Joseph Eyston of Hendred House Wantage.  Descendent of Saint Thomas. To New College Oxford. Lord of the Manors of Arches, Abbey Manor, Catmore and Appleford. JP and High Sheriff of Berkshire. Married Lady Agnes Savile daughter of the Earl of Mexborough. Territorial commission in the 4th Battalion. They went to France with the BEF early in the war serving with the 8th Infantry Brigade, 3rd Division. In late May 1940, German troops under Rommel overwhelmed the battalion near Furnes. By 30 May they were reduced to a Company but managed to beat off one assault on the Albert Canal before being forced to withdraw.  Thomas was KIA 31 May 1940. Buried Roeselare Communal Cemetery. Belgium. Age 38. (His two sons also OBs).


Capt James Joseph Ferris 111, USAAF (OB 37). From a distinguished New Jersey family, James joined the airforce for war service and trained as a pilot. In 1944 he arrived at East Wretham, Norfolk as part of 359 Fighter Group and flew P51 Mustangs. In the year leading up to VE Day, he completed some 120 combat missions including 41 over Berlin mainly as a bomber escort and strafing targets on the way home. It was while he was waiting for a flight to The States that he took up a plane on a test flight: there was a control failure and the plane crashed 19 June 1945. "Jimmy's letters Home" by Elizabeth Badenhausen have been published telling the story of his service to his Country. Described as the tale of an Idyllic young man who loved God, his family and the Country of his birth but who was claimed by the War after the fighting was finished. Jimmy is buried in the American Cemetery, Cambridge.
 Lt-Col Gerard Henry Dearlove Ford MC Parachute Regiment (OB 30). Prize Cadet at Sandhurst. Commis. South Lancashire Regiment. Gerry was given the nickname "Florrie". During the War He served with the 2/4th Bn which in May 1943 volunteered to become the 13th (Lancashire) Parachute Bn. On 6 June D Day, Florrie commanded C Company: the Bn dropped into Normandy in the area around Ranville close to Caen and took part in fierce fighting during which he had to take over as 2I/C. Later at Pont L'Eveque, Florrie tried to save his batman from a blazing building and was awarded an MC. Appointed to the Staff as a Lt-Col, Florrie was KIA 24 March 1945 during the Rhine crossings. He is buried Reichswald Forest Cemetery. (His son also an OB).
Capt John Sharman Franey MC RA (OB 11). The son of a barrister and GS of Gen Sir Richard Harvey KCB, John was a career soldier and served in WW1 in the Field Artillery and was awarded an MC and MID. He died 16 February 1940 on active service (cause not recorded) and is buried at Effingham (Our Lady of Sorrows) Churchyard. Age 47.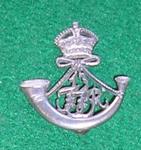 Maj. James Annesley O'Donnell Fuller 13th Frontier Force Rifles (OB34). Son of Captain Ralph Fuller MC. To Sandhurst, Tactics prize winner, Commis. 1st Bn and joined the Regiment in India. The invasion of Malaya began some 8 hrs before the Japanese strike at Pearl Harbour. Units of the 25th Army started to come ashore just after midnight 8 December 1941 at Kota Bharu. The troops responsible for the defence of this coastal stretch were men of the 9th Indian Division including James's Bn known as "The Piffers". There was vicious hand to hand combat and they managed to inflict heavy casualties against an enemy that always had more men in reserve. This was the most violent fighting of the whole Malayan Campaign but a breach was made and the Division was forced to withdraw. There followed a rear guard action down the east coast of the peninsula until James's Brigade was totally destroyed before the fall of Singapore in February 1942.  He evaded capture and was able to join an Indian parachute Bn and for the next 18 months he was dropped on various occasions behind enemy lines in Burma on intelligence gathering missions. Early in 1944 his Bn was resurrected and James had command of D Coy when given orders to block the Japanese advance on Kohima. At Sheldon's Corner, after a 4 day march through the jungle and without food and water they made a last stand. James died with his men 20 March 1944 but their action held up the enemy advance giving time for Kohima to be reinforced and an eventual British victory. He is buried in a collective grave Imphal War Cemetery. Age 24.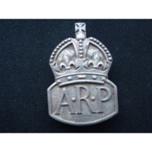 Carlos Joseph Emilio Gaetjens ARP (OB 27).  Stockbroker London Exchange. On the outbreak of war he volunteered in the RA and went with the BEF to France. Evacuated at Dunkirk, he was invalided out of the Army and then joined the ARP. On 15 October 1940 a delayed-action 500lb bomb smashed through a seventh floor window of Broadcasting House in central London, before coming to rest in the music library two floors below. It exploded just after 9pm, when attempts were made to move it by Carlos and others, killing 4 men and 3 women. Bruce Belfrage, who was reading the news in the BH basement, paused briefly, and then continued. Listeners at home heard a distant impact but were otherwise unaware of the event. Buried St John at Hampstead Churchyard, London. Age 32.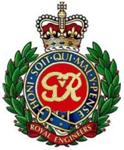 Lt Philip John Gompertz R E (OB 39). The son of Brigadier Mervyn Gompertz Indian Army. Commis from Woolwich R E.  Posted to N Africa with 2nd (Cheshire) Field Company. In the aftermath of the Battle of Aghelia Libiya Philip was KIA 1 January 1942. Commem. Alamein Memorial. Age 21.

2nd Lt St George Anthony Richard Gompertz RASC (OB 39). Cousin of the above and son of Lt Col Arthur Gompertz Indian Army. To Sandhurst Commis 1940. Died 3 November 1940, Buried Old Windsor Cemetery. Age 20.
Sgt Myles David Gould RAFVR (OB 38). Family lived in Neuilly, France. Volunteer on leaving school.  At the outbreak of war. Myles went to No. 21 OTU, Moreton-in-Marsh, and then a spell with 1446 Ferry Flight (later 311 FTU) before moving on to No. 1 Overseas Air Dispatch Unit, Portreath.  Their difficult and dangerous job was, quite simply, to co-ordinate the ferry flights of military aircraft, perhaps, for example, from the end of a factory production line in the United Kingdom to their new home on some distant foreign airbase. In the case of Myles, he and four other Sgts were to ferry a Wellington to No. 205 Group in the ME. Upon arrival this aircraft would be allocated to whichever squadron needed it the most. The crew, on the other hand, would normally 'inherit' an aircraft on the squadron to which they were posted. The crew took off from RAF St Eval on 7 January 1942 at 0430am for Gibraltar. Their aircraft suffered massive engine failure shortly after take off and crashed into the sea 2 miles off the coast. There were no survivors and Myles body was never recovered. He is commem. On The Runnymede Memorial.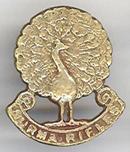 Lt Raymond Edward Hall Burma Volunteer Force (OB 23). Home in Seaford Sussex. On leaving Raymond went out to Burma and joined Steel Brothers, a company involved in the milling and shipping of rice; teak and hard wood extraction, oil, cotton, and cement. On the outbreak of war with Japan there had been no efficient intelligence system in the Area which for decades had been peaceful and Raymond, as a reserve officer was initially involved in its organisation. In January 1942, the Indian 17th Division fought a campaign to slow the Japanese advance near the Sittang River. "The Allied defense was a disaster", said military historian Nathan Prefer. "Two understrength Japanese infantry divisions, the 33d and 55th, enjoyed victory after victory over Indian, British, and Burmese troops who were undertrained, inadequately prepared for jungle warfare, and completely dependent upon motor transport for all supply." Raymond was KIA 20 January 1942. No known grave. Commem. Rangoon Memorial.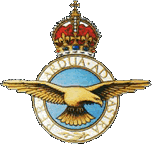 W.O. Gordon Edmund Hardman RAFVR (39). Son of Edmund Hardman DFC, (OB) member of the firm of John Hardman famed for its stained glass in the Houses of Parliament and elsewhere. Volunteer on the outbreak of war and went for pilot training. He was then posted to 103 Bomber Sqn equipped with Lancasters and based at Elsham Wolds, Lincs.  On the 25 July 1943 seven hundred a/c took off for the first raid on Hamburg and the largest of the war so far. Conditions that night were good with clear visibility and a light wind as they flew in a bomber stream to their target. In the darkness they could not fly in set formation and each bomber navigated independently so it was vital to stick to routes and timings to create a heavy concentration. The strategists hoped that the sheer numbers would overwhelm the defences and reduce losses. The raid was a success with severe damage particularly to the industrial North East of the City. Twelve planes were lost including Gordon's hit by ack-ack fire: he managed to get part of the way home but came down in the North Sea. His body was washed up on the Frisian Islands a year later in August 1944.   He is buried at Sage War Cemetery, Niedersachsen. Age 21.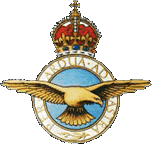 Sgt Hugh Christopher Horsfield RAFVR (OB 38). Son of Capt. Henry Taylor Horsfield AFC. At the outbreak of War he was sent to Rhodesia for pilot training before posting to 223 Squadron. In April 1941 the squadron moved to Egypt, where it became an Operational Training Unit for squadrons converting to the Blenheim, Maryland, Boston and Baltimore medium bombers in the Middle East. Between October 1941 and January 1942 a detachment from the squadron used the Maryland for strategic reconnaissance missions over the Western Desert. The squadron then converted to the Baltimore, resuming full time bomber operations in May 1942, Hugh was KIA 32 May as Rommel prepared for the successful Axis Battle of Gazala. He is buried in the Tobruk War Cemetery. Age 20.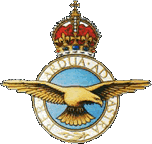 W/O Michael Graham Hunter-Muskett RAFVR (OB 37). Son of Rawdon Hunter- Muskett late Lumsden's Horse (OB) of Hinham Hall Norfolk. Michael was posted to 194 Squadron. This Squadron began life as a transport unit based in India, before becoming an airborne forces unit and helping to keep the army fighting in Burma supplied from the air.
The squadron was formed on 14 October 1942 around a core of personnel from No 31 Sqn as a Hudson-equipped transport unit. Its role was to provide regular mail and passenger flights in India, and the squadron flew its first scheduled flight on 26 November 1942 (between Lahore and Colombo). Routes to Cairo and Chittagong were added in December.
In February 1943 a detachment was sent to Tezpur, from where it was used to drop supplies to support the first Chindit operation. Between them Nos.31 and 194 squadrons flew 178 sorties and dropped 303 tons of supplies to the Chindits.
The detachment was withdrawn in June 1943, and re-joined the rest of the squadron, which had begun to convert to the Douglas Dakota in May. For the next three months the squadron flew on the routes operated in peace time by Indian National Airlines.
In September 1943 the squadron was reclassified as an Airborne Forces Squadron. The next few months were spent training in the new role, before the squadron moved to the Burma front in January 1944.
In February the Japanese began their last major offensive in Burma, the attack that led to the battles of Kohima and Imphal. No.194 Squadron immediately switched to supply dropping duties, flying 291 sorties in February, 426 in March and 452 in April. Most of the sorties in February were flown over the Arakan, but in March the squadron played a major part in the Allied victory at Imphal by flying the 5th Indian Division into the city (alongside American transport aircraft withdrawn from the supply route to China). In April the squadron flew fighter aircraft and supplies into Imphal and casualties out. In May it was partially rested, alternating with crews from Wellington squadrons, but in June an impressive total of 941 sorties were flow, with most still around Imphal. A similar pace was maintained in August, and it was on 24 August that Michael was KIA, He is buried in a collective grave at Ranchi War Cemetery, India. Age 24.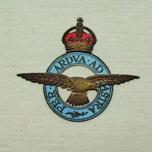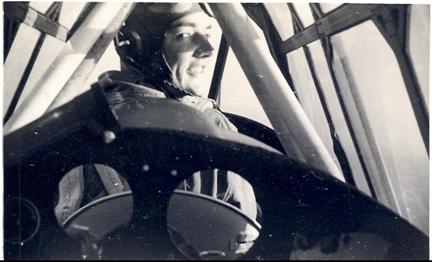 F/O Frank Whitford Jackson RAF (OB 41). Son of Major Frank Jackson CBE, DSO. Commander of the London Fire Brigade during the Blitz. In 1941 Frank went up to study medicine at Trinity College Cambridge but as a member of the VR he was commissioned and  trained at the British Flying Training School No 5 in Clewiston Florida in 1942/43 and RAF Harwell in Oxfordshire before joining 196 Squadron based at RAF Leconfield as a Vickers Wellington pilot.
Below is an excerpt from an account by W/O Ivor Prothero of 11th June 1943.
 "The afternoon and evening at Leconfield, base of 196 squadron, was fairly overcast with almost continuous rain and crews awaited whilst a secondary take off time was arranged, eventually set for 23.00 hrs. We had a fairly rough take off having run into what we thought to be runway water puddles causing us to skew to the runway edge before lift off. This 'R' Roger Wellington X was a new replacement aircraft which we had all tested several days before and the skipper's remarks were mainly that he found the controls stiff. This 'R' Roger was allotted to us and for its first operational trip to Dusseldorf was to carry our first 4000lbs bomb. We all took a good look at it before boarding, agreeing that it looked large and ugly slung beneath the fuselage.
Well before reaching the Dutch coast and still climbing the port motor's high temperature reading was causing concern. So eventually it was decided to reduce speed and rate of climb. This would have resulted in putting us behind the scheduled bombing time over the target. To aid the situation it was decided to cut across one of our 'Dog Legs' of the planned route. Having altered course, we were at about 12,000ft in 10/10th cloud and most probably crossing the Dutch coast when there were three distinct A/A bursts, firstly lighting up the cloud beneath us, the second above, the third? shook the aircraft and the starboard motor soon burst into flames. Resulting almost immediate in to a spirally dive to port which delayed some of the urgent actions called for over the intercom "starboard motor fire extinguisher" feathering it's propeller, shutting off its fuel supply and urgent bomb release. The effect of 'G' force in the rear turret was so great that I couldn't even lift an arm, whilst over the intercom, I heard Frank struggling to regain control. Had I been able to move and put my parachute on- I'm pretty certain I would have baled out, those moments seemed so final. When the skipper managed to pull out of the dive regaining part control, as for a while the rudder had frozen up. Having lost some 6,000 ft and at a higher temperature, it soon eased off.
Fortunately no one was hurt, the fire was out, and the reported damage involved many electrical and hydraulic failures, and some problems with the main compass.
With this unsettled compass condition it became necessary to break radio silence. We received three almost immediate replies from UK bases thus enabling true compass headings, checks and a return course. With increasing difficulties, all our skipper's undoubted skills and energy were now called for in keeping airborne and avoiding further temperature build of that port motor. Although in cloud and owing to cross winds, in order to get back on course the turning of reciprocals didn't help maintain height or level flight. It also became necessary to monitor and balance fuel supply from wing tanks, which became critical at one time. The possibilities of ditching were discussed briefly but none of us suggested any positive action; for example lightening the aircraft by getting rid of heavy equipment etc.
Some way out on approaching the Norfolk coast and through radio contact with RAF 'Docking', we were informed that we were being diverted to nearby Bircham Newton airfield Norfolk.
On route they had three searchlights coned at cloud base of 2000feet, which we found without much delay. About this time the skipper told us over the intercom that he intended to land the aircraft, but added it would be a rough landing without the undercarriage (no hydraulics). He reminded us all that as we broke cloud the last chance at 2000 feet to bale out would have to be taken without delay. All replied that we would stay; with the usual comment "That you can't take it back (the Chute) to the stores and change it when it doesn't open." Soon after breaking cloud, with the port wing slightly down from my turret I had a glimpse of the well- lit runway and chance lights. Whilst the skipper was in contact with flying control on R/T, I may not have heard all that was said, but there seemed to be a question about "call sign" procedure. However, he made it clear that he intended to come straight in, and not circuit. He then told us all to get to our crash positions. In my case, turret to beam, and I had time to put my 'chute at head height, in front of the guns. I believe procedure for the rest of the crew in getting to their respective positions, includes disconnecting their intercom. As I had mine still connected, I assume I was possibly the last in contact with the skipper, as he suddenly called 'Can anyone see the lights?' Looking quickly now to my somewhat limited side view and beneath us, I reported likewise- 'no sign of any lights now'. As there was no answer from anyone else I assumed that now at their crash positions, they were no longer on intercom. I'm fairly certain that firstly some rapid "Call Sign" procedure was used by the skipper to flying control. His final message to them was clear, "Put your lights on, what are you trying to do, kill us all?"
I believe then, that he must have opened up the throttle of the port motor, with the possibility of doing a circuit. With his intercom still switched on I heard him say, "Sorry chaps crash". Almost immediately sparks and flames passed the turret from the port motor and wing area. Bracing myself in the turret for the inevitable –I fancy the port wing hit first. Regaining consciousness somewhere in a fire near the starboard wing, confirmed later to be in a barley crop field some 3 feet high, I found it best to roll to the right and away from the fire. Experiencing considerable breathing difficulties and right arm/ shoulder problems, but my legs seemed OK. Slight problems getting away from my Mae West which was on fire, stumbling, I managed to undo the tapes with my left hand and also pressed the harness quick release. At this stage probably gathering my senses thoughts of self- preservation must have taken over-get away from the fire.
Wherever I turned there seemed to be a fairly strong cool wind blowing in my face, this later turned out to be smarting, effects of burns to hands and face.
A week or so earlier we had been issued with whistles which we were advised to attach to the top part of our battle dress blouse, so that in the event of ditching in the sea at any time, they could be an aid to contacting each other. On hearing a whistle I stopped and managed a short blow before it stuck in my mouth, which just increased my breathing difficulties. Having sensed the direction and realising someone else was about, I edged my way round the head of the blazing wreck where I could clearly see someone, Syd Mortimer our wireless operator was alongside a hedgerow. After our brief words and recognition he asked me if I could do anything with his leg, he was in a half sitting position with one leg almost wrapped round the other. I was briefly explaining that my right arm seemed useless and that my hands had deep cuts but were not bleeding (as seen in the light of the fire) when we heard Jack Atherton our Bomber Aimer calling (obviously delirious) at a point nearer to the fire, but not too far away. When I got to him, a broken loop of his parachute harness enabled me to use my left hand and pull him to one side a little way. He was pretty well alight. I must have passed out for a while, as the next thing I remember was a civilian bending over me, later confirmed to be a Mr Seaman the local ARP warden who I learned was first on the scene. I'm fairly certain that I said there were still two of our crew to find (Pilot and Navigator) and that the crackling sounds were probably small arms ammunition exploding and assured him before he left, that there no bomb on board. Soon afterwards, I got this crazy idea that by walking beyond the fire area it might be possible to get some help. In attempting to get over an iron fence, half way over, I became stuck with insufficient strength to lift a second leg over, but I was soon rescued by the now advancing RAF ambulance crew. Mr Seaman ultimately received his commendation for organising and carrying out his excellent rescue work. The time of the crash is recorded as being 02:20hrs on 12/06/1943 at Stanhoe Hall near Bircham Newton. We three survivors (Wireless Operator, Bomber Aimer, and myself Rear Gunner) were immediately taken to Bircham Newton RAF medical centre and then transferred to RAF Hospital Ely, where for several months we received that excellent treatment for various orthopaedic needs and first and second degree burns. In due course we were informed of the regrettable and upsetting news that both our (Skipper) Frank Jackson and (Navigator) Ron Lee, had not survived the crash. We never got to know the true circumstances of just why the runway lights were extinguished on that final approach. Unofficially we heard that there had been 'intruder' enemy aircraft in the area a night or so before. Our skipper, Pilot Officer Frank Jackson gave his life trying to save us and the aircraft, he never saw his 21st birthday, a courageous and brave young man which we had the honour to serve under.  Having just regained some control of the aircraft and before ordering 'bomb jettisoning', he said that we ought to continue to target, but we jointly voiced opinions against such an idea, thus we headed back to the UK."
Frank is buried at New Huntstanton Cemetery Norfolk. Age 20.


Pte Henry William Kearney RASC  (OB 38). Son of Sir Francis Kearney Kt LLd of Limerick. Henry went up to Cambridge to study law but then joined the Army in time for D Day. He went to Normandy with 90 Coy RASC (Armoured Assault Brigade) as a driver landing on 6 June. The Coy had the responsibility of re-supply to the 6th Airborne Division at the bridge crossings on the R. Orne. Henry was KIA on 8 June and was buried in a collective grave at Hermanville war Cemetery. Age 23.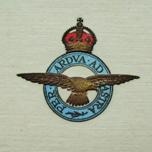 Sqn Ldr Dermot Daly Aloysius Kelly RAF (OB 35). Son of Brigadier Denis Kelly OBE MC. To RAF Cranwell, French Interpreter. He was posted to 103 Sqn at Benson equipped with the Fairy Battle. During the Battle for France they moved across the Channel returning to Honnington and then Newton. Dermot received rapid promotion and by the middle of 1941 was a   Squadron Leader. He was one of a six-man crew aboard a Wellington on June 16, 1941, when it crash-landed in the city of Hamont-Achel, Belgium. The Wellington took off on the night of June 16/17, 1941, from RAF base Newton, Nottinghamshire, to bomb harbour installations at the Rhine in Duisburg. "In the target area the visibility varied from good to moderate. A thin ground fog hampered the accurate aiming for the bombing load. Because bomb-aiming was not yet accurate in 1941, not one Wellington could drop its bombs right on the target. As a result of this, civilian targets in the city of Duisburg were also hit and there were civilian casualties. The Wellingtons were caught in search lights and they encountered heavy flak, besides that, they were attacked by several German night fighters.
The Wellington went out of control and crashed at 2.25am. It is highly probable that the plane broke apart." All six men died and their bodies were laid to rest in the local cemetery.
At that time, only five crew member was positively identified by the German authorities.
The local Belgian people paid tribute to the airmen's sacrifices, flowers were laid on their graves and crosses erected. After the war all six of the bodies were identified, and they are now at the Commonwealth War Cemetery of Heverlee, Belgium. Dermot was aged 23.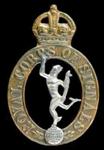 Capt Roderick Maitland Kirby Royal Signals (OB 24). Son of Colonel George Kirby (A seeming blaggard since his days at Eton, court-martialled 1918, embezzled hunt funds and went to New Zealand having failed to settle his mistress's account at the Connaught). Service record and cause of death unknown but thought to have been working at Bletchley Park at the time.  Died 22 June 1941. Buried at Whaddon Churchyard, Bletchley.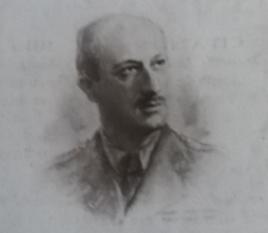 Capitaine Comte Gaultier de Lesterps de Beauvais (OB 02). The son of Lt –Colonel Comte Robert de Lesterps de Beauvais. He was born at Saumur where his father was serving with the Cavalry. In WW1 he was a volunteer and was awarded the Croix de Guerre. At the start of WW2 he was mobilised with the 7eme Regiment de Chasseurs a Cheval and joined the 73ème Groupe de Reconnaissance de Division d'Infanterie (G.R.D.I.) at Evereux. In October 1940 Gaultier and his troop were deployed beyond the Maginot Line on a mission close to the German frontier. On 9th October 1939 he was killed in action near Eschwiller the first OB to die in the war. He was awarded a second Croix de Guerre and made a Chevalier of the Legion d'Honneur.
Capt Antony William Lyon-Clarke 13/18th Royal Hussars. (OB 26). Son of Major William Lyon-Clark. To Sandhurst and Commissioned 13/18 H. Antony served on home postings before resigning to marry an American Margaret Dary after which they settled in New York. He returned at the beginning of the war and resumed his commission in 1941 and was appointed Technical Adjutant. The Regiment landed in Normandy on 6 June 1944 equipped with Sherman Tanks; their task was to support the infantry in the attempted breakout to the east of Caen. They met stiff opposition and little progress was made.  On the 18 July a further attempt was made preceded by a massive aerial bombardment.  Antony was killed by shellfire near Escoville as the Regiment rallied on the high ground near the village. He is buried at Ranville War Cemetery. Age 31.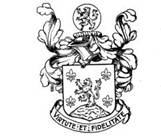 Sgt Henry Anthony Montagu Lyon RAFVR (21). The son of James Lyon of Croom, Co Limerick (OB) and his wife Mary Josephine Dalglish (sister of Capt. Charles Dalglish KIA: see Great War Archive). From St Johns to Ampleforth then Christ Church Oxford for Chemistry. WW2 he rose to Sergeant in the RAFVR with 100 Squadron when he was lost on February 24th 1944.

On that night, a massive attacking force of 734 aircraft made up from 460 Lancasters, 169 Halifaxes and 11 Mosquitoes attacked the German main production area of ball bearings at Schweinfurt. The plan was to split the force into two halves separated with a two hour interval. Twenty-two aircraft were lost on the first raid and half that number on the second. The majority of losses on the second wave were caused by flak. Three hundred and sixty- two people on the ground were killed in this raid. A total of 33 R.A.F. aircraft were lost with 3 from 100 Squadron, alone.
He is commemorated on the Runnymede Memorial Panel 233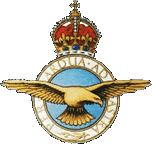 Flt Lt Edmund Frederick McCartan–Mooney RAFVR (OB 36) Son of Edmund McCartan-Mooney (OB) of Dublin (Irish Cricket team manager). Born in Egypt 1918. Joined RAFVR. Completed pilot training and promoted Flying Officer November 1940. He was posted to No.70 Squadron which served as a heavy bomber squadron and stationed in North Africa moving west behind the victorious Allied armies, first into Libya then Tunisia. During 1941 the squadron was also involved in the fighting against the pro-Axis revolt in Iraq and in the campaign to conquer Vichy-occupied Syria. Following the deployment of the Afrika Korps they covered the retreat to El Alamein and it was during the build up to the second Alamein offensive that Edmund and his crew were killed.18 September 1942. He is commem on the Alamein Memorial having no known grave. Age 24.

Colonel John Ronald MacDonell DSO & Bar 9th Queen's Royal Lancers (OB16). Born Montreal, the son of Canadian railway entrepreneur Allan MacDonell and his mother was a Ryan's of Scarteen, he joined his Regiment for service as a Lt in the Great War. He served in Ireland during the war of Independence and as a regular officer held both Staff and regimental appointments until WW2 when 9L deployed to France as part of the BEF with Ronald as Second in Command. Here they covered the retreat to Dunkirk. When the Regiment was re-deployed to N Africa, Ronald took over command. "The 9th Lancers took part in many decisive battles, none more so perhaps than the long withdrawal from Knightsbridge, south of Gazala, to El Alamein. Many think that Egypt was saved when the Eighth Army defeated Rommel's last big attack in the Western Desert at the end of August 1942. Actually, Egypt was saved earlier during those first few critical days of July when Rommel drove his tanks and self-propelled guns and trucks forward along the Ruweisat Ridge in close formations, to be stopped by the 25-pounders and the remnants of the 2nd Armoured Brigade with their "thin-skinned" Crusader tanks. In this critical action the 9th Lancers took the principal part. Throughout that long withdrawal from Knightsbridge, when the fluctuating Battle of Gazala had finally swung against the Eighth Army, past Sollum and Matruh to the Ruweisat Ridge, only seventy miles from Alexandria, the 2nd Armoured Brigade with the 9th Lancers always there but often reduced to only a handful of tanks, fought on skilfully and with gallant endurance and determination. Egypt was then saved indeed and with the arrival of the 9th Australian Division from Syria about the 6th of July, the tide of the whole war was turned". Ronald was awarded his first DSO for his command during this period. The Regiment then went into reserve to re-train. "Right well did the intensive training of the 9th Lancers with the Sherman bear fruit in the great battle which followed. As the world knows, the breakthrough at El Alamein did not come quickly. Rommel had had two months to build up defenses and minefields in depth. However, in the ten days "dog-fight" tank crews with their new 75-mm guns were knocking out far more enemy tanks than our infantry appreciated at the time." After N Africa, Ronald and his Regiment moved to Italy and were part of the attacking force deployed on the Adriatic coast at the end of August 1944 on what Commanders optimistically thought would open the road to Venice. They had overlooked that the majority of the tanks were in no fit state for this venture. At this stage all new equipment was being diverted to the second front in Normandy. To say that the approach march was long and tiring was an understatement with clouds of dust, precipitous tracks and bends and the necessity to clear minefields – the approach march took fifty hours. As often in battle, worse was to come as the Brigade was given minimal time to prepare for the assault on a strongly held position on the Coriano ridge. Reconnaissance was restricted, information scanty and inaccurate, the start line was not secured and there was no infantry support: it also started to pour with rain. Of the 156 that went in on the attack only 79 were left when they were forced to withdraw. Ronald was killed 5 September 1944 when a shell passed through the wooden "armour" that protected the command tank. He had received the Bar to his DSO two days before. His last words were of encouragement to his men. As a memorial to Ronald, his brother-in-law, the renowned equestrian artist Raoul Millais painted a picture of the Regimental Drum Horse which was presented to the Regiment. Ronald is buried at Gradara War Cemetery. Age 45.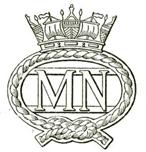 Denis Louis Macsherry MRCS, LRCP Merchant Navy (OB 32). Son of Maurice Macsherry of Canadian ancestry. Denis qualified as a surgeon and then joined the Blue Star Line as a ship's officer. In 1939 he was part of the crew of the Melbourne Star a passenger and refrigeration vessel built at Birkenhead in 1936. In August they were sailing from Auckland New Zealand to their home port of Liverpool when together with other shipping she received the message to comply with re-routing instructions and to dim navigation lights. On their arrival the Melbourne was armed and made ready for war. Because of her speed the ship was allocated to the Malta convoys and in July 1941 she had her baptism of fire flying the pennant of the Merchant Commander. The 6 ships made it to Valletta despite constant sea and aerial attack. In August 1942 she took part in "the make or break" Santa Marija convoy, Loaded with enough explosives and fuels to cause a minor earthquake this was the hardest fought convoy of the war. At the end it was written "The Royal Navy would give tribute to the conduct, courage and determination of the Masters, Officers and Men of the Merchant Service. The steadfast manner in which these ships pressed on through all the attacks, answering every manoeuvring order like a well- trained fleet was inspiring. Many were lost but the memory of their conduct will remain a lesson to all who were privileged to sail and protect them". The Melbourne Star made it to harbour but Denis had a large number of casualties to deal with. After months of repair they made it home to Liverpool in February 1943 from where they sailed a month later for Sydney unescorted. On 2 April off Bermuda they were struck by two torpedoes which exploded the cargo and the ship blew up: there were only a handful of survivors, Denis was not among them. With no known grave but the sea, Denis is remembered with 24 thousand others on the Mercantile Marine Memorial at Tower hill. Age 26.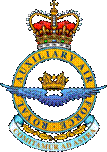 Sgt Philippe Maurice Aubril Macsherry RAuxAF (OB 32). The brother of the above. It is not clear what Philippe did on leaving school but he was living in the West Riding of Yorkshire when he joined the Auxiliary Air Force   The Royal Auxiliary Air Force owes its origin to Lord Trenchard's vision of an elite corps of civilians who would serve their country in flying squadrons in their spare time. Instituted on 9 October 1924, the first Auxiliary Air Force squadrons were formed the following year. The pilots of AAF squadrons were generally formed from the wealthier classes, as applicants were expected to already have, or be prepared to obtain, their pilot's licence at their own expense. Pilots of the AAF were expected to join for a period of no less than five years, and were required to fly a few hours every quarter and attend annual training for 15 days. Each squadron was provided with a town base for training, and facilities at an aerodrome. Philippe joined 609 (West Riding) Sqn which was formed in 1936, rather later than most Auxiliary Air Force squadrons, but like its predecessors was initially a day bomber squadron. In December 1938 it became a fighter squadron but it didn't actually receive any fighters until August 1939, when it began to convert to the Spitfire. The squadron spent the first months of the war in the north, before moving to the south-east in May 1940. The squadron helped cover the evacuation at Dunkirk. It was based at Middle Wallop (No.10 Group) for the entire Battle of Britain and remained in the south over the winter of 1940-41. However Philippe was shot down while on patrol over the Kent Coast 27 March 1941. He is buried Hawkinge Cemetery  near the site of the wartime aerodrome and most of the 95 Second World War casualties buried there were airmen. About a quarter were killed during the Battle of Britain. Most of the war graves are in a special plot east of the chapel, including 59 German graves, which are together in a group at the south-eastern corner.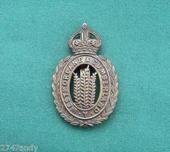 2Lt John Francis Burkinshaw Martin RA (OB 38). The son of Maj. General Kevin Martin DSO (OB) one time BLO to Marechal Foch and ADC to the King. John went to Woolwich and commissioned. 1939. He was posted to 51st (Westmorland & Cumberland) Field Regiment and they were first deployed in April 1940 for the Norway Campaign after which they were evacuated to Scotland. At the end of the year the Regiment sailed for North Africa and were attached to the 6th Australian Division. They arrived for Op Compass to drive the Italians out of Egypt and Cyrenaica.  At the beginning of January the Australians attacked Bardia which they took on 5th. John was KIA 7 January 1941 and is buried at Hafaya Sollum War Cemetery.
Lt Gilbert James Moncur Argyll & Sutherland Highlanders (OB 35). Son of James Moncur. On leaving school he studied law and qualified as a barrister. At the outbreak of War he was commissioned and joined the 1st Battalion in January 1940. Their first action was at Sidi Barani where they joined the battle on 10 December 1940 as part of the 16th Brigade. On 17 May 1941 the battalion moved to Crete where they formed part of the defence based on the east side of the island at Tymbaki. Most of the Argylls marched from Tymbaki to the airfield at Heraklion on the night of 24 May to help support the 14th Infantry Brigade in the fighting at that airfield. They were successfully evacuated on 29 May from Heraklion but their convoy suffered air attacks and many casualties on the route away from Crete. The Argylls left at Tymbaki were captured when the island surrendered. The 1st Battalion was shipped to Alexandria and took over garrison duties in the Sudan. It was while serving here that Gilbert died cause unknown 17 November 1941. He is commem on the Khartoum Memorial. Age 23.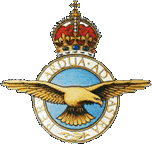 Flt Lt Antony Gerald de Baillon Monk RAFVR (OB 39). Son of lt- Col Maximillian (04) of Chelsea. Joined the Volunteer Reserve and served with 145 Sqn.  The squadron reformed on 10 October 1939 at Croydon as a fighter squadron. Its first aircraft, some Blenheim fighters, arrived in November 1939, but they were replaced with Hurricanes in March 1940.
The squadron entered combat during the fighting in France in May 1940. A section from the squadron joined No.85 Squadron on 13-14 May, and another flight moved to France on 16 May. After this all but one Hurricane squadron in Fighter Command was in France, and only 66 Hurricanes returned safely to Britain at the end of the campaign. Based at Tangmere the squadron took part in the fighting over Dunkirk, often being badly outnumbered. In one incident on 27 May five of the squadron's Hurricanes attacked a formation of Dornier Do 17s only to be attacked by a force of 20-30 Bf 110s. The squadron was heavily involved in the defence of Convoy 'Peewit' on 8 August, claiming 21 victories (of which 11 can be confirmed). During the early stages of The Battle of Britain, the squadron lost five pilots on 10 August, two more on 11 August. After this the squadron was moved to Drem, east of Edinburgh, where it joined No.13 Group for a rest.
The squadron moved back south in October, after the main daylight phase of the Battle of Britain was over. The Hurricanes were replaced with Spitfires in February 1941, and in April the squadron began to fly offensive sweeps across the Channel. These only lasted to July 1941, when the squadron moved to Yorkshire.
Early in 1942 the squadron prepared to move overseas, and in February it departed for the Middle East, arriving in Egypt in April. At the end of May it moved to the western desert, becoming the first Spitfire squadron to do so. Operations began on 1 June, just in time to take part in the defence against Rommel's last offensive. Anthony was last seen over enemy lines 5 July. He is commem on the Alamein Memorial. Age 21.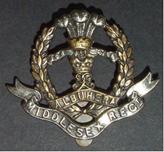 Lt-Col Geoffrey Max de Baillon Monk MC Middlesex Regiment (OB 35). The elder brother of Anthony. To Woolwich (awarded the Kitchener Scholarship): he was commissioned into The Middlesex Regiment and at the outbreak of war was a captain with the 1/7th Battalion: this was organised as a machine gun battalion. They went to France with the British Expeditionary Force in 1940. The battalion took part in the offensive and withdrawal operations of May and Jun 1940 before being recovered from Dunkirk. The 1/7th Battalion was then redeployed to North Africa and assigned to the 51st (Highland) It took part in the Battle of El Alamein and subsequent operations in North Africa during which Geoffrey now a company commander was awarded an MC. Promoted to Lt Colonel he took command of the 5th Bn of The Buffs (Royal East Kent Regiment) within the 78th (Battleaxe) Division.
The Allies had come to a halt in their advance towards Rome, 100 miles on the south of the city at the town of Cassino the Axis blocked their advance. Despite the Allies' superior numbers the terrain and winter weather allowed the Germans to hold their ground. The Allies tried to break through three times in 1944 starting on January 17th, 1944. Each time the Allies failed until the fourth try that occurred on May 11, 1944. Geoffrey and his Buffs were committed in March and came under heavy and incessant fire. The Battle of Monte Cassino concluded on May 18th, 1944. With the occupation of the Monastery the next day. Geoffrey was KIA 19 May and is buried at the Cassino War Cemetary. Age 27.
Lt Colonel David John Monteith MBE Guides Cavalry (OB 32). The son of Edmund (97) and GS of Joseph of Carstairs (70) a founder of the Beaumont Union. A prize cadet at Sandhurst where he also received Commendation for saving the life of another who was drowning, he was Army Pentathlon champion and an Inter Services Boxing Champion. He was considered among the finest horsemen in India before the outbreak of war. On 26 September 1940, the Guides Cavalry was mechanized as a Light Reconnaissance Regiment equipped with wheeled armoured carriers and 15 cwt trucks. In May 1941, it was dispatched to Iraq. The regiment took part in the Anglo-Soviet invasion of Iran, when one of its squadrons, supported by an infantry battalion, stormed and captured the city of Khorramshahr on 25 August. In June 1942, the regiment arrived in North Africa and covered the British Eighth Army's open desert flank as it withdrew towards Egypt after the debacle at Gazala. The Guides Cavalry returned to Iraq in September 1942. In November 1943, it proceeded to Kohat in India, where it was converted into an Armoured Car Regiment for operations on the North West Frontier. Before their departure David was awarded an MBE and selected for a staff course but instead attached himself to the 11th Hussars during their advance to Tripoli.
Back in India he was sent to Special Forces and promoted to Lt Colonel commanding 40 Column of the Chindits made up of the 3rd/4th Ghurkhas. They were flown in to cross the Irrawaddy as part of the Second Chindit expedition March 1944. Their Brigade initially formed strongpoints from which to strike at Japanese positions but in May General Slim passed overall command for the operations to General Stillwell US Army. This was a virtual death sentence to many of the Chindits. Ninety percent of the casualties occurred in the final phase of the campaign when they were under the direct orders of Stilwell.

The role of the Chindits were changed. They would now be used as normal infantry, even though they were not equipped to and had not been trained to be. They were used to assault strong Japanese positions without the normal armour and artillery support and heavy casualties resulted. By 23rd May with mounting casualties, shortage of ammunition, ever-increasing Japanese artillery bombardment, encroachment of defences by attacking Japanese troops and with sniper fire from surrounding hills, abandonment of the stronghold was ordered. So began the mad scramble up the jungle covered hills. The walking wounded were met at the top by West African troops who assisted them over the hills and into the Indawgi Lake valley. David was KIA at Mainqna Burma 8 June 1944 during this withdrawal. He is buried at Taukkyan War Cemetery.  

Sub-Lt John Willian Morrish RNVR (OB 41). The son of Rear Admiral William Morrish CBE RN of Farnborough Park. Having been pre-assessed at school he entered the Navy under the Y scheme and was commissioned. His War service was in MTBs patrolling the North Sea scanning mainly for submarine activity. He was posted to 53 Flotilla based at Lowestoft. In March 1944 it was decided to "blood" the dog boat flotilla as it was nicknamed in a raid on convoys using the Dutch port of Ymuiden. The port was well guarded by German E-Boats and when the attack went in the fight became fierce and frenzied. The majority of the MTBs were damaged, the worst was John's boat 695. The bridge was hit by a shell and John was thrown back into the chart room and died instantly. Despite the damage, the boat remained in action eventually returning to base. John was described by his crew "Popular and well respected and all that a proper gentleman should be".  He was killed 7 March 1944 and is buried at Farnborough (St Giles the Abbot) Churchyard, Kent. Age 20.

Maj Peter Casella Murphy MC Royal Irish Fusiliers (OB 24). One of six sons  of Major Frank (OB 96) and Marguerite Murphy who lived at Dunsland Court in Jacobstowe.  Major Frank Murphy moved with his family to Jacobstowe in Devon in 1921. The Murphy family were very active in the Roman Catholic Church and were part of the driving force behind the extension of the present church building in Okehampton. Peter Murphy went to Sandhurst, before being commissioned into the East Yorks Regiment and being sent to India. There he served on the North West Frontier and was also caught up in the 1936 Quetta Earthquake. Later he also served in Palestine.  By the outbreak of the 2nd World War; he was a Captain in the Royal Irish Fusiliers.  In his personal life, as a countryman, he was a good horseman and a 1st class shot. While on a training assignment in Catterick he met Kathleen Margaret Sharpe and in early 1940 they were married.  Peter thrived on life in the army. His gaiety was infectious and he could be relied on to lift spirits in any mess party.
On the second of October 1939 Peter left for France in command of A Company, 1st Battalion, Royal Irish Fusiliers, to join the BEF.  The morning of Sunday 19th of May 1940 saw the battalion at Ninove, acting as rearguard to the bulk of the BEF in their retreat towards the River Escaut.  As the battalion withdrew from Ninove towards the rendezvous on the River Dendre at Oultre with the German army hot on their heels, Peter, his company, and the battalion as a whole came under heavy German machine gun fire.  During this withdrawal Peter Murphy was severely wounded having been hit through the lung.  Nevertheless, he kept command and marched with his of his company for several days, before he collapsed and was evacuated back to England via Dunkirk in a critical condition. While in hospital, he received a visit from the Queen.
For this rearguard action Peter Murphy was awarded the Military Cross.  The citation reads:-
Commanding his Company on the wide and exposed right flank of the Battalion in the rearguard position north of Ninove with conspicuous coolness and skill under very heavy fire.  Although shot through the chest in the early stages of the withdrawal he refused to get on to a vehicle until contact with the enemy had been broken.  He saw to the evacuation of his casualties and despite his wound marched for five miles in command of his Company until he collapsed and was put onto an ambulance.  This courageous example was a most valuable factor in a very difficult withdrawal.
Peter recovered from his wounds and was posted to Northern Ireland.  By November 1942 he was en-route with his battalion to North Africa as part of "Operation Torch" and arrived in Algeria on the 19th December 1942.  By 12th January 1943 the Irish Brigade which included the 1st Battalion Royal Irish Fusiliers were occupying a low ridge called "Grandstand Hill" near Bou Arada in Tunisia.  Plans to attack and recapture high ground known as "Two Tree Hill" which was occupied by the Germans, was disrupted on the 18th of January 1943 by a major German attack on "Grandstand Hill" involving the 10th and 7th Panzers together with the German 5th Parachute regiment.  The Germans very nearly achieved their objective coming between the 6th Royal Enniskillen Fusiliers and "D" company of the 1st Royal Irish Fusiliers and Grandstand Hill.  "A" company with Major Peter Murphy MC in command were ordered to counter attack on the rear of the German attack.  Peter's men went in under a storm of fire from the front and flanks with his company piper at his side.  As his company closed, the enemy broke cover and ran for it, but both Peter and his piper were shot and died during the last few moments of that battle.  This charge across open ground will live in the archives like all acts of true valour. His friend John Horsfall reflecting upon Peter, often wondered how things might have been had he survived the war, thinking that perhaps he didn't try too hard to do so. He continues that we had lost one of our best wits, as well as a most colourful and endearing characters. Peter KIA 18 January 1943 and is buried at Medjez-El-Bab War Cemetery, Tunisia. Age 30.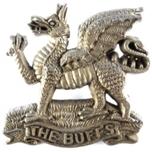 Lt-Col Ronald Joseph Murphy MC The Buffs (Royal East Kent Regiment) (OB 26). The son of Joseph (OB 90). The family resided in Dublin. Ronald went on to Worcester College Oxford before a commission in The Buffs. He served in India and Burma with the 1st Battalion before their move to Egypt in 1939. He fought with them in the early campaigns in the Western Desert. He was promoted to Lt- Colonel and given command of the territorial 4th Battalion of the Royal Sussex Regiment and led them into the 2nd Battle of El Alamein. He was killed by tank fire on 28 October 1942 and is buried at the El Alamein War Cemetery. Age 34.  

Lt-Cmdr Robert Anthony Nicholl-Cadell RN (OB 12). The son of Bernard (OB 84). Robert had been born in Assam in 1900 where his father was the District Commissioner. The youngest of five sons that came to the school, he was sent back to Beaumont, then into the Navy and served as a midshipman at Jutland on the battleship HMS Revenge. By the time the War was over all his elder brothers had died either from illness or misadventure, and Robert inherited a large property from a Jerningham aunt in Ireland. He went up to Cambridge and studied English Literature and was part of a set that include H G Wells and Ford Maddox. He was considered "gifted" by his tutors not only at writing but also sketching with several accepted by the Academy in Dublin. Back in Ireland at Harbourstown, he married young and led a fun loving life that included riding his horses up the main staircase in search of his bride. Robert was a romantic and an idealist and was smitten with great causes such as the Republicans in Spain.  He joined a ship commanded by "Potato Jones", smuggling vegetables and other food stuffs to the starving communists.  Robert got bored of his life in Ireland and went travelling ending up in India. Harbourstown was abandoned, the land uncultivated and the woods overgrown; the house went to rack and ruin and was eventually demolished the year he died. He had a son Bernard, who came to his old school but emigrated to Australia and there were also two daughters; one died young and the other married a Frenchman after the War.
Robert was called up as a naval reservist in 1939 and was given command of the "Lord Essenden" at the head of a flotilla of Scottish trawlers equipped with anti-submarine devices. They sailed on convoy escort duty and the work and the conditions at sea were terrible. Robert would be constantly on the bridge at all hours and often on only a 36 hour turn round in port before putting to sea again. The artic conditions eventually caused him heart problems and he was being sent home on the troopship Nerissa from Halifax to be demobbed. Before the SS Nerissa was sunk 30 April 1941, many thought that she was a charmed vessel, she had already safely crossed the Atlantic 39 times but eventually this passenger ship went to the bottom some 100 miles off Donegal. One of the last sights seen by a survivor was of Robert desperately trying to get others into life boats in the few minutes remaining to the ship; another survivor recalls Robert ensuring that the man's wife was safe as he helped to get the lifeboat away. Robert Nicoll-Cadell is one of many convoy men with no known grave but the sea.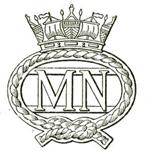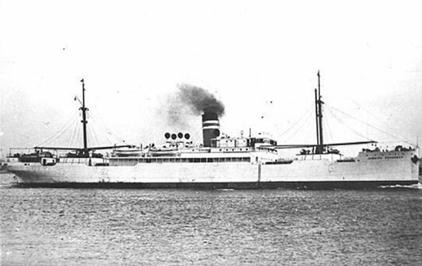 Able Seaman Edmond Robert O'Brien RN (OB 21). He married Mrs Power Trench, daughter of Sir Henry Foley Grey Bt in 1938. At the outbreak of War he joined the crew of SS Jamaica Progress as the one and only gunner At 01.38 hours on 31 July 1940 the unescorted ship sailing from Kingston to Avonmouth  was hit on port side aft by one torpedo from U-99 about 40 miles southwest of Barra Head. The ship was sunk by a coup de grâce at 02.44 hours. Eight were lost. The remainder were picked up by a British trawler and landed at Fleetwood. Edmond was among those lost together with 2000tons of bananas. Age 35. In command of U-99 was top U-Boat Ace Otto Kretschemer who sank 40 ships  before he was captured in 1941. He later rose to Admiral in the German Federal Navy.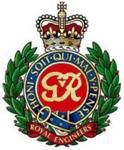 Lt-Col Thomas D Ogilvie-Forbes R E (OB 35). The son of Sir George KCMG (OB 09). He spent a year at New College Oxford before joining the Royal Engineers and was posted to India 1941. He served in the Burma campaigns reaching the rank of Lt-Colonel. At the end of the War he had been selected for the Malayan Civil Service but died suddenly at his home in Aberdeenshire 20 August 1946.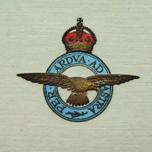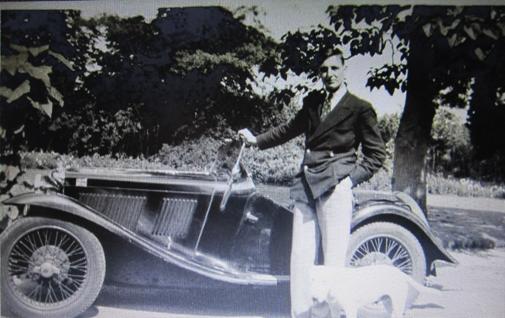 Sqn-Ldr Thomas Gilbert Pace RAF (OB 32). Joined up at the outbreak of war and posted to 85 Squadron equipped with Hurricanes. Thomas fought in France in bitter battles with the Luftwaffe with little or no respite. They lost 17 of their pilots but had accounted for some 90 enemy aircraft.   Back in England, the Squadron re-grouped and was ready once more for the fray. Thomas's aircraft caught fire during one dog fight on 10 May 1940 with Me110s east of Ath, Belgium and crash landed. His life was saved but he was badly burnt and was evacuated to hospital .He was eventually transfered to Park Prewitt and had subsequent operations carried out on his eyelids and nose by the plastic surgeon, Sir Harold Gillies. For men like Thomas, there was the slow, painful and disfiguring process of recovery. Recover he did, and returned to service with a spitfire squadron but whether he was truly fit to fly one will never know. He was KIA 3 December 1941. He is commem on The Runnymede Memorial.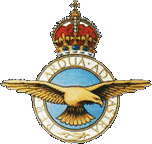 Sgt Leslie Charles Page RAFVR (OB 31).  He joined the RAFVR as a wireless operator and was posted to 40 Sqn. The Squadron began the war as part of the Advanced Air Striking Force, making it one of the first squadrons to be sent to France. The Fairey Battle suffered very heavy losses during the Battle of France, but by then No. 40 Squadron had returned to Britain to re-equip with the Blenheim.
When the German onslaught in the west began on 10 May 1940 No.40 Squadron's Blenheims were thrown into the battle, attacking German troops until the fall of France. The squadron then took part in the attacks on the German invasion barges during the period when that invasion was expected at any time.
In November 1940 the squadron converted to the Wellington, and spent the next year operating as a night bomber squadron with Bomber Command. On the night 27/28 June the Squadron was part of an attack on Bremen and suffered heavy night fighter attacks causing the greatest loss so far. Among the casualties was Leslie's craft that came down over Belgium. KIA 28 June 1941. He is commem on the Runnymede Memorial.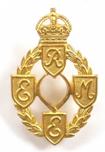 Capt Victor Edward Palmieri R E M E (OB 17). Son of the Chevalier Palmieri. Nicknamed "Caruso". To Sandhurst and commissioned in the Royal Irish Regiment with which he served for the remaining year of the Great War.  He left the army and went to the USA where he married. At the outbreak of the second War he was gazetted to The West African Pioneer Regiment. He resigned his commission rather than obey an order he felt was prejudicial to his men. He was later re-instated but transferred to the newly formed REME with whom he finished his service 1945. He was taken ill on his return to England and died in hospital 3 February 1946.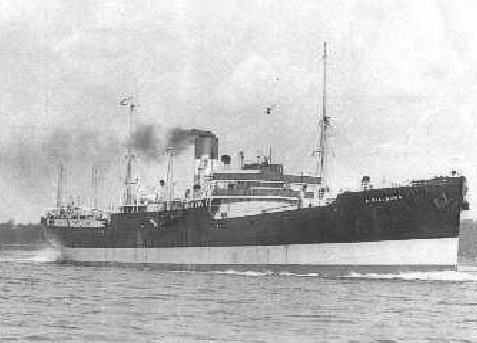 SS Sirikishna
Rear Admiral Richard Aston Plowden DSO RN (OB 93). His first command was the destroyer HMS Sheldrake 1912. At Jutland he commanded HMS Hardy as part of the 4th Destroyer Flotilla. After the War he was ADC to King George V and in command of the Nore Flotilla, The Dockyard at Malta and in 1931 the battleship HMS Centurion. He  retired from the Royal Navy to a more leisured life some six years before the outbreak of war. His family was a branch of the Plowden recusant dynasty. The Plowdens of Plowden Hall had come to Beaumont when it first opened and would continue to do so till the school's closure. It was an earlier member of the family that had been offered the Chancellorship of England by Elizabeth 1, if he would give up his faith; this would not tempt a Plowden.  Richard's cousin Francis was killed as a captain of the Shropshire Yeomanry fighting, not on his horse, but on his feet as victory became certain at the end of August 1918.
 Admiral Richard offered his services and went back into uniform to command Atlantic merchant convoys. As such he was assigned to the Commander in Chief Western Approaches at HMS Eaglet based at Liverpool. The situation for the Merchant Navy during the winter of 1940/1 was grim. Over 200 ships had already been lost while only two submarines had been sunk. This was not improved with the fall of France and Norway, which gave the Germans new U-boat bases from which to operate and their bombers had the use of airfields in the occupied countries. At the start of '41, there were twenty enemy submarines operating in the North Atlantic.
On the 19 February the 46 merchantmen of Convoy No OB-288 gathered together off the Clyde, in command was Richard Plowden on board SS Sirikishna. This ship was not the sort an Admiral would normally fly his pennant from having been built in 1936 as a cargo steamer and belonging to a whaling company.  The convoy would be guarded by six Royal Navy protection vessels until mid Atlantic, after that the convoy would have to manage on its own. The Navy just did not have sufficient escorts to look after the needs of all the merchant shipping. Within a couple of days of sailing in cold weather and high seas, the ships laboured to keep up speed and position. Three ships had to turn back with engine faults and then two others were hit by bombs dropped by a German patrol and these were escorted back to port by a couple of the Royal Navy ships.
On the 22nd, OB-288 was left to its fate as the escorts withdrew, despite the Headquarters at Western Approaches being aware that the convoy was being shadowed by the "Wolf Pack". On the night of the 23rd, in view of the threat, they were ordered to disperse in an area south of Iceland and this was when the submarines attacked. The Sirikishna was hit in the early hours of the morning by a torpedo fired from U-96 and then a second one which caused the ship to break in two and sink rapidly. In all, ten ships were lost and almost 300 men died including Rear Admiral Richard Plowden DSO. Very little has been written about these convoys; it seems that because the ships were dispersed, they were classed as "independents" and not under the protection of the Royal Navy. No ships were lost from the convoy while it was under naval escort. The public could be assured that vessels protected by the Royal Navy were safe on the high seas; the truth was kept from them. Eventually, Churchill ordered an investigation and better measures were put in place, convoys would be safer and the war against the submarine menace won. U-96 carried out eleven patrols and sank twenty eight ships, she suffered no casualties and after the War a best selling novel and film were produced "Das Boot" (The Boat) telling of her exploits. Richard Plowden went down with his ship 22 February 1941. No known grave but the sea.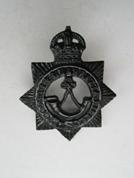 Maj Pierce James Power Mahratta L I (OB 23). To Sandhurst (King's Cadetship). Commissioned KOYLI and posted to India. 1936 He transferred to the Indian Army – Mahratta Light Infantry and attended Staff College at Quetta and posted to staff duties. 1943 he was sent home on sick leave but died in hospital July 1944.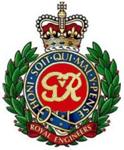 Major Francis William Pritchard R E (OB37). Son of George (OB 00) and one of three brothers. Gazetted RE and posted to Burma where he joined 71 Field Coy Indian Engineers as part of the Chindit's long range penetration group. He was twice Mentioned in Dispatches. Francis was KIA just before the battle for Kohima  3 April 1944. He is commem Rangoon Memorial. Age 25.

2nd Lt Capel Francis Pritchard County of London Yeomanry (OB 41). The younger son of Thomas Macdonald Pritchard (00), Solicitor and county court Registrar. Capel was commissioned 23 April 1944 into the Yeomanry and took part in the invasion of Normandy as an armoured regiment equipped with both Cromwell and Sherman tanks. Following heavy losses the 3rd and the 4th were amalgamated in July and then advanced to take part in the battle for Falaise.
During the night 17/18 August the Regiment took over the advance with the intention of cutting the enemy's last escape route. B Sqn led the advance and found enemy infantry mining the road - these were quickly dispersed. The leading troop was then fired on by A/Tk guns but no hits scored, and another troop was sent round to the East but was also held up by A/Tk guns. The country was too close for deployment so smoke was put down and the leading tanks moved forward and fired HE. This was successful - one gun knocked out and one abandoned - and the advance continued. A Mark IV special was seen and knocked out but shortly afterward the two leading tanks were hit by A/Tk fire. The driver of one tank succeeded in driving his badly damaged tank back out of range and was able to rescue his wounded crew. Arty fire was brought down on the suspected gun positions and another attempt was made to go forward but the leading tank was immediately hit. Many attempts were made to find a way round and A Coy 2/60 KRR was sent into the village ahead to try and locate the A/Tk guns and clear the area of the enemy. At 1800 A Sqn succeeded in finding a way round and took up position South of the village of ROUFIGNY. B Sqn were then able to go forward and send a troop into the village to assist 2/60th whilst the remainder of the Regiment were together further North. During the day C Sqn had taken up a commanding position on high ground and accounted for several enemy vehicles attempting to escape. It was during this action that Capel together with Noel Cleaver (see above) were both killed Both buried Bannville-la Campagne War Cem Calvados.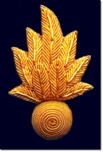 Lt Hugh Edwin Pritchard Grenadier Guards (OB 38). Family lived in Shanghai. On leaving School he went up to Magdalen Oxford. He was commissioned into the Grenadiers in July 1940 and posted to the 2nd Battalion. Initially infantry, the Battalion converted to the armoured role equipped with Covenanter tanks in October 1940 as part of the Guards Armoured Division to face a possible German Invasion following Dunkirk. As the threat receded the Battalion prepared for the invasion of Normandy. It was during an exercise that Hugh's tank turned over and he was killed 11 March 1943. He is buried at Putney vale Cemetery. Age 23.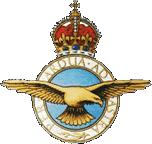 Flt Lt Arnold Ayscough Radclyffe RAFVR (OB). The date in the school lists is incorrect. He was a journalist for Motor Sport. He died on active service 24 December 1941 and is buried in Kensal Green (St Mary's) RC Cemetery.
Capt Brian Dominic Rafferty Royal Berkshire att SOE (OB 37). Brian was the elder son of Thomas Rafferty and his wife, Keyna Rogan of Montmorency, France. He matriculated in 1937 and spent part of that summer in Canada with a party of friends. They left Liverpool for St. John's Newfoundland on July 30th and returned in mid-September. He was up at Christ Church for only one year and was tipped for a career in the consular service. But on October 4, 1939 – just four weeks after Britain declared war on Germany – he volunteered for service and commissioned into the Royal Berkshire Regiment and attached to SOE. Those recruited, usually, had considerable experience of the country to which they were sent to help the local resistance. Initial training was at Wanborough Manor, the School for Secret Agents, near Guildford. He then attended a commando course in the Scottish Highlands and was taught how to use guns and explosives, sabotage, wireless telegraphy, and how to live secretly in occupied territories. Brian also needed to master the techniques of unarmed combat and silent killing. According to his instructors, the "charming officer" had a "good brain". A report, dated March 19, 1942 and written by a sergeant, states: "This student likes to give the outward impression of laziness, yet he is actually most reliable and able and in possession of a happy, excellent character."
On September 24, 1942, he was dropped in to help run a "circuit" in the Bourbonnaise, not far from Vichy, in the unoccupied region of France. Documents state he arrived with Christian Hudson, the circuit organiser, and George Jones, the wireless operator. On landing, it was found that one of the suitcases containing Rafferty's and Hudson's fake papers, was missing. The suitcase eventually fell into the hands of the French police and Hudson was soon arrested. Rafferty then took control of the circuit codenamed HEADMASTER 1. As well as sabotage, the circuit was tasked with stockpiling equipment ready for D-Day – the invasion of Normandy on June 6 1944. The circuit had a notable success when it burnt 300 tons of tyres at the Michelin factory at Clermont-Ferrand. At the time, Germany was seriously short of rubber. On the night of his arrest, Rafferty and Jones had met to discuss the escape of a senior French freedom fighter. There was also a supply drop planned for that night. Disaster struck when Rafferty's small-talk in a café was overheard by a Nazi sympathiser. As he left the café on the outskirts of Clermont- Ferrand, where his "circuit" had met to plan a mission, Brian was heard to make an innocent remark. "Yes, it's a fine moonlight night, we shall have great fun," he was heard to tell others by an eavesdropping waiter. Rafferty and Jones were followed by the Gestapo and arrested on their way to the reception area.
Rafferty was taken to Dijon prison where he managed to conceal his true identity for many weeks, despite being brutally tortured, thus giving his comrades the chance to get away,"
He behaved with exemplary courage and revealed nothing – even though it was reported that he had his arm broken and that he was 'unrecognisably bruised and in a lamentable condition. Because Rafferty had given nothing under torture, his group survived more or less intact and it went on to be highly successful during the liberation of France.
On discovering that Rafferty was a British agent, he was sent to Fresnes.
He was then taken to Flossenburg on April 9, 1944, Flossenburg concentration camp was a German prison built in 1938 in the Oberpfalz region of Bavaria. The camp's site was chosen so the inmates could be used as unpaid labour to quarry the granite found in the nearby hills. The inmates were housed in 16 huge wooden barracks. Its crematorium was built in a valley straight outside the camp. By 1945 there were almost 40,000 inmates in the whole camp system, including nearly 11,000 women. Inmates were made to work in the camp quarry and in making armaments. Disease, starvation, and overwork was rife among the inmates, coupled with the harshness from the guards, this treatment killed thousands of prisoners.
It is estimated that between April of 1944 and April of 1945, more than 1500 death sentences were carried out. To this end, six new gallows hooks were installed. In the last months, the daily rate of executions overtook the capacity of the crematorium. As a solution, the SS began stacking the bodies in piles, drenching them with gasoline, and setting them afire. Incarcerated in what was called the "Bunker", those who had been condemned to death were kept alone in dark rooms with no food for days until they were executed. Amongst these were Special Operations Executive agents: As Germany's defeat loomed, these men whom the SS had tortured repeatedly in order to extract information, were executed. 13 Executives agents were hanged on March 29, 1945 Brian amongst them.
Captain Rafferty was awarded a posthumous Military Cross, as well as the French medal Croix de Guerre avec Etoile de Vermeil. "Rafferty was immensely popular in France, where his personal charm was greatly loved." He is commemorated on the Brookwood Memorial, on the Memorial at Valencay, and the Museum at Flossenburg. His name is on the Special Forces Roll of Honour. His sister Kenya 15 at the outbreak of War was to become one of SOE's youngest agents.
Fg Off Sisson Ede Rotheram RAFVR (OB 39). Younger son of Major Auston Rotheram a polo international and Olympic silver medallist. Sisson was a RAF Reserve Officer and was posted to 172 Sqn. At Chivenor Devon. This was the first squadron to be equipped with the Leigh Light Wellington, and played a major role in the early development of Coastal Command, having a particularly successful year during 1943. The key to its most successful period was the arrival of ASV Mark III radar. This was sensitive enough to allow the Wellingtons to get close to the U-boats before the Leigh light searchlight was turned on, thus making it much harder for the U-boats to evade the attack.  The patrols over the Atlantic Ocean and the Bay of Biscay were of ten hours duration, for eighty per cent of which they were at four hundred feet above sea level, so it will not take much imagination to appreciate how demanding and exhausting they were. On the 15 June 1944 Sisson was part of a crew on patrol over the Bay of Biscay that went missing presumed lost, cause unknown and no survivors. He is commem on the Runnymede Memorial. Age 23

John Henry Francis Scrope Esq (OB 37). One of three sons of Stephen Scrope of Danby Hall, Yorkshire, racehorse breeder who were at the school.  After leaving Beaumont, John was not considered fit to join the RAF but joined De Havillands as a technical Assistant and Flight test observer. During a  flight on the 23 August 1943 of  a Mosquito Mark VI, flying with John de Havilland a son of the designer and manufacturer,  they collided in thick cloud in the vicinity of St Albans with another Mosquito Mark VI . Both aircraft were made mainly of wood, and disintegrated in the air, killing all four occupants aboard.
Maj John Sehmer MBE Royal Tank regiment Att SOE  (OB 22). He spent his early education in Germany and on leaving school trained as an engineer. He was commissioned into the TA in 1938 and posted to 45 Bn RTR in 1939. He spent the first part of the war working in Intelligence in the Middle east before joining SOE in January 1943. He led the Roughshod Mission to Yugoslavia later that year for which he was awarded his MBE.
In 1944 he commanded Operation Windproof This was a communication operations run by the SOE in Slovakia and Hungary sandwiched between the Nazis and advancing Soviet lines. The objectives were to pass messages between London and underground parties with the idea of penetrating Hungary from the north due to difficulties in entering Hungary via Yugoslavia. The operations had a supporting role for a Slovak Rising and assist the Hungarian government's negotiations for an armistice with the Allies. These operations were working on the limits of air-support by Halifax bombers flying out of Bari in Italy. The Windproof team were at the mercy of weather, missed supply drops, Foreign Office duplicity, treachery and political turmoil between Moscow, London and the various Governments in Exile
 As with the uprising in Warsaw, the Soviets were not really interested in any US or English success in Eastern Europe and Stalin started to refuse the resupply of the forces in Slovakia fighting the SS.  As far as Stalin was concerned, only a communist uprising owing its allegiance to him was going to be supported and successful.
At the start of October, the Germans launched a major attack out of Hungary. The in-fighting between Stalin, the Czechs, the Slovaks, the OSS and the SOE doomed the uprising when Stalin proclaimed that all his efforts needed to go into fighting his way into Hungary (further south). By October 28, 1944, it was all over, captured Slovak and Czech soldiers were all deported to slave labour camps.  Almost all would perish.
The  SOE and leaders of the uprising were all eventually captured. Some were immediately shot while a number including John Sehmer were sent to Mauthausen. Special interrogators from the SS and Gestapo were sent from Berlin to extract information. The prisoners were stripped, tortured and beaten but John gave nothing away. Eventually he was taken to an underground bunker and shot in the back of the neck and his body burnt in the crematorium. 26 December 1940. He is commem at Brookwood Memorial Surrey and at the National Memorial Arboretum Staffordshire. Age 41.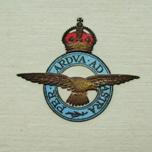 Wg.Cmdr William Peter Shand DFC RAF (OB 34). Younger son of William Shand of Caldy Island. Left Beaumont for Cranwell. His name was to become part of the wartime history of 139 Jamaica Squadron. The Island's association came about, when a local newspaper The Daily Gleaner began a fund to buy Blenheim bombers for Britain at the start of the conflict. In recognition of the sum raised, 139 Squadron was honoured with the title.
 January 1943 opened badly for the Germans with both Tunisia and Libya about to fall to the Allies and they had failed to relieve their forces at Stalingrad; only the Final Solution for the Jews was going to plan. At the end of the month, Wing Commander Shand took off from Marham in one of the newly arrived mosquito fighter bombers and with one other flew on a mission to Berlin to try and interrupt an important speech by Dr Goebbels, the Propaganda Minister. Although this part of the mission failed, 105 Squadron was able at the same time carry out the first daylight raid on the German capital.
The next month Shand led both the Marham squadrons on another daylight raid to installations at Tours. They covered the hundred miles from the coast at low level over strongly defended territory and in adverse weather conditions before destroying the targets for which William received a DFC. In March, he was back again on a daring roof top raid on the St Joseph Industrial Works at Nantes, where both locomotives and tank turrets were produced. It was timed to perfection so as to ensure that the 4000 factory workers had left the site before the bombs were dropped. Shand went in at 50 feet leading the first wave, the second wave at 1000 feet; the bombs were on target and all the planes returned safely.
Shand led two other outstandingly successful joint squadron attacks, firstly against the Knaben mines in Norway and then against marshalling yards at Eindhoven. It was while returning from another Berlin raid on the 21 April that his craft was brought down by the air ace Lother Linke with twenty seven victories to his credit. William crashed near Ijsselmeer and both he and his long standing observer were killed.  He is buried at Wonseradeel Protestant Cemetery. Age 27.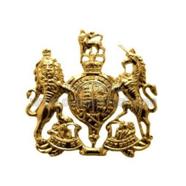 Capt Anthony George Shattock AMGOT (OB 42). The son of Clement Shattock FRCS of Regent's Park. To Oxford and coxed the winning crew in the 1944 Boat Race. He joined the Allied Military Government for Overseas Territories in Italy and was attached to the Intelligence section of Allied Forces HQ. He was killed by enemy action, circumstances unknown 22 July 1944. Anthony is buried at Bari War Cemetery, Puglia. Age 20.
 Brig William Anthony Sheil CBE DSO & Bar. Late RA (OB 15). Jerry Sheil was an Irishman,  the brother in law of Ronald MacDonell (see above) and a Horse Gunner.  He was born outside Dublin and left Beaumont in 1915 and served in the Great War, coming through relatively unscathed. He came back to peace-time soldiering, got married and enjoyed his passion for horses. He was considered a fine sportsman and difficult to keep up with when hounds were running, especially when out with the Beaufort his favourite pack. In the Thirties, he commanded "F" (Sphinx) Battery at St John's Wood carrying out ceremonial duties at the same time as Bertie de Klee (OB) was commanding The Horse Guards. He was responsible for the Gun Salute for the coronation of King George V1. Jerry then decided to retire and went to assist his aunt in Ireland running the Confey Stud in Co Dublin. The Confey was one of the legendary breeding centres in Ireland. It was owned and managed by James Maher, a more than useful amateur jockey in his day. Maher breed two Grand National winners and schooled a third. On the flat, he produced "Shanghai" Morriss's (OB) Manna to win the Derby and another winner of the 2000 Guineas and the St Leger. When James died in 1935, his wife took over, with the prospect that Jerry would gather the reins in due course, but war intervened.  
 Recalled to the Colours, he was lucky to get out at Dunkirk, after being surrounded, he had to sneak his men through the enemy lines to the beaches. He then spent his service with the re-constituted 51St Highland Division being given command of 128 Field Regiment and was deployed to the Western desert. He was awarded the first of his DSOs at El Alamein in 1942, when he directed the guns from a forward position whilst under fire. A second one was awarded for a similar action during the invasion of Sicily less than a year later. With the conflict drawing to a close, he was appointed Commander Royal Artillery for the Division that had been at the thick of it from Alamein to Italy and through North West Europe; he received a CBE for his unstinting service in March '45.
 According to the newspapers, Jerry had been out on a recce in a jeep with his driver but the man was very tired, so he had taken over and they struck a mine on a track and he was killed on the 29th April. Back in Ireland, with Jerry gone, the Confey Stud was sold and the last of the Maher horses dispersed. Jerry was buried at Reichswald Forest Cemetery.  The Barracks at Verden, initially the home of the 51St Division and later the 1st Armoured Division was named after him. His widow donated a home in Glasgow for disabled Gunners in his memory.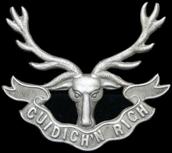 2Lt Ryan James Stalker MC Seaforth Highlanders (OB 39). Son of Lt Colonel Ryan Stalker of Melton Mowbray. He was commissioned in the Seaforth Highlanders and posted to the 2nd Bn. He went to the Middle East within 152 Bde as part of the 51st Highland Division (see Sheil above). In June 1942 the 51st Highland Division moved by train to a variety of ports, and embarked for an unknown destination. They moved around Africa leaving Durban on the 16th July and disembarked on 14th August 1942 at the entrance to the Suez Canal at Port Tewfik. In late August the Division moved into the Nile delta through Khatatba. Here they took up positions to defend the western approaches to Cairo with 152 Brigade on the Mena-Cairo road.  At this time the enemy were no more than 50 miles west in the area of El Alamein and to its south. They did not have long to wait - Rommel commenced his attack on the night of 30th August. The 8th Army weathered the storm and by 7th September the Battle for Alam Halfa, Rommel's main objective, was over. The 51st Highland Division has not been directly involved with the enemy attack and done little other than take part of the western edge of the minefield.
The initiative, and the decision when and how to counter attack, was with Montgomery and this he did at El Alamein. During the initial stage of the action the 2nd Seaforth had been the Corps Reserve. However on 24th Oct they were given back to the division and were pushed forward through 1st Black Watch to form a bridgehead to launch 2nd Armoured Brigade. This they did resolutely and with serious losses for 36 hours. On the 30th October, 152 Brigade was attached to the New Zealand Division to make a punch into the German line, which would then be exploited by armour. The operation was called "Supercharge". The plan was for the two brigades to advance on a 4000 yard frontage, 4000 yards into the enemy south of the Australian Division. In the early hours of 2nd November the attack was launched. The attack went according to plan and all objectives were taken by 0600 hrs. The enemy counter attack later on 2nd November was repulsed. 152 Brigade attacked again and by the 3rd November the enemy were withdrawing. Ryan was wounded in the closing part of the battle and died shortly afterwards 2 November 1942. He was posthumously awarded his MC. He is buried at the El Alamein War Cemetery. Age 22.
Lt Victor Whittington- Steiner Glider Pilot Regiment (OB 37). To Pembroke Cambridge then Sandhurst and Commissioned Dec 1940 in the Intelligence Corps. He then transferred to the 22nd Dragoons before volunteering as a Glider Pilot. Churchill had been so impressed by the use of gliders by the Germans during their initial attack on the Belgian fortresses in May 1940 that he directed that airborne forces be given priority. Volunteers for the new parachute regiments were called for and others that wished to train as pilots. Having been selected, Victor first qualified on light aircraft before learning to fly and land safely the unwieldy troop carriers. In May 1943, he was part of the Independent Glider Squadron based around Tunis preparing for the invasion of Sicily. Following on behind the pathfinders of the Special Raiding Squadron, the 1st Airborne Division had been given the task of capturing and holding the important Ponte Grande Bridge behind the beach head. Over 400 gliders were built and prepared for the operation and they were to be towed to the release points by American pilots with their C-47 Dakotas.
The conditions on the 9 July could not have been much worse as a gale had been blowing most of the day and it continued into the night. Nevertheless, the gliders with their tug planes took off on time. In front of them lay a 450 mile flight at an altitude of about 100 feet above the sea and in such conditions the glider pilots had a job to keep their craft on station behind the planes. Worse was to come as approaching the coast the Italians put up a huge artillery barrage assisted by searchlights. In the words of General Sir John Hackett; "It was a disaster, the American tug pilots with virtually no protection in their Dakotas and with little or no battle experience were panic-stricken. This was their first experience of flak and they cast off the gliders over the sea at night in a high wind and too far out for them to make landfall". Over 300 of the gliders, the pilots and men of the airborne forces were lost on that fateful night; amongst them was Victor Whittington Steiner. He is commemorated on the Cassino Memorial.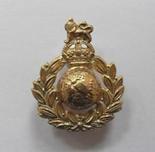 Capt John Edward Stiebel Royal Marines (OB 38).The son of Major Charles Stiebel MC and the husband of Edith.  His grandfather was German born but moved to Manchester to become a respected member of the Jewish community. Edward's father committed the heinous offence of marrying a gentile and was sent off to Singapore. At the start of WW1, he returned to be accused of adultery, a divorce and a commission in the Lancashire Fusiliers and was awarded an MC for a raid in which he killed six and took a couple of prisoners. After the War, he married a French Catholic, prospered and died in 1941 without a mention in the Jewish Chronicle.
Their son Edward left Beaumont in 1938 and it is worth reflecting on the number of boys of Jewish ancestry that came to the school. Beaumont had a reputation for having right wing and fascist sympathises but it never ran to any form of anti-Semitism. The boys seemed to be treated no differently than any others which may be due to the international flavour of the place. Edward joined the Royal Marines and was part of the commando back up to the main Canadian assault force for Dieppe in August. They held their landing rehearsals at Lulworth Cove on land owned by the Weld family, it might have given them a feel for the likely terrain but it did not prepare them for the German welcoming party. All those troops landing in the port area took severe casualties. For Stiebel and the remainder of 40 Commando it had been a debacle with so many lives sacrificed and with no tangible results.  In July 1943 Edward Stiebel was hoping for better fortune with the commandos after the Dieppe disaster with the invasion of Sicily. He was now a captain on board the converted troop carrier HMS Emma  originally a Dutch luxury liner; they had renamed the mess decks Upper Ritz, Lower Ritz, Carlton, Berkeley and the Savoy.  They were anchored in Augusta Harbour having also arrived from Malta and were waiting to sail after dark for a night landing behind the enemy lines. A bombing raid came in and the Emma was hit by fragmentation bombs which set off the Commandos' stock of grenades. There were over one hundred casualties and fifteen killed including Edward. The dead were sewn into their hammocks and buried at sea. Edward is commemorated on the Chatham Naval Memorial. Age 22.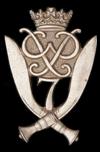 Lt Athelstan Claude Edward Stourton 7th Ghurkha Rifles (OB 25). The youngest son of Everard  Stourton (OB 79) of Marcus Angus. A Gt Grandson of the 13th Baron, he went out to Bengal as a tea planter but on the outbreak of war was commissioned into the 7th and was posted to a hastily raised 3rd Battalion to fight a Japanese army which invaded Burma. On 11 Dec 1941, only days after Japan's declaration of war against Britain, Japanese aircraft struck airfields at Tavoy, south of Rangoon. On the next day, small units of Japanese troops infiltrated into Burmese borders and engaged in skirmishes against British and Burmese troops. Under the banner of liberating Burma from western imperialism, the Japanese 15th Army of the Southern Expeditionary Army marched across the border in force from Siam. In Jan and Feb 1942, the Indian 17th Division fought a campaign to slow the Japanese advance near the Sittang River. The Japanese 55th Division attacked from Rahaeng, Siam across the Kawkareik Pass on 22 Jan 1942, and over the next nine days pushed the British troops to the Sittang Bridge, where they were enveloped and crushed. "The Allied defence was a disaster", said military historian Nathan Prefer. "Two understrength Japanese infantry divisions, the 33d and 55th, enjoyed victory after victory over Indian, British, and Burmese troops who were undertrained, inadequately prepared for jungle warfare, and completely dependent upon motor transport for all supply." Athelstan was among the casualties, KIA 11 February 1942. He is commemorated on the Rangoon Memorial. Age 34.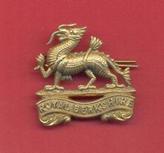 2Lt David Patrick Sulman Royal Berkshire Regiment (OB 41). The son of Herbert Sulman . He left school for Oxford but was commissioned in 1942 and joined the 5th Battalion. On his first training Exercise he was killed when his party were led into a minefield. 14 October 1942. David is buried at Gerrards Cross Church Cemetery. Age 19.
Lt John Anthony Swann Irish Guards (OB 41). The son of Harold Swann, he was commissioned on leaving school and posted to the 2nd Battalion which had been reorganised as an armoured regiment as part of the Guards Armoured Division. They took part in the invasion of Normandy concentrating near Bayeux in July and taking part in the breakout south of Caen and reaching the R Somme at the end of August. On 2 September they were on the outskirts of Brussels and the liberation of the city began. John was killed that day and is buried at Lille Southern Cemetery. Age 21.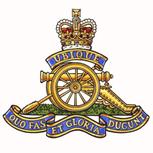 2Lt Denis Michael Sweetman RA (OB 37). The youngest son of James Sweetman of Donnybrook, Dublin. His elder brother Gerard (OB 25) became the Irish Finance Minister '54-'57. Denis had passed into Woolwich on leaving school in '37. For so slight a person, he had been a formidable captain of boxing taking most of his bouts on a knockout; feats which he continued in the Army.  At Woolwich, he had won the Tombs Memorial prize, as the best Gunner cadet of his year. Twelve months later, he was in France with the 4th Battery of 2nd Anti-Aircraft Regiment near Boulogne. With France falling, the Battery was ordered to Dunkirk. Having got his men safely away during the evacuation, he went back to disable the guns, it was while he was carrying out this task that the position was attacked and Denis was killed 24 May 1940.He is commemorated on the Dunkirk Memorial. Age 20. The Memorial is on the Esplanade George Cavrois named for a WW1 veteran and an OB.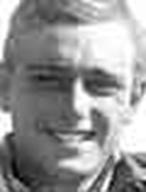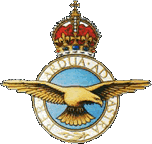 Sqn-Ldr John Stuart Taylor DFC & Bar RAFVR (OB 36). The son of the Rev Percy Taylor of St Olaves, Suffolk. John went to Sidney Sussex, Cambridge on leaving school.  He joined the RAFVR and was first posted to 145 Sqn as a Flying Officer when the unit transferred to the Western Desert and became operational as the first spitfire squadron in theatre in June 1942. Operations began just in time to take part in the defence against Rommel's last offensive, the campaign that ended at El Alamein and the Egyptian border. The squadron flew a mix of fighter patrols and bomber escort sorties between then and the end of the campaign in North Africa. John was promoted Flight Commander after his first victory in early July and awarded a DFC in March 1943 for the two victories and two shared at the end of 1942 but during the early part of '43 he claimed a further five. On 20 March he was posted to command 601 (County of London) Squadron known as the Millionaires for their well-heeled officers and disregard for discipline and dress. Having helped to complete the rout of Rommel's forces the Squadron moved to Malta for the invasion of Sicily. John received a Bar to his DFC in June, the Citation reading as follows:-
"Acting Squadron Leader John Stuart TAYLOR,D.F.C. (60090), Royal Air Force Volunteer Reserve, No. 601 Squadron.
This officer's high qualities of leadership and efficiency have contributed materially to the high standard of operational efficiency of the squadron he commands. He has at all times displayed the greatest keenness to engage the enemy and has destroyed 11 enemy aircraft."
On 12 July, he led ten spitfires to intercept eight JU 87s over Augusta and was seen to shoot one down but his aircraft was hit by return fire. He made an initial attempted to bale out but when this failed he headed for Pachino to force land. He crashed south of Syracuse and was killed. He is buried in the Syracuse War Cemetery, Sicily. Age 23.
In only a year of active fighting, John gained the title of "Ace" with 15 kills and 11 damaged aircraft to his credit. It is little appreciated how difficult it was to shoot down another aircraft in aerial combat; the speed of engagement, the split second timing and the accuracy involved meant that the majority of pilots might have only one claim recognised. 5 kills warranted the title of "Ace" and Taylor's tally was the equivalent of other great airmen such as Douglas Bader.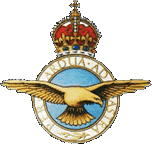 Plt Off Patrick Charles Daniel Thornton RAFVR (OB 38). From South Africa. The son of Frank Thornton of Western Province, Patrick joined the RAFVR on leaving school. His first posting was to 250 Sqn which was reformed at Aqir, 1 April 1941, and by the end of the month had received enough Tomahawk fighters to become operational. At first the squadron was used to fly defensive patrols over Palestine, but in May 1941 a detachment began to fly offensive sweeps over Syria, and in June the squadron moved to North Africa to take part in the fighting in the Western Desert. It was during action 3 November 1941 that Patrick's aircraft was hit and came down at sea off Bardia and he was killed. He is commemorated on the Alamein Memorial. Age 20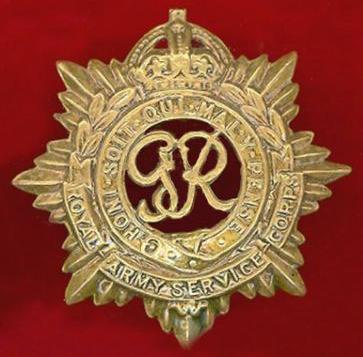 Pte Robert Frederick Throckmorton RASC (OB 37). Son of Captain Herbert Throckmorton RN heir to 11th Bt. The name of Throckmorton is associated with the plot of 1583 instigated by Francis against Elizabeth 1 and the family was also involved in the Gunpowder plot. Before the Second War, three brothers were at Beaumont; the eldest Nicholas served though the war with the KOYLI but died before he succeeded to the baronetcy, Anthony became a priest but eventually left to marry and live happily in the United States but without an heir the title is dormant. The youngest was Robert known as Bobbie. In any other circumstance he would never have been a soldier, a cheery and amusing companion but no gladiator. However at nineteen, he joined up as a driver in the RASC and with less than a month's training he was deployed to Lille. After heavy and constant bombardment his Regiment pulled back to Dunkirk for evacuation, where he waited two days on the beach for a ship. Bobbie was about to board a destroyer when she was bombed and sank at her moorings. He was then transferred to the paddle-steamer Princess Charlotte where he helped with the wounded but during the crossing, they too were attacked and he was thrown into the water by  bomb blast. The survivors were picked up by another passing ship – The Crested Eagle but as luck would have it, this was hit by incendiaries and Bobbie was badly burnt and back in the waters of the Channel once more. After half an hour, he and his other companions were rescued by a destroyer and taken to Margate. His wounds were too severe and he died shortly afterwards. It is hard to think of a worse series of personal mishaps in an operation where luck played such an important role. He is buried at St Benet's Beccles R C Churchyard.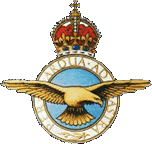 F/O Emrys Aloysius Joseph Williams RAFVR (OB 36). The youngest of six sons at Beaumont: his father was a barrister. He joined the RAFVR and at the outbreak of war was posted to 131 Squadron  at Ouston on 30 June 1941 flying spitfires.  The Squadron became operational in September, performing defensive duties from Atcham. In February 1942 the squadron moved to Wales, and flew defensive patrols over convoys in the Irish Sea. In May the squadron moved to southern England, and began offensive operations for the first time, taking part in sweeps across France.  While the Squadron was operating from Thorney Island, Emrys was involved in mid- air collision and was killed 11 November 1942. He is buried at Chichester Cemetery. Age 23.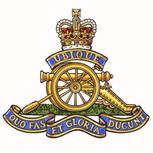 Lt John Alexander Daniel Williams RA (OB 36). The youngest son of Daniel Williams of Tullamore the Irish whiskey distiller. On leaving school, he graduated from University College Dublin before joining the family firm. He was commissioned into the RA and posted to 83 Field Regiment but later volunteered for parachute training in preparation for the Normandy invasion.  On 18 March 1944 together with other trainees he took part in a Battalion jump from Dakotas over southern England. His chute became caught in the tail wheel as the static line did not release and for over an hour the plane flew round and round with Daniel spinning in the slip stream. Eventually, with a motor launch close at hand, the aircraft flew at wave top height over Studland Bay, and the static line was severed. Daniel was already dead when rescued from the water. He is buried at Durrow Cemetery ,Co Offally. Age 24.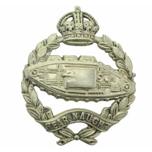 Lt Geoffrey William Wood RTR (OB 30).The son of John Charles Wood and husband of Margaret. Geoffrey was commissioned in February 1940 and joined 50th RTR. This Bn was formed in 1938 from 6th Bn. The Gloucestershire Regiment at the same time as a duplicate battalion to 44th RTR. When war was declared on 3rd September 1939 50th RTR was in Bristol, attached to 23rd Army Tank Brigade at the time. When the 8th Armoured Division was formed, in November 1940, it became part 23rd Armoured Brigade and then moved to the Middle East in July 1942 and went straight into action taking part in the Second Battle of Ruweisat Ridge in the First Battle of El Alamein. The regiments failed to locate the lanes cleared by the leading units through the Axis minefields and were virtually annihilated by German anti-tank fire while trying to find the lanes. The brigade mustered 122 Valentines and 18 Matildas for this attack, but at day's end had lost a total of 116 of those tanks. More importantly 44% of its tank crews had been killed or wounded in the days fighting. However Geoffrey survived and after the Bn was re-enforced took part in the Second Battle of El Alamein in October supporting the 51st Highland Division. 4 days into the fighting and it was written: "The desert was quivering with heat. The gun detachments and the platoons squatted in their pits and trenches, the sweat running in rivers down their dust-caked faces. There was a terrible stench. The flies swarmed in black clouds upon the dead bodies and excreta and tormented the wounded. The place was strewn with burning tanks and carriers, wrecked guns and vehicles, and over all drifted the smoke and the dust from bursting high explosives and from the blasts of guns" Among the casualties was Geoffrey KIA 27 October 1942. He is buried at the El Alamein cemetery. Age 30.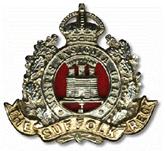 Capt Michael John James Yonge Suffolk Regiment (OB 38). Elder son of Major Gustavus Yonge and Grandson of Sir Harold Boulton Bt. The Second Battalion was initially occupied in the rigorous life of guarding the North West Frontier but later Joined the Indian 5th Infantry Division. At the end of 1943 the division was taking part in the Burma Campaign. It was facing the Japanese 55th Division on the coastal flank of the Arakan front. The credit for the defeat of this Japanese force must go to the Indian 5th Division which was the first decisive victory against the Japanese since they had invaded Burma two years previously. From the victory in the Arakan sector the Division was air-lifted to the central front to support IV Corps whose land victory at Kohima and Imphal in which the Division played an important part, proved to be the turning-point of the Burma Campaign.
 In 1944 the Japanese had sought to disrupt Allied attacks into Burma by launching an attack against Imphal. The Corps was surrounded by Japanese forces but eventually defeated their attackers. Supplies and reinforcements were flown in to help the besieged troops, while casualties and non-combatants were flown out. The Suffolks were engaged in bitter fighting to clear Japanese fortified positions. One named 'Isaac' was extremely strong but fell to the Battalion after three days. The siege was to end on 22 June, but Michael was KIA on the 7 June 1944 and is buried at Imphal War Cemetery.
CASUALTY BREAKDOWN
Navy, Royal Marines: 5
Merchant Navy:2
Army: 50
RAF, RAFVR, RAFaux: 26
RCAF:1
USAF:2    US Marines: 1    US Special Forces:1
French Army:1
French Resistance: 2
ARP:1  AMGOT:1   Test Pilot: 1
WAR HONOURS

George Medal
The GM was instituted on 24 September 1940 by King George VI. The medal is granted in recognition of "acts of great bravery".It is primarily a civilian award, but it may be awarded to military personnel for gallant conduct that is not in the face of the enemy.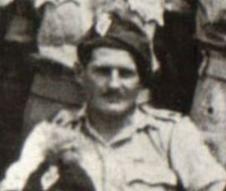 Capt. John Kelly Cantopher London Irish Rifles (OB 34).
Capt of The school, Rugby, Cricket, also in the boxing team and Prefect of The Sodality. On Leaving John went up to St John's Cambridge for Economics. Prior to the war he had joined the territorials; The London Irish Rifles. In 1939 on mobilisation the 1st Battalion was on Home Defence duties in Kent. On 27th March 1940 an isolated Junker 88 piloted by Unteroffizier Fritz Ruhlandt skilfully landed on the Graveney Marshes near Whitstable and close to the Sportsman Inn near the sea wall having been 'shot up' by fighters.
Ruhlandt, despite being wounded, moved his crew away from their plane. The London Irish were quickly on the scene led by Capt Cantopher and expected an instant surrender however; the crew opened fire with two machine guns and a submachine gun  to which the LI returned fire.
As the London Irish crawled nearer they saw a single white flag implying a surrender and advanced closer to apprehend the crew. A skirmish broke out wounding two of the Germans and they were captured. While being marched away, Cantopher who spoke German, heard a crew member say at least the time bomb had been set. He ran back to the plane, located the bomb and threw it into a dyke just before it exploded. The aircraft was taken to Farnborough for examination and was found to be equipped with a new and very accurate type of bombsight unknown to British experts at the time. For an act of considerable bravery John was awarded the GM for saving the aircraft and capturing the crew.
The London Irish had engaged in the only fighting encounter between German and British forces on British mainland soil of the war. The previous such action had been in 1797.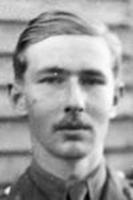 Major Michael Arthur Dennis Clinton RE (OB 36)

He left Beaumont a couple of years after John Cantopher and like him read economics though in Michael's case at London. He joined the Sappers in 1939 and volunteered for bomb disposal and was posted to Colchester. During his time there, he was called out to Romford to deal with a 250 kg bomb, because of damage, the fuse could not be removed, nor could it be blown on site. Michael decided to lift the bomb and have it taken away for disposal on a lorry, but during the lowering operation the fuse started to tick. Michael had no idea how much time they had, he cleared the area, and then drove the lorry himself to a place of safety and escaped before the weapon exploded. Dealing with another 250kg bomb, he discovered that there were two fuses with new anti-handling devices. He felt it was vital to extract these for research; working under the bomb at night with a torch and a stethoscope and disregarding all precautions he retrieved the fuses and this with the possibility that there was a booby trap beneath them. The General commanding, commented that Michael had accepted the risk of certain death with sustained courage and complete disregard for his own safety. For these acts he was awarded the George Medal.
On other occasions he had to deal with Butterfly bombs, an early form of scatter weapon. At Sisted, there were some twenty above the ground and some buried and fitted with anti-handling devices. All had to be dealt with individually by attaching and pulling a string to explode them. He had a similar situation at West Thurrock and at the Thames Haven oil refinery. These had clockwork fuses allowing for up to thirty minutes before they detonated. He found some under the oil pipes which had to be lifted before he could deal with them.  Michael Clinton was awarded a Bar to his George Medal for his heroism; he is one of only two officers to hold such a distinction. After the War the Hon Michael Clinton GM was a member of the Hong Kong Legislative Council.

   Order of the British Empire CBE 4,  OBE 15,  MBE 15,  BEM 1.

    Distinguished Service Order. Bar 1, DSO 8.

    Distinguished Service Cross. Bar 1,  DSC 4,

    Distinguished Service Medal. DSM 1,

    Distinguished Flying Cross. Bar 2, DFC 14.

    Legion d'Honneur. Chevalier 4.

    Order of the Orange Nassau. GC 1, Officer 1.

  Distinguished Service Cross (USA) DSC 1.
__________________________________