SOME OBs of NOTE, INTEREST and NOTERIETY
These are listed under:-
WRITERS, AUTHORS, POETS & JOURNALISTS
Many individuals would qualify under several headings but are listed under what seemed the most appropriate.
ACADEMICS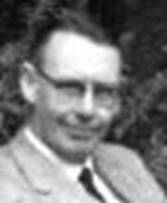 ALLOTT, Prof. Kenneth (26). He was an Anglo-Irish poet, academic and authority on Matthew Arnold. Born in Glamorgan, Hh earned a First at Durham University, followed by post-graduate research at Oxford. He was the author of a biography of Jules Verne and two collections of poems, a critical edition of William Habbington's poems, and a play adapted from EM Forster's novel A Room with a View. He held positions at Liverpool University from 1948 until his death in 1973, at which time he was the Kenneth Muir Professor of English.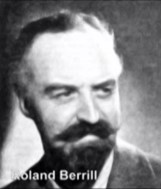 BERRILL Roland (13). Born in Australia. To Balliol Oxford for Law. Qualified Barrister but never practised and lived on his private income. WWI Captain RFA then RFC. Published War Poems. In 1946 he founded MENSA the society for intellectually gifted people. RIP 1962.
BURGESS, Prof, Nicholas (55). Defence Adviser in Entomology and Senior lecturer at The Royal Army Medical College London. Professor of Preventative Medicine at The Uniformed Services University of Health Sciences, Washington USA. Hon Senior Lecturer at Imperial College, Science, Technology and Science University of London.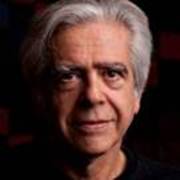 BON de SOUZA, Prof. Ronald (50). Born Switzerland. BA, New College Oxford. PhD, Princeton University. Emeritus Professor at the Department of Philosophy of the University of Toronto which he joined in 1966. He is best known for his work in Philosophy of emotions and has also made contributions to Philosophy of mind and of Biology. He has contributed to and is frequently cited in the Stanford Encyclopedia of Philosophy. Fellow of the Royal Society of Canada 2005.
CUTLER, Prof. Horace "Hank" (49). Natural product research chemist. Son of Sir Horace Walter Cutler. To Trinity Dublin, Columbia Univ. and Univ. of Maryland. On various research teams till appointed Plant Physiologist US Dept. of Agriculture. Senior Research Prof. Mercer Univ. College of pharmacy and Health science. World expert on Biological active natural products from fungi and plants. He published many books, scientific papers and made presentations throughout the world. 1989 US Chemist of the Year and many other international awards. RIP 2011.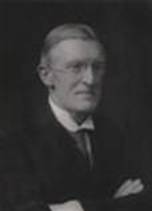 GARDNER, Prof. John Garratt. (86).To Caius Cambridge and Italy. World authority on Italian Literature and poetry particularly Dante. Professor at both London and Manchester Universities. Author. British Academy Serena Medallist 1922. Grand officer of the Crown of Italy.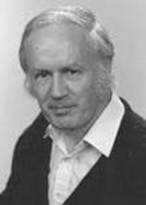 LEGGETT, Pof. Sir Anthony (55) Scholarship in Classics to Balliol double 1st in Mods and Greats, scholarship in Physics to Merton 1st and Fellowship. To Univ.of Illinois Research Scientist. Awards include 2003 Nobel Prize for Physics, Wolf Foundation Prize for Research, Fellow of the Royal Society and American and Russian Societies. 2004 KBE.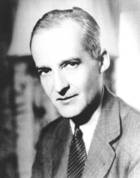 LELIOR-AGUIRRE, Prof. Luis (20) born Paris to Buenos Aires University for Medicine then Chemistry. Further studies at Cambridge and USA. Numerous prizes and awards including 1970 Nobel Prize for Chemistry. Described as "the true monk of science". The Funducion Istituto Lelior is named in his Honour. Pope Francis was one of his students.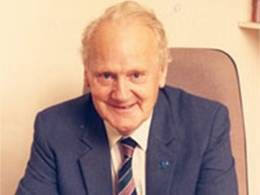 MARR, Prof. John Ralston (45). He is a British Indologist, writer and a former member of faculty at the School of Oriental and African Languages, London. He is known as a scholar of Carnatic music and Tamil literature and is the author of several publications. His book, An introduction to Colloquial Tamil is a prescribed text for post graduate studies in Tamil language at the School of Oriental and African Languages. He is a founder trustee of the Bharatiya Vidya Bhavan, UK and a recipient of the 2011 Kural Peedam Award of the Central Institute of Classical Tamil. The Government of India awarded him one of its highest civilian honour of the Padma Shri in 2009, for his contributions to Education.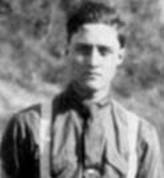 MEADE-TRAPAGA, Prof. Joaquin (11). Born in Mexico of Irish Spanish origins. Studied in Texas then Architecture and law at Oxford but served as a Lt in The Inns of Court Yeomanry in WW1. Post War, archaeology in Spain. To Mexico, Professor at San Luis Potosi University. 1926 as Hon Cape & Sword in attendance at the enthronement of Pope Pius XI. 1938 He was tasked by the Government to explore the Huasteca Region and discovered the important sacred sites at Tamtoc and the pyramids and temples near the River Tamuin. 1949 he was elected to the exclusive Mexican Academy of History. Author of important works on native history. RIP 1971.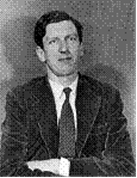 MERTON, Prof. Patrick Anthony (39). Son of Astronomer Gerald Merton. To Trinity Cambridge and St Thomas's. Staff Medical Research Council, Neurological Research Unit Queen's sq.1946-57. Lecturer and Professor Physiology Cambridge. Fellow of Trinity. Member of The Royal Society. Over a period of 35 years Merton oversaw a succession of elegant experiments, nearly all on human muscle, which elucidated the nervous mechanisms responsible for the control of movement, and the nature of muscle fatigue. M.A., M.B., B.Chir., M.D., FRS. RIP 2000.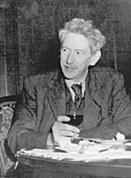 MURRAY, Prof. Patrick Desmond (13). Son of Sir Hubert Murray. Australian. To Sydney Univ. Honours in Botany & Embryology, then Magdalene Oxford. Worked with J S Huxley, Royal Society's Smithson Fellowship. Lecturer in Zoology Sydney then Rockeffeler Fellowship Freiburg and Cambridge. Published text book on Biology. Challis Prof Zoology at Sydney. Elected Australian Academy of Science. President Australian & New Zealand Association for the Advancement of Science. He moved to the University of New England as reader in zoology (later, research fellow) where he specialized in experimental embryology. RIP 1967.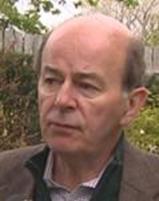 O'DEA, Prof. Shane Vincent (63).Professor of English and Public Orator at Memorial, has long been involved with preservation in Newfoundland. He has chaired the boards of Heritage Canada, the Nfld Heritage Foundation, the Nfld Historic Trust and the Nfld. Historical Society. Co-author of two books on Newfoundland buildings, he has published a number of articles and reviews in Dictionary of Canadian Biography, Macmillan Encyclopedia of Architects, Canadian Review of American Studies and Newfoundland Studies. In 1988 he was Memorial University's first Distinguished Teacher and Canadian Professor of the Year. In 2002 he was made a Teaching Fellow and in 2005 was appointed to the Order of Newfoundland and Labrador. Member of the Order of Canada.
OKELL Prof. John OBE (52). After Beaumont He went up to Queen's Oxford and graduated with a degree in Literae Humaniores. In 1959 he joined SOAS as a trainee lecturer. He attended courses in linguistics and phonetics and was taught Burmese by Dr Hla Pe. After his first visit to Burma on study leave in 1960-61 he was appointed Lecturer and then Senior Lecturer in Burmese. During his SOAS career he taught undergraduates and postgraduates, intensive courses for the Foreign and Commonwealth Office (FCO), the British Council and other organizations, and taught several times at the South East Asia Summer Institute at universities in the USA. He retired from SOAS in 1999 and since then has taught in Burma and Thailand. He continued to contribute to teaching for SOAS and the FCO. He has published articles on Burmese grammar, literature, music and dialects. His main contribution has been in the field of language teaching, as the author of three language courses and two reference works on Burmese grammar. Among other activities, he has worked as advisor on romanization for the Library of Congress, as language supervisor for the Burmese language programme of the BBC, and as evaluator for the Burmese language programmes of Voice of America and Radio Free Asia. He designed one of the earliest computer fonts for Burmese script and has been Chairman of the Britain-Burma Society since 1988.He was awarded the Tuttle Grand Prize for one of his language courses, and was made an OBE in The Queen's Birthday Honours, June 2014, for "services to UK/Burma relations". RIP 2020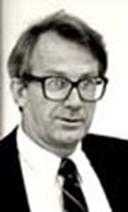 POUNCEY, Prof. Peter (55). Born in China. Joined the Jesuits, to Oxford University. Ultimately experienced a loss of faith. Ph.D. from Columbia University in 1969 he was appointed assistant professor of Greek and Latin in the Classics Department. In 1972, he took up the post of Dean at Columbia College. As Dean, he was a forceful proponent of admitting women to the College. In 1976, Pouncey resigned as Dean. He produced a number of notable works of scholarship, including the book The necessities of war: a study of Thucydides' pessimism which won the university's Lionel Trilling Award. 1984, President of Amerhurst College. Upon his retirement in 1994, he returned to Columbia. His novel Rules for Old Men Waiting won the McKitterick Prize and was nominated for the Commonwealth Writers Prize 2006.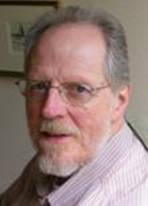 ROUSSEAU, Prof. Philip (57. Born Ceylon. Joined Jesuits. B.A. in Modern History (1962-1965) at Campion Hall, Oxford, D.Phil. in the History Faculty (1968-1972), Lecturer in History at the University of Auckland, New Zealand. Visiting Professor, University of California, Berkeley (1985); Honorary Research Fellow, University of Exeter, England (1990); Member, Institute for Advanced Study, Princeton (1990); Visiting Scholar, Wolfson College, Oxford (1995); Bye Fellow, Robinson College, Cambridge (1996). 2001, Professor of Early Christian Studies at The Catholic University of America in Washington, DC. Andrew W. Mellon Distinguished Professor. Author. RIP 2020.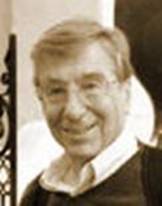 SCHWYZER, Prof. Hubert Rudolf (49). Born in Vienna, his family escaped the Anschluss 1938. National service RAF, Reading University where he graduated with a degree in philosophy in 1958. In 1959 to the USA, graduate study at the University of California at Berkeley. Doctorate in 1968. He taught philosophy at the University of Alberta, Canada 1963 to 1965, and then at UC Santa Barbara for 37 years from 1965 until his retirement in 2002. At UCSB he served three separate terms as Department Chair. Hubert's work centred on Kant and Wittgenstein and sought to examine and make accessible their insights into the nature of the relationship between thought and reality. He published many articles in the leading journals of our profession. His principle work, "The Unity of Understanding: A Study in Kantian Problems", was published in 1990. RIP 2006.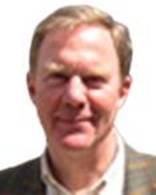 SYNNOTT, Prof Anthony Jasper (58). Elder brother of Sir Hilary (diplomat qv.) After brief time in the Royal Navy and the Jesuits, received a BSc (Econ) from the London School of Economics, an M.A. from the University of Western Ontario in London, Ontario, and his Ph.D. in Sociology from London University. Professor of Sociology, Concordia University. His publications include over 50 articles in various Canadian, British, American, German, and Dutch journals and four major books.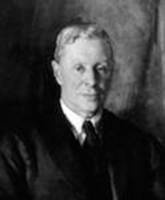 URQUHART, Prof. Francis Fortescue of Urquhart (86) was an English academic, the first Roman Catholic to act as a tutorial fellow in the University of Oxford since the 16th century. The son of David Urquhart diplomat and MP. To Balliol Oxford. He acquired the nickname "Sligger" as an undergraduate, around 1892. He was lecturer in history (from 1895) and Fellow (from 1896), at Balliol, later becoming Dean. He settled into a life as a "college man", spending much of his time entertaining students, whom he would also take on "reading parties" to his chalet at Chamonix in the vacation. Undergraduates who were in some way in his circle included Harold MacMillan, Evelyn Waugh, Cyril Connolly, Anthony Powell, Harold Nicholson, Quentin Hogg and many others. He is often taken as having influenced the fictional characters of Mr Samgrass in Waugh's Brideshead Revisited and, more closely, Sillery in Powell's "A Dance to the Music of Time" as well as a character of Walter Pater. Urquhart was also Clan Chief.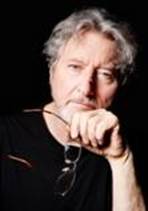 WIGAN, Prof. Marcus Ramsay (57). Hertford Oxford, Melbourne and Monash Australia. Emeritus Professor of Transport and Information Systems at Edinburgh Napier University and Visiting Professor at Imperial College London. He has published for over 45 years on the interactions between intellectual property, privacy, ethics, big data, identity and data integration in electronic road pricing and intelligent transport systems for both freight and passenger movements. A genuine multiple specialist in many fields, MA, DPhil(Oxon) (Nuclear Physics), MBA, MA(Asian Studies), MA(Musicology) (Monash); GradDip Legal Studies(IP Law), MA(International Relations), MA(Applied and Professional Ethics)(Melbourne); GradDipApplied Psychology(Organisational)(Victoria), and Fellow of further fields FICE(Civil Engineering); FACS(Computing), SMIEE(Electrical and electronic engineering); FAITPM(Management, traffic and transport) and an invited FInstP(Physics), While he has held Honorary Professorships in Infrastructure Engineering(Melbourne), Sustainable Society(Melbourne), ICT(Swinburne), Social Inquiry(Swinburne), Technology and Society(Wollonongong), Hon Fellow in eScholarhip(Melbourne) and currently in Musicology at the Conservatorium of Music (Melbourne). He has also held FIM International Motorcycle Racing Licences and competed in world championship rounds and the Isle of Man TT.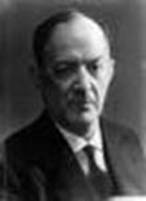 de ZULUETTA, Prof. Francis (93) to New College Oxford, Barrister . WW1 Capt. Worcestershire Regt. Reader Roman Law at All Souls. Regius Professor Civil Law 1919-48 writer and author. Fellow of Merton, New and All Souls Colleges. RIP 1958.
ARTS, ACTORS & MUSIC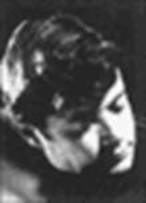 ALTWEGG, Rafaele (57). Cellist. He came from the Conservatorio St Cecilia, Rome where he was considered a child prodigy by Maestro Livio Boni. Concert diploma at 14. Studies at Beaumont were combined with lessons under Sir John Barbirolli. 1956 the Pablo Casals course in Zermatt under Prof Paul Grummer. Tonhalle orchestra and Quartet, Zurich Academy of Music and has performed around the world. Teaches at both Zurich and Basle Academies.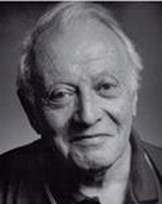 ANDERSON Vass (48). Actor. For over 40 years he worked in many notable productions in that time. Some of the films he has appeared in include ' Where Angels Fear to Tread ', 'Quartet' directed by Dustin Hoffman , 'Highway to Hell ( Eldorado ) ' with an all-star cast , 'Superman I and II ' and a film that has endured as one of the most popular movies of all time ' Star Wars - A New Hope" . TV shows include: ' Tales of the Unexpected ' 1979 , ' Shine on Harvey Moon ' 1982 , ' The Professionals ' 1983 ' The Tripods ' 1984 , ' Casualty ' 1987 , ' Inspector Morse ' 1988 , ' Agatha Christie: Poirot ' 1989 , ' Father Ted ' 1996 , ' The Bill ' 1998 , ' A Touch of Frost ' 2001 , ' New Tricks ' 2013 etc . RIP 2015.
BAGSHAWE, Joseph Richard (87). Artist, Studied RCA Kensington and Bruges. Founder of the Staithes Group. Marine painter in both oils and watercolours. Exhibited at the RA. Elected to RSBA. Works in the V&A. RIP 1909.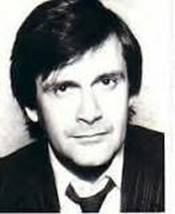 BATES, Ralph (58); actor born 1941, studied Trinity Dublin and Yale Drama School. Lead actor Hammer Horror Films 1970s. TV roles included Caligula, Poldark and Secret Army. Comedy as John in the sitcom "Dear John". RIP 1991.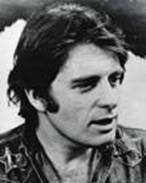 BLACKWELL, Christopher (45). Son of Middleton (Social qv.) Went on to Harrow. ADC to Governor of Jamaica. Founded Island Records. Responsible for the careers of many great recording artists of the modern era. 2001 Rock and Roll Hall of fame. In April 2009, the UK magazine Music Week named Blackwell the most influential figure in the last 50 years of the British music industry. He owns Goldeneye, Jamaica where Ian Fleming wrote the Bond Books.

de BOISGELIN, Henri Comte (07) From a titled Breton family since the Middle ages. He succeeded to the title following the death of his brother Alexander (08) KIA 1914. An art connoisseur he donated the important collection of his Great Uncle Louis de Clercq to the Louvre in 1967 consisting of Greek, Etruscan and Roman Antiquities among which marbles, terracotta, glasses and jewelry as well an important series of Greek and Roman bronzes. He also donated the de Clercq Venus circa 175 AD to the Paul Getty Museum in Los Angeles.
BROKENSHAW, Frank Tregarthen (29) Artist known as "Brock". Went to America and settled in Woodstock. Part of the "Woodstock Set". Best known for his nudes. Married well known potter Louise. Exhibited leading galleries. Biography: "The Man and His Work" by Daniel Cusick. Work in both public and private collections. RIP 2004.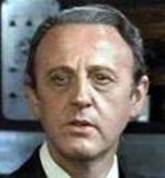 BURDEN, Hugh (32); born 1913 Ceylon, Actor studied at RADA (Gold Medal) WW2 Hampshire Regiment in India. Invalided out and made memorable War films. He appeared on TV, the West End Stage and was often heard on Radio. A fluent French speaker and accomplished pianist. RIP 1985.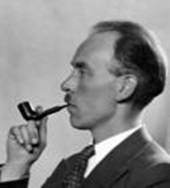 CLARIN, Pierre-Eugene (08). Artist. Born Cambrai, to Ecole Des Beaux-Arts Paris. WW1 Lt 12th Cuirassiers and Air Force, numerous decorations. After the war studied under Serusier and was Gauguin's last pupil. Distinguished artist and illustrator. WW2 Resistance leader in NW France. RIP 1980.
CLARKE, Barclay Liddon (83). Served in the Wiltshire Yeomanry for the Boer War. WW1 Captain Canadian Infantry MID. Post war Professor of Painting at the Ecole Superiieure de Beaux-Arts de Paris which is the primary Art School of France.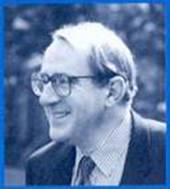 DANBY, Nicholas (52). Organist. To Royal College of Music, leading Conservatoire Organist of the second half 20th century. RIP 1997 European Organ Scholarship Trust in his memory.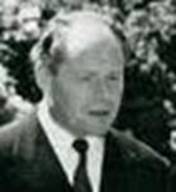 DARNBOROUGH, Anthony (31) son of William who "broke the Bank at Monte Carlo". Captain British under 18 Golf Team. Gossip Columnist Daily Mail. WW2 RA W Desert and Greece MC. Notable British film director of the Fifties.
FITZGERALD Gerald Milnes (95) Son of Sir Gerald and the Hon Amelia. Nephew Earl of Crew. To Trinity Cambridge, Lincoln's Inn, Barrister. Fellow Society of Antiquaries. WW1 Capt. City of London Yeomanry. Archaeologist in the Middle East. Credited with various finds. Author of several books on the region.
GRACEY, Lionel Godfrey (45) To Jesus Camb. and Harvard for medicine. Distinguished Surgeon at the Royal Free Hospital and an author. On retirement studied Divinity at Maryvale and became a leading expert and lecturer on Religious art.
GREEN, Major Henry "Barty" (93). Son of the Hon Judge Green. To Sandhurst commd. Scottish Rifles. Boer War DSO for rescuing his school friend and brother officer Arthur Wood (93) son of the Field Marshal at Spion Cop. Left the Army for operatic roles (tenor) and music hall with Arthur Wood. A possible source of the song "Two Little Boys" 1902. WW1 African campaign Wounded and MID. 1929 OBE designed the Nyasaland Leopard postage stamps. Artist, sculptor and concert tenor.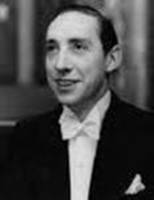 HALE MONROE, Robert (20), from a family of actors, went on the stage as Sonnie Hale.
Acclaimed theatre and revue artist, film director and screen writer. Married to actresses Evelyn Laye and then Jessie Mathews. RIP 1959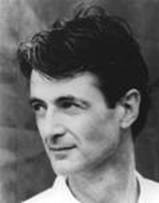 HAMMILL, Peter (66). Musician. To Manchester Univ. Singer song writer progressive rock band Van der Graf Generator. Hammill's voice is a very distinctive element of his music. He sings in an emotional, often even dramatic way. His lyrics are another distinctive feature of his work. He has visited a number of recurring themes including love and human relationships, ageing and death, human folly, self-awareness and introspection, politics, and religion. His lyrics often include scientific, literary or historical references. He has written opera: "The House of Usher". He has produced over 30 albums.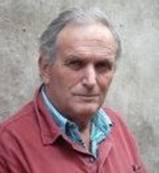 HARAN, Tom (62). To Trinity Dublin and Central St Martin's. One-time co-editor "The Dublin Magazine". Artist and portrait sculptor. Works are in both private and public collections. R I P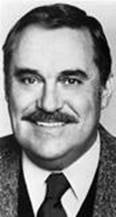 HEWETT, Christopher (37).Actor. WW2 RAFVR, went on the stage. West End Debut 1943 then Broadway with Musicals of the day. Acted and directed both theatre and films. In later life found fame in Hollywood as "Mr Belvedere" in ABC Sitcom. RIP 2001.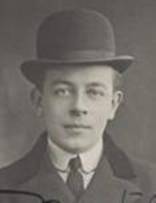 HICKS, Stanley (90). Actor. Brother of the actor Sir Seymour Hicks. Followed him to the stage under the name of Stanley Brett. First appearance was a tour of Lord and Lady Algy in 1899. In 1902 he appeared with his brother and sister in law Ellaline Terriss in Bluebell in Fairyland and in Quality Street at the Vaudeville Theatre, London. In 1903 he appeared in The Cherry Girl, and in 1904 he played Higham Montague in The Catch of the Season. He then went on to succeed his brother in many other productions. In 1909 he appeared at the London Empire in the revue Come Inside. During 1910 music hall sketches. In 1911 he played Blind in Nightbirds. In 1912 he toured with The Gay Gordons and also played Gaston Bocard in The Glad Eye, as well as A Girl in Possession at the London Pavilion. In 1914 he toured with Fred Karno in Flats and Full Inside at the Coliseum. In 1915 he toured with Always Tell Your Wife. He married Comedy Actress Maie Ash 1909 but divorced 1913 (Her misconduct). RIP 1923.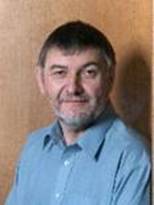 HOLMAN, Prof Peter Kenneth (65). Musician. To King's College, London with Thurston Dart, and founded the pioneering early music group Ars Nova while a student. He is now director of The Parley of Instruments and the choir Psalmody, musical director of Opera Restor'd and musical director of Leeds Baroque Orchestra. He has taught at many conservatories, universities in Britain, Europe and the USA, and is now Professor of Historical Musicololgy at Leeds University. He is a regular broadcaster on BBC Radio 3, and spends much of his time in writing and research. He is the author of the prize-winning book Four and Twenty Fiddlers: The Violin at the English Court 1540-1690 (Oxford, 1993), a much-praised study of Purcell's music (Oxford, 1994), and a book in the Cambridge Music Handbook series on Dowland's Lachrimae (Cambridge, 1999). MBE.
KENNEDY, Sydney Ernest (69), collected European works of art as well as Chinese porcelain. He was a senior partner in the family firm of Sydney Kennedy & Co., one of the largest dealers in the foreign railway market and, at his death, was a senior trustee of the London Stock Exchange, having been elected a trustee in 1900. He lived at 146 Gloucester Terrace, Hyde Park and at his death at Upper Brooke Street. Kennedy's collection of Chinese porcelains was described as being 'innovative', it including illustrations, some in colour, for the first time. Although consisting largely of late Ming and Kangxi period wares, the collection was considered very significant at the time, some having been acquired form earlier notable collectors, such as Trapnell, Stuart, Grandidier, Huth and Revelstoke. Kennedy's label is recognised by a dolphin & SEK monogram on paper.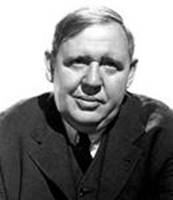 LAUGHTON, Charles (11). Actor. To Stonyhurst. WW1 with Huntingdon Cyclists Bn. Gassed. 1925 RADA then West End. 1931 New York debut. 1933 Film career - Oscar and two other nominations. 1950 US citizen. RIP 1962.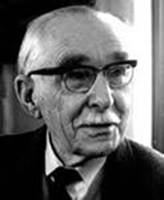 LEACH, Bernard (03).Potter. Born Hong Kong, to Slade School of Art. 1909-20 studied pottery in Japan. Set up workshop at St Ives Cornwall. Combined art, philosophy, design and craft. Recognised as "The Father of British Studio Pottery". CH, CBE. RIP 1979.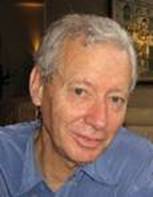 MACLOUGHLIN, Shaun (54). PPE St Edmund's Hall Oxford. Theatrical agent. Actor, playwright – winner Sony Comedy award 1988. Producer, director. Best known for work in the theatre and radio. Writer, author, poet and tutor.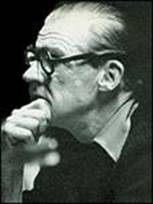 MORE O'FERRALL, George (25) to Central School of Dramatic Art. West End for ten years 1936.Joined BBC foundational team as a producer and director. WW2 RA with 14th Army Burma. 1945 Senior BBC Producer. 1948 TV "Oscar" for Hamlet. 1952 freelance Cinema producer before returning to TV. !964 Baird Medal for outstanding contribution to Television. RIP 1988.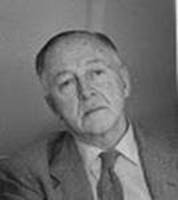 MOLYNEUX Edward (05). Couturier. Studied art in London and Paris. Protégé of Lady Duff Cooper. WW1 Capt Duke of Wellington's Regiment MC. 1919 opened Fashion House Rue Royale, Paris. "The Captain" dressed Café society, the Stars and Royalty. Famed for his evening gowns – the master of suggestiveness, he inspired Balmain and Dior. One of the leading designers of all time he also painted (collected by the Duke of Windsor). He had an extensive collection of Impressionist paintings now in the National Gallery of Art. RIP 1974.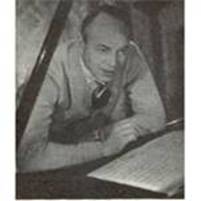 POSFORD, George (18). Musician. Graduating from Christ's Cambridge, Posford planned a law career but the successful interpolation in an early 30s touring version of Lavender of a song he had written with Rodney Hobson prompted him towards a new career. After studying at the Royal College of Music, Posford composed many songs, often with librettist-lyricist Eric Maschwitz. For radio, they wrote Goodnight, Vienna, which then became a 1932 film, starring Anna Neagle and Jack Buchanan (US title: Magic Night), and a stage show. Posford and Maschwitz then wrote The Gay Hussar (1933), which, revised and with additional music by Bernard Grun, opened at London's Adelphi Theatre as Balalaika (1936) where it ran for 570 performances. The hit song, hastily written by Posford and Maschwitz, was 'At The Balalaika'. The 1939 film version starred Nelson Eddy and Ilona Massey. Maschwitz, Posford and Grun also composed Paprika.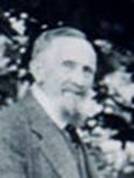 POWNALL, Gilbert (94). Artist. Son of architect and artist Frederick Pownall, Gilbert's early work was the illustrations of manuscripts before moving to portraiture and figure painting in the pre-Raphaelite style. He was given the commission for the mosaics at Westminster Cathedral of which the Lady Chapel are the most admired, and were executed in the 1930s. The gold vault, symbolic of heaven, and depicting the story of our Lady, took five years to complete. For most of his lifetime he exhibited at the Royal Academy. RIP 1960.
REDMOND, Johnston Livingstone (06) From one of America's wealthiest families with money from Wells Fargo and the Redmond Bank. To Harvard for architecture; never practised. Homes included Callendar House where Franklin Roosevelt proposed to Eleanor, sporting estate in Virginia, mansion in New York and the luxury yacht De Grasse. Dedicated his life to philanthropy, the Arts and good works. RIP 1933.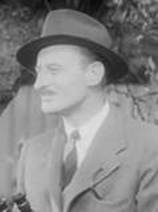 REEVES, Kynaston (10). Actor. WW1 Lt Royal Fusiliers. 1931 stage career Appeared in over 80 films. Well known TV character actor as authority figures eg Generals, judges and school masters including Mr Quelch in the Billy Bunter series. Married to Australian actress Paula Sabina.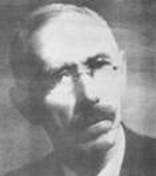 RICHARDSON, Philip Samprey (91). Founded the Dancing Times and the Royal Academy of Dance (the Examination Board for Classical ballet) He was chairman of the British Dance Council from 1930 to 1958 and President from 1959 to 1963. He was chairman of the International Council of Ballroom Dancing, today's World Dance Council, from its start in 1950, until his death in 1963. OBE and The Queen Elisabeth Award for outstanding contribution to ballet.
ROOKE-LEY, Wilfrid Arnold (91). Christ Church Oxford for law. Secretary Universities Catholic education Board. Journalist, author playwright and critic. Work often performed for Radio between the wars. RIP 1950.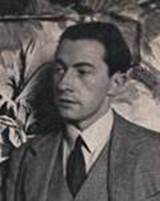 ROSE, Sir Francis Bart (19). Artist. Studied art in Europe with Picabia and Sert. 1929 costume designer with Serge Diaghilev.1930 joint exhibition with Salvador Dali. Patronage of Gertrude Stein, "a rose, is a rose, is a rose" WW 2 served with RAF. Post war continued to exhibit. Mercurial character with exotic background but with strain of self-destruction. Works held at Yale University Gallery and San Francisco Fine Arts. RIP 1979.
SHELLEY Patrick Leon (46). Artist. Descendant of Mary Shelley (Frankenstein). Studied Art in Paris. Settled in France. Bohemian painter, his works are described as sensual with often much use of colour. Considered an inspiration to students. Biography "Des Yeux pour Voir" by Jean Bothorel. Exhibited Paris and New York.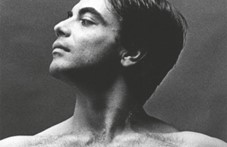 SUPERVIA, James (60). Son of George OB and Grandson of renowned mezzo Conchita Supervia. Born Rome, to Italia Conti Academy of Theatre Arts. Started at Saddlers Wells 1969. Junior soloist 1987. Danced for Ashton including at The Met in New York and with Nureyev. Charismatic dancer, Choreographer and actor. RIP 2019.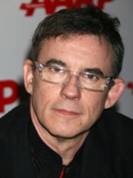 STURRIDGE. Charles (66) To Stonyhurst and University Coll. Oxford. Film and Theatre Director recipient of BAFTA Children's Award and four TV BAFTAs also nominated for three EMMYs. Best known for TV adaptation Brideshead Revisited and Shackleton. Married to actress Phoebe Nicholls (Cordelia in Brideshead). Parents of actor Tom Sturridge.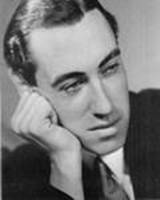 de La TORRE, Raphael (23). Actor. Born in Paris, stage name Raf. Film and theatre actor best known in BBC drama. Succeeded Kynaston Reeves OB qv in the role of Mr Quelch in the "fifties" Billy Bunter TV Series.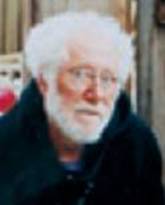 VANIER, Bernard (37). Artist. Youngest son of the Canadian Governor General. Brother of George and Jean (Religious qv.) To School of Political Science Paris. Then studied art influenced by both fauvist and modernist work. His paintings becoming more abstract with time. He lived and worked outside Paris. He exhibited in both France and North America. Paintings in both private and public collections including the National Gallery of Canada. RIP 2010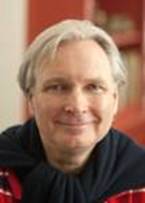 WOOLDRIDGE, Hugh (66). He is an English theatre director, theatre and television producer and writer, and designer. He is the son of British composer John Wooldridge (studied under Sibelius also WW2 Wing Cmdr, DSO, DFC & Bar, DFM) and actress Margaretta Scott. (The loveable Mrs Pumphrey in All Creatures Great & Small) He is the brother of actress Susan Wooldridge. Hugh ran his own multi-media company, The Jolly Good Production Company (JGPC), which produced plays and TV programmes, managed artistes and published books. During this time he was also responsible for music programmes and programming in the ITV network. He specialises in large productions, often at the Royal Albert Hall. He also teaches, gives master-classes and runs workshops.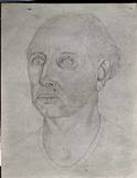 de YTURBE Francisco (91).The son of Filipe and grandson of the Mexican Finance Minister. He was brought up in Mexico and Paris. Known as Paco he inherited considerable wealth including several historic properties which included "The House of Tiles" in Mexico City. He had a considerable European art collection and built the Palladian Villa Fal at Biaritz. He is best known as the most important collector of the twentieth century in Mexico because he was the first to undertake collections of art from the Mexican School, "a movement that was rejected by society in general and critical of traditional art". Some 140 paintings known as the Iturbe Collection are in the possession of the Mexican National Institute of Fine Arts.
BUSINESS
de AYALA, Edmund (13); born 1896, son of Louis of the Champagne house at the Chateau de Ay. WW1 with French 14th Hussars. Married granddaughter of Earl Howe. WW2 fought with Maquis, wounded. Croix de Guerre with Silver Star, Medaille Militaire.
BARR Douglas (24). Wishaw Lanarkshire. Director of the Scottish Soft Drinks manufacturer A G Barr founded by his grandfather Robert. Best known for its iconic Irn-Bru.
BAUFINE-DUCROCQ, Bruno (56). Ecole Polytechnique, French civil servant Ministry of Equipment, Transport & Housing. Controller General of the French National Railways (SNCF). Officer of the Order of Merit.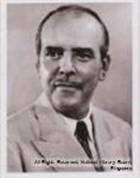 BATH Vivian Cullingham (23). He began as a rubber broker in Malaya, inherited the Goodwood Park Hotel in Singapore. Lived at Eden Hall which he eventually sold to the British Government as the High Commissioner's residence. Moved to Australia and bought what became "Bhima "one of the most important studs in New South Wales. Married American film actress Mary Hay.
BLERIOT Louis Jean (22). Son of Louis Bleriot the aviator. He joined his father at Bleriot Aeronautique mainly concerned with the production of aircraft but also small cars and motorcycles. Although a single company, aircraft were produced using both the Blériot and SPAD names, the former generally being used for the larger multi-engined aircraft, while the smaller single-engined aircraft bore the SPAD name, and it was these that were most successful. These included fighter and fighter/bombers. They also produced civil airliners and a flying boat for trans-Atlantic crossings. After the cancellation of a major order by the French Government the company went into liquidation.

BOHANE, Edgar (22). Managing Director and with his brother Austen (29) owners of Kopke Port. Their father bought the oldest port wine company at the end of the 19th century from the German family that had started the business in 1636. They managed the company and enhanced its reputation. WW2 caused financial problems and in 1953 they sold to the Barros family,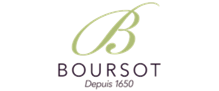 BOURSOT, Raphael (85) with his brother Basil (94) directors of Boursot wine importers. Known for Perrier Jouet Champagne: they gave the marque its world-wide repute. Also, Benedictine Liqueur. After their offices were destroyed in WW2 amalgamated with Brooks, Bodle & Co thus adding the Calvet wines and Williams & Humbert sherries.

BRENNINKMEYER, Willibrordus & Alexius (46). Sons of Ernst and grandsons of Clemens, a founder with his brother of the C & A clothing and textile empire. Both Willy and Alexius were Directors of the Company. The Family is considered to be amongst the wealthiest in Europe. Their nephew married into the Dutch Royal family.
BRINCARD Baron Marc (53). To Peterhouse Cambridge. Paris Banker, Farmer and Wine grower Ch, de la Bizoliere ,Savennieres appellation of the Loire. M. Beatrice Dt. of Comte de Saporta.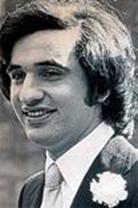 Calil, Ely (63). Son of Lebanese parents with business interests in Nigeria. Businessman mainly with Oil. Calil belongs to a small group of middlemen, a few dozen at most, who quietly grease the wheels of the global energy business, brokering transactions between oil companies and governments. He has funneled money to African dictators to obtain concessions for oil companies, traded oil from Russia following the collapse of the Soviet Union, and advised presidents and exiled political leaders. Left a fortune by his father and one of the wealthiest men in the UK. Involved in a failed coup in Equatorial Guinea 2004. Married three times.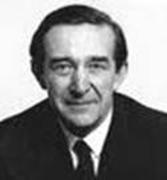 COVERDALE, Ralph (37) to Heythrop. WW2 Capt 60th Rifles. Post War introduced the Coverdale Method of training to British and then worldwide Industry. Considered by many as the most influential man in this field in the second half of the 20th century.
DARWOOD, Sir John William (90).He become established in The Far East, developing a huge timber empire in Burma. In 1901, he also built The Strand hotel in Rangoon which was regarded as "the finest hostelry east of Suez and one of the most luxurious in the British Empire". Kt 1939. RIP 1951.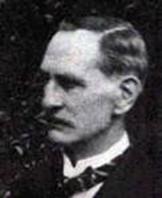 DAY, Joseph (75). Son of Sir John Day (Judge). Brother of Fr Henry (Religious qv.) He trained as an engineer at the Crystal Palace School of Engineering. He started his own company in Bath and in 1889 he invented the crankcase-compression two-stroke engine as it is widely known today. (Only two of these original engines have survived, one in the Deutsches Museum in Munich the other in the Science Museum in London). The development of his engine then passed to his licence holders in America, whose royalties allowed him to launch a new venture after WW1. This new enterprise was the exploration for oil in Norfolk which was a spectacular failure. RIP 1946.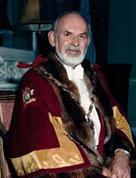 DUNHILL Richard (42). Grandson of the founder of Dunhills the pipe makers and tobacconists of Jermyn Street . Holders of the Royal Warrant. Purveyors to Churchill, Kennedy and Stalin and many others. As Chairman, he took Dunhills into Fashion, perfumery and essentials. Sponsor of the richest World Golf Tournament and Queens Cup Polo. Master of the Tobacco Pipe Makers Livery Company.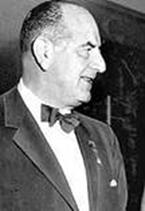 EDWARDS, Augustin (11). Son of Chilean Foreign Minister and Diplomat. Owned El Mercurio newspaper and President of Banco Edwards the oldest in Chile. One of his country's outstanding entrepreneurs. Jaques Sibour's best man.(Social qv).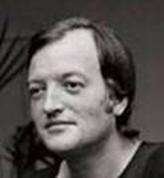 FITZSIMON, Stephen (54), with wife Barbara Hulaniki founded BIBA the legendary clothing Boutique that epitomised the "Swinging Sixties". RIP 1996.
GILBEY, William Gordon (02). Son of Walter Gilbey. A cousin of Gen. Joseph Gordon (73) and six other Gilbey cousins at the school. Entered family Spirit and wine company. Chairman. Married Grace Mostyn later Baroness Vaux of Harrowden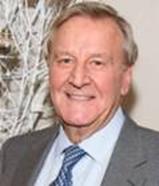 GOOLEY, Michael (46). Left after St Johns. SAS captain in Malaya, Oman, Borneo and Yemen between 1958 and 1968. 1970 Founded Trailfinders the largest independently owned travel company in the United Kingdom and winner of many national awards. Gooley's ethos which he says he learnt from St Johns "I was taught there the importance of honesty and that your word is your bond and these values I have applied to business".
HARDMAN, John Tarleton (89). Stained glass artist and the last managing director of John Hardman & Co makers famed for their work in both glass and metalwork in many of the cathedrals, churches and public buildings in the 19th and early 20th centuries throughout the world. They worked in association with Pugin on the Houses of Parliament. John retired in 1935 and RIP 1959.
HARRINGTON, Rt Hon Sir Stanley KT PC (73). Born in Cork. Influential Irish businessman. Chairman and director of several companies President of the Munster & Leinster Bank. He took a prominent part in the Irish Industrial Revival. Justice of the Peace; Commissioner of National Education (Ireland); Senator National University of Ireland. Kt 1909 and appointed to Irish Privy Council in 1919.
HEIDSIECK, Charles (75) son of "Champagne Charlie" he followed his father into the Champagne business and was succeeded by his own sons Charles Robert (07) and Jean (17).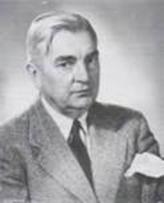 HENNESSY, Maurice (09). Son of James, Chairman of Hennessy Cognac and French Politician. Maurice's brother Raymond (09) was KIA in WW1 (see Archive). Took over the firm from his father. WW2 pilot French Air Force despite only one eye. After fall of France decided to return to Cognac. Managed the company through the difficult years of Occupation and post war renaissance. Interest in racing as a successful owner and breeder President of UNIC representing the French equine industry.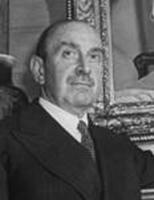 HENSCHEL Charles Roland (01). Born New York. Joined the Knoedler Gallery owned by his Uncle Roland. In 1928 became a director and board member and eventually president of the most influential art dealers in America. Charles made a fortune selling old masters to the wealthy. Considered one of the world's experts in the field of fine art, he was also a clever negotiator even dealing with the Soviets leading up to WW2. Controversially he was involved in the purchase of post War paintings looted by the Nazis post WW2 that were subject to litigation. RIP 1956.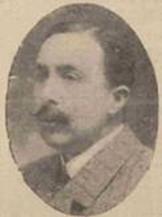 HORNE-PAYNE, Robert (85) son of a QC. Financier, set up British Empire Trust Company. Major backer for Canadian Expansion in the first quarter of the 20th century particularly the railways. Hornepayne and Brent in Ontario are both named for him. The latter from Brentwood his home in England.
HUSSEY, Anthony Lawrence (54). Managing Director of the family firm Connolly leather providing hides for cars such as Rolls Royce and Bentley and the seating in both the House of Lords and the Commons. Turned Connolly into the English Hermes. Rally driver, Lancia enthusiast and judge of Concours d"Elegance.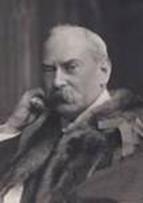 KNILL, Sir John (72) son of 1st Baronet, to Feldkirch, entered family firm of Wharfingers. Master of the Goldsmiths, Alderman City of London 1897, Sheriff 1903, Lord Mayor of London 1909-10. President SVP, Italian, Japanese, Belgian and Portuguese honours The Knills claimed descent from King Arthur. RIP 1934.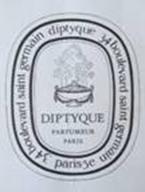 KNOX-LEET, Desmond (40) born Cannes half- brother of Thomas Kenny (Military qv.) WW2 RN at Bletchley Park on decryption. After War Artist in France. 1968 started Diptyque in Paris and became the perfumer of the boutique famed for its candles and scents.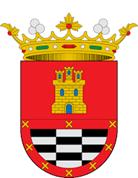 de LAS RIVAS, Jose Martinez 6th Marques de Mudela. (08). Spanish. Son of the 5th Marques to the London Technical College trained as an engineer before joining his father in the family businesses among the most important in the Country. Iron and coal, Steel including works in San Francisco USA and ship building based at Bilbao. Took over on the death of his father in 1913 but sold many of his interests in 1920 to re-invest in banking and hydro-electricity.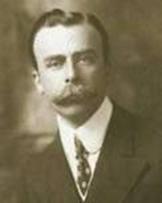 MACKAY, Clarence (92) born New York son of John Mackay American Industrialist. He was given Harbor Hill one of the most opulent mansions ever built as a wedding present following his marriage to debutante Katherine Duer. They divorced in 1914 and following her death he married the soprano Anna Case. He gave her the emerald (167.97 carats) necklace that bears his name. One of the wealthiest men in the USA, Financed Antarctic Expedition – Mackay Mountains named in his honour as is a trophy for "the most Meritorious Flight of the Year" by the US Airforce. Director of the Metropolitan Opera, 1902 Amateur US Racquets Champion. Polo player. Daughter Ellin married Irving Berlin. RIP 1938.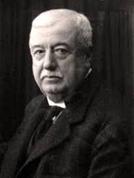 MATEOS, Alfonso Sancho (74). Spanish. Sherry Firm owner. To Paris School of Commerce. "the most qualified man in the wine business in this entire region, and especially in the work and treatment of the vineyard", Chairman of the Portuense Association of Wine Producers and Exporters of the Jerez Region. Mayor of El Puerto de Santa María.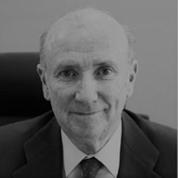 MERRY del VAL. Fernando (62) His great Grandfather Pedro was the only one and the youngest of the 4 Merry del Val brothers who didn't come to Old Windsor. The others were Alfonso (Marquis and Ambassador), Rafael (Cardinal and Secretary of State) and Domingo (Engineer and wine grower). On leaving Beaumont, he returned to Madrid before studying Business administration both at Harvard and INSEAD. He has held the roles of General Director of Commercial Policy, Deputy Secretary General of the Ministry of Economy and Finance. He was a member of the team that negotiated the accession of Spain to the European Economic Community in 1984, Chief Economic and Commercial Advisor in Washington, Commercial Counsellor in the Permanent Representation of Spain before the EU in Brussels between 1999 and 2002.He was The Minister of Economy and Innovation and Counsellor of Economy and Consumption in the Autonomous Community of Madrid and a member of the Advisory Council for the Madrid region.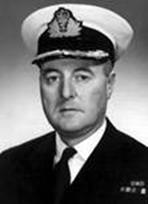 OLAND, Commodore Bruce Sidney Culverwell (36). Canadian. WW2 RCA then transferred to Navy. The Country's most senior naval Reserve Officer. Hon ADC to Governor General, Hon Colonel 1st Canadian R A. Kt of Malta and St John of Jerusalem. Hon degree at Univ. of King's College and St Mary's Univ. Hon Consul for Japan. Chairman various Companies. President of Oland Breweries. Philanthropist. Donated Racing Schooner "Bluenose 11" to the nation. Order of Canada. RIP 2009.

OSBORNE Count Thomas (74). Spanish Sherry Firm owner. Descended from the Earl of Yalbourne. The Company was started at the end of the 18th Cent. Thomas succeeded his father as Chairman a post he held till 1935.
OSBORNE, Count Ignatius (14) Son of the above and succeeded him as Chairman 1935 to 1972. In 1956 introduced the Black Bull advertising hording which resulted in its adoption as a national Icon and the emblem of Spanish sport.
PEMARTIN Julian (77). Son of Jose Jerez Sherry producer. Lived at the palatial Recreo de las Cadenas. Succeeded his father who had bankrupted the company: they lost the business but not the trademark and Julian ran the company on behalf of the creditors. His son Julian was a founder of the right- wing Falange, writer, poet and expert on the flamenco. The Palace is now the home of the Royal Andalusian School of Equestrian Art.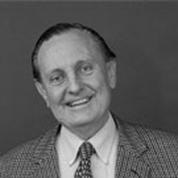 PEPPERCORN, David (50). Son of Wine merchant James (21). M.A. degree at Cambridge. Master of Wine. Jury of Premier Concours International 1972, Technical Committee of I.O.V. 1970-1974. Author of 'Bordeaux' (2 editions), Pocket Guide to Bordeaux new edition 1998. Chairman of the Institute 68-70, co-author of Report on Appellation Controlee 1970. Director of Wine Standard Board 87-93. Considered to be one of this country's leading wine authorities. M. to fellow MW Serena Sutcliffe.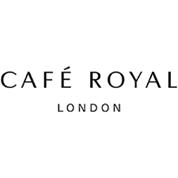 PIGACHE Daniel George (00). The son of George Pigache owner of the Café Royale. Daniel played his own part in the history of the restaurant. Initially while he learned the trade, his grandmother continued as Manager until the First War. In this period he managed to get married twice, firstly in 1907 which ended in divorce and then again in 1914. Daniel Joined up in the Public Schools Battalion of the Royal Fusiliers serving as their Captain and Adjutant and was MID. Returning to London he changed his name to Nicols-Pigache and became the Café Royale's Managing Director and owner. Once more the Café Royale was the place to be seen to wine and dine but Daniel decided that the place needed a refurbishment and a make-over an estimated cost of half a million pounds. He borrowed half of this sum from the Bank of England and unfortunately there was a huge overspend and in 1927 when the Bank could not be repaid both The Café and Daniel were declared bankrupt. This also coincided with his second divorce: a most costly affair. This ended the Nicols and Pigache family connection with the Café although Daniel was to later write a book "Café Royal Days". In 1946 he yet again changed his surname to just Nicols.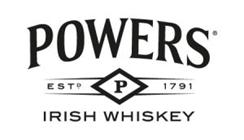 RYAN, William (93). Son of Major-General Thadeus Ryan of Scarteen. Entered the family distilling firm of John Power & Sons known for Its Gold Label Whiskey: historically the best -selling whiskey in Ireland. William spent 60 years with the company appointed Director and Chairman. RIP 1957.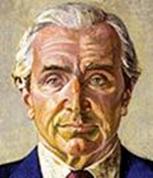 SERGEANT, Sir Patrick (40). WW2 Lt RNVR. Financial Journalist. Joined Daily Mail, City Editor 1960-84. Chairman and then President of Euromoney.
SHARON, Frederick (71) son of the Hon William Sharon of San Francisco and owner of the Bank of California and "King of the Comstock Lode" and US Senator. Frederick inherited this fortune and the Bank, he also married Louise Breckenridge daughter of the President of Wells Fargo. They lived in Paris and at their mansion Sharon Heights.

SMITHWICK, James Joseph (88) son of the brewer of Kilcreene. Chairman of the country's oldest brewery and produced its Red Ale the most consumed beer in Ireland. JP and High Sheriff Co. Kilkenny. RIP 1930.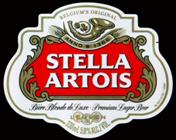 de SPOELBERCH, Viscomte Werner (15). Born into the family dynasty. He represented Belgium as a downhill skier at the winter Olympics. As Head of the Business he merged the Stella Artois company with Piedboeuf Brewery, owned by the Van Damme family, to form Interbrew in 1987. Later Interbrew merged with Brazilian brewery AmBev to form InBev in. He was considered to be Belgium's wealthiest individual.
SQUIERS, John Astor (11) son of Herbert, US Diplomat who married into both the Wells Fargo and the Astor Families. Between the Wars Squiers exploited the largest iron and coking coal deposits in America. RIP 1944.
WITHAM, Philip Ernest (12) WW1 Lt Grenadier Guards. Tea planter. 1930s Appointed Tea Adviser to the Chinese Government. WW 2 POW Japanese. Post War founded the Colonial Development Association.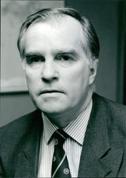 WOLFF, John (58). Son of Freddy, athletics Olympic Gold medallist. Followed his father and his uncle in the family metal brokers Rudolph Wolff & Co. Then as Chairman of The Metal Exchange. When elected in 1990 the Barman at the Savoy created the cocktail "Wolfram" in his honour.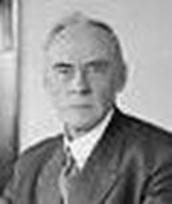 WOODLOCK Thomas (83) born Dublin 1892 went to New York. Co-owner Dow Jones & Co and The Wall Street Journal. Editor. Stock Broker both sides of the Atlantic. 1925 appointed by President Coolidge to the Federal Institute Commerce Commission. One of the most important Financial "Gurus" of the early 20th century. RIP 1945.
COURT & SOCIAL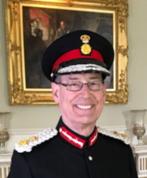 ANDERSON, Edward (66). Son of Colonel Ricard Anderson OBE, MC. (37). London Univ. Career Local Government. President and Chairman Leeds Chamber of Commerce, Pro-Chancellor Leeds Trinity Univ. Knight of St Gregory, High Sheriff of West Yorkshire 15/16. Lord Lieutenant of West Yorkshire Sept. 2018.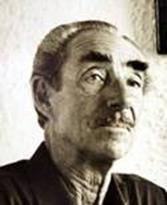 ANDREEVICH, HH Prince Michael (38) born Versailles, son of Prince Andrei of Russia. He was a Great Grandson of Tsar Alexander III. Great Nephew of Tsar Nicholas II. Lived his youth at Frogmore with his grandmother the Dowager Empress. WW2 RN with Fleet Air Arm. Settled in Sydney Australia as an aviation engineer. Grand Prior of the Orthodox Knights of St John of Jerusalem. Vice President of the Romanov Society Association. Married three times RIP 2008.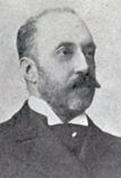 d'ASSECA, Visconde Antonio Maria (63). Son of 7th Visconde whom he succeeded. To Louvain Univ. Member of the Portuguese Royal Household, he was appointed Adviser to the Crown Prince Luis Filipe. RIP 1910.

BAILLIE Captain Edmund Alexander (69). Commd. Sussex Light Infantry. Head in male line of the Baillies of Lamington, Dunain and Dochfour, branches of the ancient family of de Balleul or de Baliol. now called Baillie, is the direct lineal descendant of the Great Wallace, and of the Royal line of Scotland through the Seton family. 2nd wife Elise Melanie Mary, daughter
of the Chevalier Von Hymerie of Spanish Royal descent.

BERKELEY, Robert Valentine (73). Son of Robert Berkeley and Lady Caroline Browne of Spetchley Park. Capt Worcestershire Yeomanry. JP, DL, High Sherriff Worcestershire. MFH Berkeley Hounds. Md. Rose Wilmott (sister of the Horticulturalist). Elgar composed in the grounds.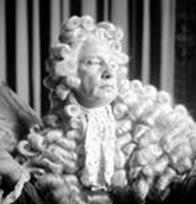 de BESTIGUI y de YTURBE, Charles (08). He was an eccentric Spanish-French multi-millionaire art collector and interior decorator who was one of the most flamboyant characters of mid-20th-century European life. His ball at the Palazzo Labia in Venice in 1951 is still described as "the party of the century". He was often referred to as "The Count of Monte Cristo". He did occasionally undertake commissions for others - salons in the Ministry of Foreign Affairs in Madrid, a suite of rooms at the Waldorf-Astoria in New York, and the library at the British Embassy in Paris (with the designers but he used his artistic talents almost entirely for his own pleasure. Cecil Beaton wrote in his diary: "Beistegui is utterly ruthless. Such qualities as sympathy, pity or even gratitude are sadly lacking. He has become the most self-engrossed and pleasure-seeking person I have met."
BLACKWELL, Middleton (31); to Jamaica, interests in racing and sailing. WW2 Captain Irish Guards. Married Blanche Lindo who was later mistress and muse of Ian Fleming and the inspiration for the first Bond Girls.

BOESLAGER-HEESEN Wolbert Freiherr von. (96) Son of Freiherr Maximillian of Schloss Heesen he was commissioned into the 15th Hannovarian Hussars. He married Helene Frein v Furstenburg: Inherited lands and property in Westphalia. Uncle of Georg and Phillip conspirators against Hitler.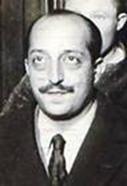 de BORBON, HH Prince Fernando (04); son of the Duke of Durcal, married Maria Bosch-Labros y Blat. His mistress was Pastora Rojaz Monge known as Pastora Imperio famed Andalusian flamenco dancer. RIP 1944.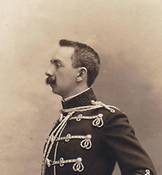 de BORBON, HH Jaime Duke of Madrid (86); son of Carlos VII of Spain Carlist claimant to the throne and Legitimist pretender to that of France. To Military Academy Weiner Neustadt. Entered Tsarist Army, Lt Col Grodno Hussars, Russo-Japanese War. WW1 house arrest at his home in Austria. Succeeded his father, He never married and had no issue. RIP 1931.
de BORBON, Prince Jean (13); a pretender to the Throne of France through Charles X. Married Beatrice de Galard Brassac Bearn daughter of the Prince of Bearn. Wealthy fascist with interests in France and N Africa. Arms trafficker. Under surveillance by MI6 during WW2. He spent part of his life in Rio de Janeiro. RIP 1968.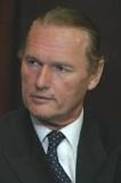 de BORBON-PARME, HH Prince Sixtus-Henri (55); son of Pr. Xavier Duke of Palma. Further studies in Madrid. Served in the Spanish Foreign Legion. 1980 became Carlist Regent of Spain. Supporter of the Society of St Pius X and the National Front in France. Bailiff Grand Cross of Honour and Devotion of the Order of Malta.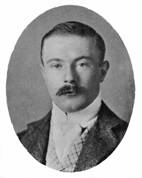 BRAYE, Adrian Verney-Cave 6th Baron, (87). Son of 5th Ld Braye of Stanford Hall. Sponsor of early aviation and the first flights in 1899 by Percy Pilcher. Captain Motor Reserve. WW1 Lt-Cmdr RNVR , Succeeded 1928, JP Northants and Leicestershire. RIP 1952.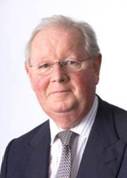 BURGESS, David Patrick (63). Caius Cambridge, Solicitor. High Sheriff and DL for West Sussex. Chairman of Boodles, Master of The Feltmakers. Knight of St Gregory, Knight of The Holy Sepulchre. Chancellor Order of St John, Bailiff. First Catholic to hold High Office in the Order. OBE, GCStJ, DL.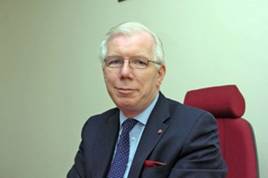 BURGESS, Michael (66). Brother of above, King's College, London. Solicitor, Coroner for Surrey 1986 Deputy Coroner to the Queen's Household 1991. Coroner in 2002. He was in charge of the Inquest into the death of Diana, Princess of Wales. CVO, OBE.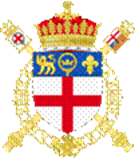 BURKE, Sir Henry Farnham (71); son of Sir Bernard Burke Ulster King of Arms. He also became Herald earning gradual promotion from Rouge Croix Pursuivant, Somerset Herald, Norroy King of Arms to his appointment as Garter Principle King of Arms in 1919. He was responsible for the design of the Military Cross. He was also editor of Burke's Peerage and was honoured with a KCVO. He died in office 1930.

CABRERA Count Augustus (68). He was the second son of the Spanish Carlist Field Marshal Ramon, Duke of Maestrazgo and his English born wife Mary Richards-Vaughan. Augustus was the pride of his mother and entered the service of Kaiser Wilhelm I in the Prussian army through the mediation of the Emperor himself, who held the Field Marshal in high esteem. Augustus was part of the 2nd Prussian Guard Dragon Regiment for ten years, until due to health problems he had to leave the Regiment being named by the Emperor his Kammerjunker the Master of Ceremonies and Chamberlain to his Court and then that of his son. He died in Berlin 18 September 1914 at the age of 58.

CARO, Pedro 7th Marquis de la Romana, Duke of Sotomayor (99). Born 1881 Madrid. Member of one of the great Spanish families. Inherited the titles in 1916. Wealthy landowner, Grandee of Spain, he was elected to parliament and then Senator. he married María Asunción Falcó and de la Gándara, XI Marchioness of Almonacid de los Oteros, daughter of the Marquises of Castell Rodrigo. RIP 1935.

De CASA CALDERON, Andres Ricardo 6th Marquis (00). Spanish title for a Peruvian family created in 1734 by Filipe V. Ricardo studied engineering in Berlin before returning to Lima. Succeeded in 1902 . RIP in Biarritz 1918.
CHAPMAN, Reginald Elverton (94). American. Son of the wealthy US Banker Elverton Chapman who was also Head of The New York Stock Exchange. To Oxford followed by society life in England, USA and the Continent. 1904 having just arrived from Paris, he killed himself in dramatic fashion at the fashionable Carlton Hotel in Belgravia (Escoffier was the Chef) jumping from the 3rd floor and landing among the guests going in for dinner: he just missed the wife of the Mexican Ambassador.
CROKER, Herbert Vincent (95). American. Son of Richard "Boss" Croker, politician and New York "gangster" who ran New York through the Tammany Hall Org. Herbert lived a life of parties and travel. He died 1905 on a train in Kansas, he was due to marry his fiancé Jeannette Horton later that month. His death was caused by an opium overdose ( he had become addicted) though his father suspected foul play.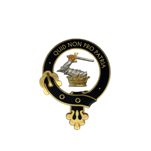 DEWAR, Lt Colonel Michael Kenneth of that Ilk and Vogrie (34) . Son of the controversial Admiral Kenneth Dewar. Commissioned Suffolk Regiment, their last Commanding Officer. OBE Kt. of Malta. Clan Chief Dewar.

CASTRIES, Jean-Francois 6th Duc de (55). Son of the 5th Duc and member of the Academie Francaise. He succeeded in 1986 and donated the family Chateau to the people of Castries.
CLIFFORD, Lewis Hugh, 13th Baron Clifford of Chudleigh (34) He was the son of the 12th Baron and grandson of William (74) He married Hon Katherine Fisher daughter of Cecil 2nd Baron Fisher January 1945. He usually went by his middle name of Hugh. He graduated from Hertford Oxford with a B.A. in law. He fought in the Second World War, where he became a POW, but escaped in 1943.He gained the rank of Colonel in the Devon Regiment. O.B.E. He was Deputy Lieutenant of Devon. He succeeded as the 13th Baron Clifford [E., 1672] August 1964. He was Honorary Colonel in 1968 in the Devon Territorials and Honorary Colonel in 1972 of the Wessex Yeomanry.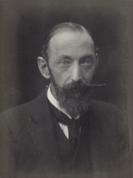 CLIFFORD, William Henry 10th Baron Clifford of Chudleigh (74). Son of 8th Baron, Family of Norman origin. Seat at Ugbrooke. He went out to New Zealand and then Tasmania. Known as "Silly Willy" a wild eccentric. founder of the Mystic Evolution Society (we live in an age of perfect government). He farmed rabbits but probably caused the death of at least a dozen people by faulty canning (potomaine poisoning). Finely, became an authority on Radiology FGS, FZS. FRHS. Md Catherine Mary Bassett. RIP 1943.

De COMPOS, Jose Martinez de Medina 3rd Count of Santovenia (70). Spanish noble with interests in Cuba, he was a lawyer and Cavalry Colonel. He married 1880 Maria Conception daughter of the Duke de La Torre Spanish Marshal, Prime Minister, lover of Queen Isabella. Maria's portrait by Rosales hangs in the Prado. Their son who succeeded as Duke de La Torre was tutor to King Juan Carlos.

De CONTADES, Vicomte Jean (12). Descended from a Marshal of France who also introduced Foie Gras to the French. Jean married Jacqueline du Bouays de La Bégassière and a daughter married Ct. Bernard d'Harcourt the son of a French racing driver and Princess Isabelle d'Orléans.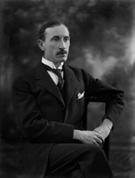 De CROY, Prince Leopold (90) Son of Prince Emmanuel, brother of Reginald (see Naval & Military) Served in the Belgian Cavalry WW1. Awarded M C. Personnel Equerry to the King. RIP 1965

COWLEY Denis Arthur Wellesley 5th Earl (30) Called to the Bar at Lincoln's Inn. WW2
RAF awarded BEM . Succeeded 1962. RIP 1968. Age 46,
DOUGLAS, Lord James (64). Son of 8th Marquess of Queensbury. born in 1855, his twin was the novelist Lady Florence Dixie to whom he was deeply attached. Douglas served in the West Kent Militia. Perhaps in imitation of his sister Lady Gertrude, he turned to fiction, producing three unremarkable novels in the early 1880s. Thereafter, his behaviour became erratic, leading to depression, drinking, and several embarrassing incidents involving a young woman. In 1888, he married Martha Lucy Hennessy but the marriage quickly fell apart. (She would later become a noted racehorse breeder.) A few years later he committed suicide in a hotel. (the Curse of the Queensburys) Through his elder brother the 9th Marquess of Queensberry, Douglas was the uncle of Lord Alfred Douglas. His Dixie nephews were at Beaumont as were his two step-sons.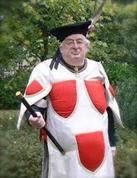 DRUMMOND-MURRAY of Mastrik, Peter (47). Descended from the Kings of Navarre, Spanish nobles and English Dukes. He held the Heraldic Appointment of Slains Pursuivant of Arms. He was also Bailiff Grand Cross of the Sovereign Order of Malta and Knight of Justice of The Most Venerable Order of St John of Jerusalem thus holding uniquely senior rank in both Catholic and Anglican Orders of Chivalry.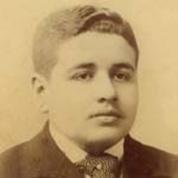 ERRAZURIZ, Federico (93) Son of the President of Chile of the same names 1896- 1901. Grandfather President 1871-76. Knight of Malta, lawyer and Liberal Deputy for San Fernando.

ERRAZURIZ, Guillermo (06) A cousin of the above. His mother Bianca was known as the Star of Santiago for her beauty. He entered the Chilean Diplomatic Corps. He married Maria Edwards McClure a cousin of OB Augustin. Posted to Paris, he began an affair with the scandalous American actress Peggy Hopkins-Joyce. When spurned, he shot himself in her apartment 1922. His sister Bianca, no less scandalous shot her American husband but was acquitted of murder. Maria Errazuriz stayed in Paris and during WW2 saved many Jewish children. She was interrogated and tortured by the Gestapo but survived. She holds the title of "Righteous among the Nations".
de ESCANDON, Eustace Marques de Barron (31) Son of Eustaquio Marques de Barron. To Christ Church Oxford and Louvain. Lived Madrid and Biarritz. Died unmarried.
de la FALAISE Comte Alain (15). Son of Louis three times Olympic fencing Gold Medallist. Publisher and writer but better known for the loves in his life including American socialite and model Bettina Shaw-Jones followed by marriage to Maxime Birley model, designer and fashion icon. Their daughter Lou Lou was the muse of Yves St Laurent and the "quintessential Rive Gauche haute bohemienne".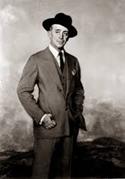 FALCO y ESCANDON, Manuel Duke of Montellano (09). Liberal democratic MP. 1928 succeeded The Duke of Alba qv as member of the International Olympic Committee. Succeeded his father to the dukedom 1931. A founder of the World Wildlife Fund. The Count of Barcelona's closest friend and supporter as King of Spain. The future King Juan Carlos was educated with Manuel's sons.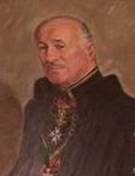 de FAUCIGNY-LUCIGNY, Prince Jean-Louis (13). Legendary party giver and socialite. Art Collector, Patron of Salvador Dali. Knight of Malta. President du Circle Interallie. Friend and escort to the Queen Mother on her visits to Europe. RIP 1992

FITZHERBERT-STAFFORD, Francis Edward Fitzherbert-Stafford, 12th Baron Stafford, (77) Commissioned in the Lancashire Militia, Boer War Major Royal Lancaster Regiment, Awarded DSO. WW1Colonel The Staffordshire Volunteers. DL, JP, High Steward of Stafford. No Heir. RIP 1932 .

de FREYNE, Arthur French, 4th Baron of Coolavin (75) succeeded his father in 1868. As his elder bother William (74) was barred as their father was married by a catholic priest which was not considered legal. Arthur married Lady Laura Dundas sister of the Marquis of Zetland. Hon Colonel 5th Bn. Connaught Rangers. Lived at Frenchpark, Roscommon. Known as "Tierna More" – the great landowner.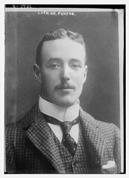 de FREYNE, Arthur Reginald 5th Baron of Coolvin (93). Commissioned Royal Fusiliers resigned on marrying Annabel Angus a publican's daughter. He left her for America to join his Uncle William but then joined the US Army. He rose to the rank of Sgt. On Succeeding to the title in 1913,he returned to Ireland. WW1 Captain South Wales Borderers KIA may 1915 .

GANDOLFI, Ralph Vincent Hornyold 3rd Duke (95). A Papal creation for an old catholic family that lived at Blackmore Park Worcestershire. Commissioned in the Worcestershire Regiment he fought in the Boer War and then farmed in Kenya. He was a Captain in the 16th Lancers in WW1 and succeeded to the title in 1937.

GRATTAN-BELLEW, Sir Henry Cristopher (73). Succeeded in 1867. Lived at Mount Bellew Co Galway. High Sherriff and a DL for the County . He was commissioned in 5th Dragoons. He served as Lt- Colonel commanding the 4th Bn of The Connaught Rangers in WW1. His eldest son Herbert (06) died at 20 in 1906. He was married to Lady Sophie Forbes daughter of the 7th Earl of Granard and aunt of the 8th Earl (90).

de GUZMAN, Don Alfonso Marquis de Marbais (03). Eldest son of of the 2nd Duque de T'Serclaes, Spanish historian and Member of the Spanish Academy and politician. Captain of Cavalry. Alfonso married the daughter of the Marquis de Campillo de Murcia. Their son was assassinated in 1936 at the end of the Civil war.
Don Juan Conde de La Marquena (03) was the second son and married Milagro 4th Duchess de la Roca Grandee of Spain. Their son inherited the T'Serclaes title.

HALDON, Lawrence Edward Palk 4th Baron (13) Son of the 3rd Baron and Grandson of Viscount Barrington . To Vienna for Engineering. WW1 Captain Royal Engineers, Gallipoli and The Tigris Expeditionary Force. Court-martialled for AWOL and bouncing cheques he became a penniless vagrant, convicted thief. Tried many enterprises including farming in Kenya. His parents despaired of him. Died 1938 without issue. A Lizzie Ireland made a claim on his estate stating they were married and having produced a male heir. This was found to be false and she was charged with conspiracy and sent to prison for three years.

d'HAUTPOUL de SEYRE, Marquis Bernard (94). French title with its roots in the Cathar country. He was the "son" of Marquis Pierre Fenan d'Hautpoul and his wife the Hon Julia Stonor. Her mother was Lady in waiting to Queen Alexandra and she was brought up with the Royal Princes. Her name was linked to the future King George V and she was a confidante of Queen Mary. The Hautpoul title was recognised in this country by The King in 1923. The marriage was recorded as childless and the Bernard's relationship has not been explained

De HOGHTON, Sir Henry Anthony Bt (35). Son of 12 Bt, to Magdalen Oxford. Inherited Hoghton Towers but spent most of his years in London. "Outsize personality of his time. Known for his love of the best wine, young men and Caribbean cruises. He reeked of decadence, published poetry some of which was blasphemous "God was in the garage cranking up the Bentley……". Eccentric and notorious for his louche existence, he ended his life derelict and destitute, a grizzled tramp in Sloane Square. RIP 1978.

de LEUSSE, Comte Jean-Patric (52). Son of a Diplomat and French Ambassador. Home the Chateau de Reichshoffen, Bas-Rhin. He was a company director with the magazine "Jours de France" and married the Princess Isabelle Marie de Broglie.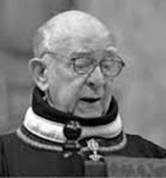 zu LOWENSTEIN, Prince Rupert. Born 1933 descendent of the Elector Palatine Freidrich1, Merchant banker known as "Rupy the Groupie" for the financial backing of The Rolling Stones and Pink Floyd. Grand Inquisitor of the Constantinian. Military Order of St George and British President of the Sovereign Order of the Knights of Malta.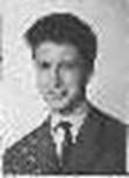 de MAILLY NESLE, Guy Prince of Orange (55). He has worked in both London and Paris as a Director of various financial services companies. Together with the Heir to the Dutch Throne, The head of the house of Hohenzollern (German Emperor), he holds the title of Prince of Orange gifted to his family by Louis XIV in 1673.
MALDONADO, Ferdinand Marques de la Scala (96). Spanish nobleman, Lord in Waiting to the King. Author on African Safari 1907-8. Family suffered tragedy: his brother Andrew (04) was killed in a driving accident 1909. Ferdinand drowned saving his daughter in the R. Tormes July 1936. His son and heir was KIA in the Civil War 1939.

MANZANEDO , Marquis Joseph (13). 4th Marquis, inherited this title through his father 2nd Duke of Santona ((82). He married Paloma Falcó Escandón, Marchioness of Castel-Moncayo and Countess of Villanueva, Sister of Manuel de Escandon, Duke of Montellano (14) without descendants.
Del MORAL, Marquis Alfonso de Bertodano (54). Spanish title won against The Moors. His father served the Australian Contingent in the Boer war and was also a representative of the Spanish Government in London. He was related to the Stourton, Southwell and Carnwarth families. He succeeded as 9th Marquis in 1955 He married Caroline Garcia de la Riva and lived mainly in Madrid.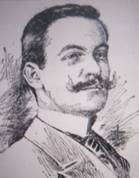 MOREAU de BAUVIERE, Comte Abel (79). Member of the junior branch of the Princely House of Rohan. To Oxford and Paris. Amateur jockey and a fencing master both in North and South America. Married the daughter of a wealthy businessman in San Francisco. He inherited ranches in Canada and the Chateau de Fel in Normandy.
de MORES, Paul Amot Manca Comte de Vallambrosa (06). Father Marquis de Mores, French aristocrat, duellist, Dakota Badlands frontiersman, gunslinger, politician who was assassinated. Mother American Heiress. To Harvard. WW1 Lt 12th Cuirassiers. Post war Parisian Banker and Stock Broker. Playboy married Ruth Goldbeck (widow of Walter American portrait painter). She later ran off with Andre Dubonnet, Air ace, racing driver and Olympian. RIP 1950.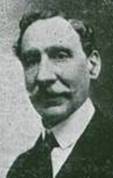 d'OLIVAREZ, Julien Conde d'Artaza (82). Spanish nobleman, Butler to King Alfonso XIII, Senator Cortez, Governor of San Sabastian. International gambler at the casinos. In his époque considered the best game bird shot in Spain.
d'ORLEANS Y BORBON, HRH Alfonzo Infante of Spain (04) cousin of Alfonso XIII to Heidelberg. Military Academy Toledo. Aviator. Succeeded father as Duke of Galliera 1931 Chief of Staff of the Airforce. Civil War POW escaped. 1937 Head of the Nationalist Airforce, promoted to General. Married Princess Beatrice of Saxe-Coberg & Gotha granddaughter of Queen Victoria. RIP 1975.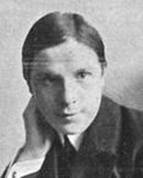 d'ORLEANS Y BORBON, Luis Fernando Infante of Spain (04) brother of Alfonso to Heidelberg. Led a notorious life as a homosexual and was involved in drugs and cross dressing. Married, Died in Paris 1945.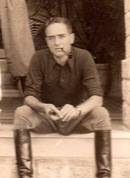 ORTIZ – BASUALDO, Carlos (17). From a wealthy Argentinean family, he was born in the Basualdo Palace in Buenos Aries. Rancher and socialite at home, in the USA and Europe. In 1924 in Paris he met and started a whirlwind romance with Leonora Hughes the most famous dancer of her day. They married in New York. A happy marriage despite her being ostracised by Argentinean society, but soon loved by his family. They spent much time in Paris and entertained Royalty – the POW stayed with them. In 1935, Carlos was killed in a speedboat accident at Lake Nahuel Huapi. Leonora never re-married.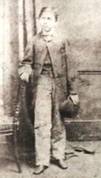 PESOA Emiliano Lopez (68) Paraguayan. He was the son of President Francisco Solano Lopez the country's controversial 2nd President who stated a War with Brazil and Uruguay and was killed Sword in hand. Emiliano was the eldest son by Manuela Pessoa. He died young at 25.
PALASSE Andre (23). Nephew or possibly son of Coco Chanel. Brought up by Coco and sent to Beaumont following the wishes of her lover Boy Capel. She bought him the Ch. Corbere -Aberes in S W France. WW2 He was called up and fought on the Maginot line and was captured. POW . Coco used her influence to eventually have him released. He eventually moved to Switzerland and inherited the Chanel fortune on her death. (Photo shows Andre wearing the boating Jacket that inspired the Chanel suit)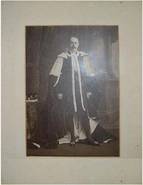 PETRE, Henry, Philip 14th Baron (72). Younger son of the 12th Baron succeeded on the death of his brother Monsignor The Hon William Petre in 1893. He spent time in the army with a commission in the Lincolnshire Regiment retiring in 1886. He lived at Thornton Hall. RIP 1908.

RIKH, Kunwar Madho (11). Son of Kunwar Shiam Singh, Raja of Tajpore. Shiam married twice his first wife was Hindu, his second was Catholic and he himself converted with the name of Francis Xavier. Madho (sometimes known as Cyril) was his son by his first wife and remained a Hindu and was the only Hindu at Beaumont. His cousins at the school were all Catholic. Madho did not marry.

ROCA de TOGORES Jose Marques de Molines (65). Spanish Noble. Vizconde de Rocamara. He succeeded his father as 2nd Marques in 1889. Gentleman in Waiting to the King. RIP 1926. Their Palace is now The Royal Academy of History, Madrid.

de ROCHFAUCAULD Stanislaus Edouard Comte (13). French. Son of Comte Edouard, Gs of a Duke and a Princess. WW1 Liaison officer. Best known for his marriage to the actress Alice Cocea for which he was disinherited. He re-inherited upon his divorce and later remarried Donna Sanfelici Principe de Viggiano. Died in Lausanne 1965.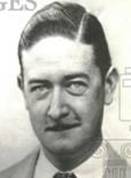 ROSPIGLIOSI, Prince Jerome (22). Italian nobleman. Son of 8th Prince, Pr. di Castiglione, Duca di Zagarolo. Their status in Italy stems from the Rospigliosi 17th Cent. Pope Clement 1X. Jerome's birth was controversial: recognized by the State but not by the Church as his American mother was a divorcee. Succeeded to the titles, he spent his life as a playboy in the USA associated with the "rich and rarefied" including Eleanor Close Hutton, heiress, socialite and debutante – they gave inspiration for the Film "Palm Beach Story". He eloped in 1931 with 19 year -old Marian Snowden daughter of an Oil Baron. Divorced 1936, remarried 1946 with Jenny Elizabeth Angell. RIP 1959. His nephew Prince Guardino was at Beaumont (51-56).

SANTONA, Juan Mitjans y Manzanedo 2nd Duke (82) Spanish Noble married 1st Clarita Murrieta Marchioness de Santurce. 2nd María de la Soledad "Sol" Fitz-James Stuart y Falcó Countess of Teba and brother of the Duke of Berwick & Alba (96). Gentleman in Waiting to King Alfonso, he introduced Polo to Spain: international player of note.
SANTONA, Juan Manuel Mitjans y Murrieta 3rd Duke. (07). Spanish Noble. Son of the 2nd Duke whom he succeeded in 1929. He was also Marquis de Santurce. Gentleman in Waiting to the King He married Maria sister of the Marques Del Merito (06). Polo Player.
SANTONA Juan Manuel Mitjans y Domecq 4th Duke (29). Son of above.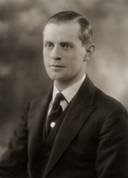 de SIBOUR, Count Jacques (13). WW1 Commd 3 DG transfer to Air Corps. Wdd. Post War married Violette Selfridge and together flew round the world and held various Air Flight Records. Spanish Civil War flew rescue missions for foreign Nationals. WW2 RAF Int. then flew for US OSS behind Jap Lines. Held French, British and US Commissions. RIP 1965.

SOUTHWELL, Pyers Anthony Joseph 7th Viscount (48). Son of the Hon Francis. He was related to most of the noble recusant families. To RMA Sandhurst. Commissioned in The 8th King's Royal Irish Hussars. Succeeded 1960 he became an International Management Consultant. RIP 2019.
de STACPOOLE George 4th Duke (79). Son of 3rd Duke. Irish family ennobled by Louis XVIII of France to Vicomte then Marquis and finally Duke by Pope Leo XII for services to the Church Commissioned in The Princess of Wales own Yorkshire Regiment. Seat at Mount Hazel Co Galway and Cadogan Square. JP and huntsman. RIP 1929 succeeded by son George (00).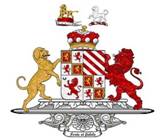 TALBOT Reginald 8th Baron of Malahide (13) a grandson of Admiral the Hon John Talbot. WW1 Capt. Royal Gloucestershire Regiment, MC. WW2 RAFVR, Succeeded 1973. RIP 1975
TALBOT Joseph 9th Baron of Malhide (15) brother of the above whom he succeeded. WW1 Lt Coldstream Guards. WW2 Royal Engineers. Died without issue 1987.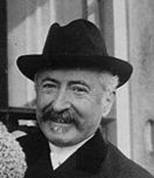 De TALLYRAND-PERIGORD, S.H. Helie, Duc de Sagan (73) 5th Duke of Talleyrand and Dino, Prince, then Duke of Sagan, was a French socialite. He was born on August 23, 1859 to Boson de Talleyrand-Périgord, the 4th Duke of Talleyrand (1832-1910) and Jeanne Seillière (1839-1905), the heiress to Baron de Seilliere, army supply contractor who had enriched himself during the Franco-Prussian War. His paternal grandparents were Napoléon Louis, III. Duc de Talleyrand-Périgord and Anne Louise Charlotte Alix de Montmorency. In 1912, he was confirmed as the 5th Duke of Dino by the Umberto II, the King of Italy. In 1908, he married Countess Anna de Castellane. Anna was the daughter of Jay Gould, American railroad developer who has been referred to as one of the ruthless robber barons of the Gilded Age. RIP 1937.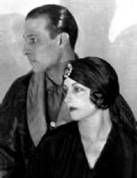 De URZAIZ Alvaro (15) Spanish nobleman, a Royalist who was involved in real estate and fought on the Nationalist side in the civil War. Best remembered as the second husband of fashion icon Natasha Rambova who had divorced American film star Rudolf Valentino. Alvaro had a striking resemblance to Valentino.

De VILLAVINCENCIO, Jose 10th Marques de Castrillo (05). His Father was the 8th Marques and his mother was a cousin of the Larios Brothers OBs. He married María Cristina Osorio Duchess of Algete, Grandee of Spain, Lady in Waiting to Queen Victoria Eugenie. He succeeded in 1916 and died in 1953.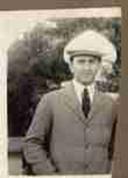 de YRARRAZAVAL, Fernando 6th Marques de la Pica (13) Son of 5th Marques Chilean politician and grandson of Minister of the Interior. Spanish title granted by Carlos11. Landowner married Olga Pereira society beauty. RIP 1966.
NAVAL, MILITARY, SECURITY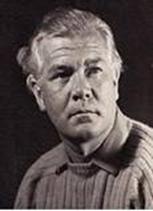 ANDERSON, William Ellery (35). Commd. Worcestershire Regiment 1940.Parachute Regiment in North Africa MC, Sicily, Italy and Holland. WIA 1943 Sicily. S.A.S. 1944-45.War Crimes Commission, Germany 1947.Royal Ulster Rifles 1948-54 (Major). Only man to lead ops behind enemy lines in Korea 1950-51 awarded M.C. M.B.E. + French and American awards. Retired 1954, Falkland Islands Dependencies Survey Expedition 1954-56. Fellow of the Royal Geographical Society. Governor of Durham Prison.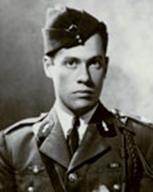 d'ARCANGUES, Michel (30); son of the Marquis d'Arcangues born 1919 .WW2 organised escape routes in the Pyrenees-Atlantiques region of France, then with Free French 12th Cuirassiers. Basque Nationalist, died at sea off San Sebastian 1946 in mysterious circumstances.
BLOUNT, Lt Cmdr. Sir Walter RNVR (36). Son of Sir Edward 11th Bart. Known as Jasper. To Sidney Sussex, Cambridge for law. WW2 1939 to Scapa Flow then training for Coastal training 1941 DSC for daring air sea rescue on the French Coast under German defences. 1944, Adriatic, MTB 634 (known as the Pirates of Penzance) special ops in support of Tito and the partisans. 2nd DSC for attack on two convoys and their escorts described as "the finest coastal action of the War". 3rd DSC for another action off the Iberian Coast. After the war Solicitor, Landowner and farmer.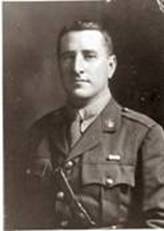 de BOISSIERE, LT-Col. William Henry (89). Trinidadian. French Mulatto, He joined the immigration department as Assistant Inspector and later became Protector of Immigrants in 1913. He was fluent in Hindi and spent some years as the Trinidad government's agent in India. Additionally, he served on the Legislative Council. During WWI as a Lt Colonel, he was the most senior British West Indian officer serving in Europe.
BOWRING, Major General John Humphrey (20), To Downside, Royal Military Academy Woolwich and Trinity College, Cambridge; commissioned into the RE. WW2 Middle East and India and Burma. Post War Brig and Chief Engineer, Far East. Engineer-in-Chief, 1965-1968; Col, Gurkha Engineers, 1966-1971; Col Commandant Royal Engineers, 1968-1973. C B, OBE, MC High Sheriff Wiltshire 1984.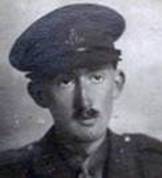 BREEN, Air Marshal John Joseph (06). Son of Inspector-General T.J. Breen, R.N., Inspector-Gen. of Hospitals and Fleets. To Trinity College, Dublin; RMC Sandhurst, Royal Irish Regiment 1915; seconded R.F.C., 1915; transferred to R.A.F., 1919; served European War, 1914-18, France and Italy, 1915-18 (despatches twice); R.A.F. Staff College 1925; commanded 84 squadron, Iraq, 1926-28, 33 squadron 1929-30; Imperial Defence College, 1931; Wessex Bombing Area, 1932-35; Sudan, 1935-38; War of 1939-45, A.O.C. No. 1 Bomber Group, 1940; Air Ministry Dir. Gen of Personnel, 1941-44; Head of Post War Planning exec., 1944-45; retired list 1946. CB, OBE. RIP 1964.
BRUCE Brigadier Ian Crauford (06). To Sandhurst, commissioned Cameron Highlanders. WW1 he was mentioned in despatches twice and awarded the Officer, Order of Leopold of Belgium with palm. He was also awarded the Haile Selassie Military Medal of Ethiopia with palm and the Croix de Guerre Belgian, with Palm. MBE in 1918. WW2 he commanded 1st Bn Gold Coast Regiment and then an Infantry Brigade in Somaliland for which he received the DSO in 1941. He wrote a biography of his ancestor Lady Hestor Stanhope The Nun of Lebanon. RIP 1956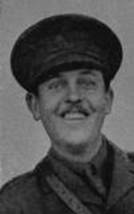 BUTTERS, Harry (07); from San Francisco. Inherited a fortune from his father. WW1 first American to join the BEF. KIA on the Somme Aug 1916. Obituary written by Winston Churchill. Sword made into crucifix for the Lady Chapel.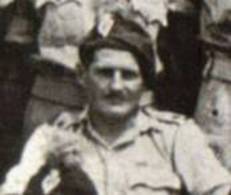 CANTOPHER, Lt -Colonel John (34), to St John's Cambridge for Economics. WW2 with London Irish Rifles. GM for removing a time bomb from a German JU-88 following the Battle of Graveney Marsh – the last armed fight between British Forces and enemy troops on English soil. Lt-Colonel OBE.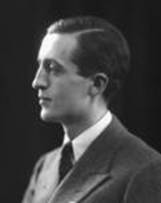 de CASA MAURY, Pedro Marquis de Casa Maury (13). Usually known as Bobby. Grand Prix motor racing driver. MD of Bentley cars. Founder of the Curzon Cinemas. Married Freda Dudley Ward one-time mistress of Edward VIII. WW2 Wing Commander RAF. Appointed by his friend Mountbatten as Head of Combined Operations Intelligence. 1942 Success with the Bruneval Attack and the St Nazaire Raid (The greatest raid of all time) but he resigned following the failure at Dieppe. RIP 1968.
CASTELLI Colonel Gerald Denis (14). Commissioned in the RHA. WW1 Wdd. and POW. WW2 commanding 71st Anti-Tank Regiment . Wdd. and POW. DSO, Croix de Guerre and Order of Leopold. One of the very few to be wounded and a POW in both Wars.
CAVROIS, Georges (06), born Dunkirk, studied law in Lille and Paris. WW1 Sgt French Infantry. Medaille Militaire, Legion d'Honneur. Member Conseil Général. The Dunkirk Allied War Memorial is situated on the Esplanade Georges Cavrois.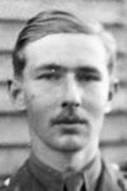 CLINTON, Michael (36) to London School of Economics. WW2 Major Royal Engineers bomb disposal. One of only two to be awarded GM and Bar. Post War Hon Michael Clinton Member of the Hong Kong Legislative Council.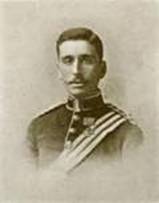 COSTELLO, Brigadier Edmund ((84) To Stonyhurst then Indian Army Lt 22nd Punjabis. Awarded VC at Malakand N W Frontier. Staff College Quetta. WW2 Brig General Mesopotamia, Relief of Kut, DSO, CMG. CVO. Led the Indian Army on the London Victory Parade. 1923 Director of Military Studies at Cambridge. RIP 1949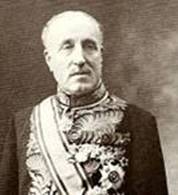 de CROY, S.H Prince Reginald (90) To Louvain University, diplomat. WW1 leading Resistance leader on the Western Front. Nurse Edith Cavell was one of his operatives. Created Serene Highness in recognition of his work. Later Ambassador to Sweden and the Holy See. RIP 1961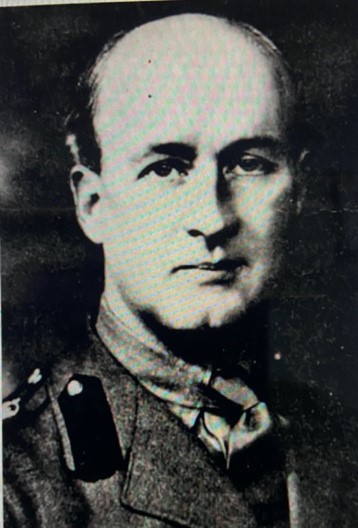 Van CUTSEM Brigadier William (08) born Calcutta, to Heidelberg then Woolwich, Royal Engineers, WW1 MC, Croix de Guerre. WW2 Brigadier Military Intelligence helped set up SOE, Cabinet Office and Head of the Political Intelligence Department. Brigadier.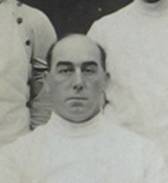 DALGLISH, Rear Admiral Robin (93) born NSW Australia, to Osborne for RN. WW1 Jutland, first Australian to reach Admiral's rank, Commodore Atlantic Destroyer Flotilla 1928, commanded the Australian Squadron, CB. Fencing Olympian at the 1920 and '24 games. Mother donated Chapel windows at St John's.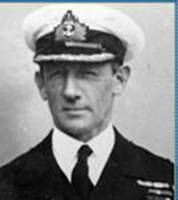 DICKENS, Vice Admiral Sir Gerald (93) son of Sir Henry and GS of the author. To Stubbington for RN. Captain Battleship HMS Repulse, Commander Reserve Fleet 1935-7. Director Naval Intelligence, Vice Admiral. Naval Attaché at The Hague 1940. KCVO, CB, CMG. RIP 1962.
DRUMMOND, Brigadier John (28) Son of Henry Drummond and the Hon Lilian Russell. To Sandhurst, Commissioned Royal Ulster Rifles. He once failed to pay his mess bill "as it had been beaten a short head at Cheltenham". WW2 Bn. adjutant Dunkirk (His diary used as the basis for the official War History). D Day Airborne Landing. CO 2nd Bn. DSO for the capture of the Bremen Kattyenturm Bridge "One of the finest manoeuvres of the campaign" the German Commander. Post War Brigadier commanding The Ulster Independent Brigade . RIP 1987.
DRUMMOND, Colonel Robin John McGregor (54). To RMAS, Commissioned Lincolnshire Regiment then Royal Anglian. Holds rare distinction of being awarded MBE Northern Ireland 1973 followed by an OBE on his next tour as CO 3rd Battalion 1979 in Londonderry. D A Prague 1987.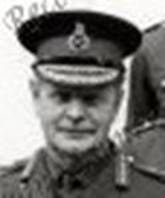 EUGSTER, General Sir Basil (33) to Christ Church Oxford, commd Irish Guards, Palestine MC. WW2 Narvik Bar to MC, CO 3rd Bn in France DSO. Later Commander Household Brigade and London District, Hong Kong, C in C UK Land Forces. First Catholic Colonel of the Irish Guards. General KCB, KCVO, CBE. RIP 1984.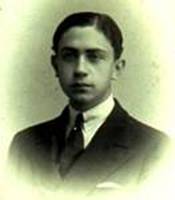 FALCO y ALVAREZ de TOLEDO, Joseph, Count of Elda (11). Right wing aristocrat son of the Duque de Fernan Nunez. Civil War 1936 responsible for the execution of 15 influential republicans at Leon. President of Spain's oldest savings Bank: Caja de Madrid 1939 -75.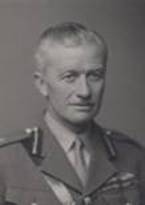 FANSHAWE, Major General Sir Evelyn (07) son of Lt Gen Sir Hew Dalrymple Fanshawe and GS of FM Sir Evelyn Wood. Commd. Queens Bays, WW1 France, Middle East and Russia. 1939 Commander 20th Armoured Brigade and then RAC Training Establishment. Major General. 1945 Director International Refugee Organisation Germany, 1952 Dominion Countries UN Organisation Mission. Fine horseman and polo player. RIP 1979.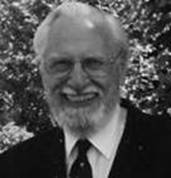 FARMER, Major John (35) from schools in Germany, Switzerland and Belgium. To Bank of England All round athlete, actor, ballet dancer and musician. WW2 commd. RA. SOE in France with Nancy Wake. MC. Post War, MI6 operative Middle East, Rome and Paris. Spoke several languages, Operative for Control Risk, Broadcaster on French Radio. RIP 2012.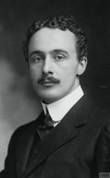 FORBES, Colonel The Hon Donald (92) Son of 7th Earl of Granard. Commd. RA, served Boer War, Attache to The Representative to The Vatican KSCG. MVO. Aide to Lord Lt of Ireland. WW1 Dardanelles DSO. Col 99th RFA Brigade. Supporting 22nd Division in Salonika. RIP 1938.
FOSTER, Lt Derrick James (39). To Dartmouth. He served throughout the war on destroyers escorting the Artic Convoys to Russia. Post War Submarines. 1st Lt and second in command of HMS Affray that was lost on special trials near the Channel Isles (Hurd's Deep) with the loss of 24 officers and 51 ratings 16 April 1951; the worst Naval loss of life since WW2. 2013 Foster's Widow unveiled the HMS Affray Memorial at Gosport.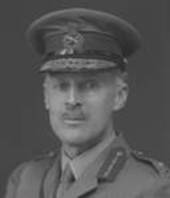 FULLER, Cuthbert (92) to Woolwich, Commissioned RE, WW1 Boer War, WW1 Gallipoli & France. Post War Brigade commander. Commander Eastern Command 1929-31 Major General CMG, DSO, Married the Princess Sophia Shahofsky 1912.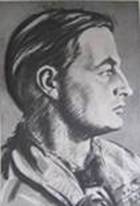 GEE, Howard Valentine (31). To Brasenose Oxford. British civilian volunteer served with British contingent of Finnish Army during Russo-Finnish War in Finland, Multiple linguist. 1940; Captured by Gestapo in Norway. POW in Stalag VII A, Moosburg, Laufen, Wurzburg, Tost and Oflag IV C, Escapee, sent to Colditz, one of only two civilians. After the War, Hauptman Eggers, the head of Security, asked him to translate his memoires of Colditz.
de GENNES, Count Andre (06). To St Cyr. Commis. 7th Chasseurs. WW1 Battles of the Marne, Yser and Champagne. 1915 Flying training. SPA 57, March 1916 shoots down future Reichmarshal Herman Goering. In May selected for first experimental rocket attack on observation balloons at Douamont. July forced landing- POW. Various escape attempts. Remembered for his daredevil flying and acrobatics. (Flew between the spires of Cologne Cathedral to mark the Victory) Croix de Guerre, Legion d'Honneur. WW2 Commander Hunting Group 25 till fall of France. Invited to dine by Goering on a visit to Paris: Refusedl. RIP 1975.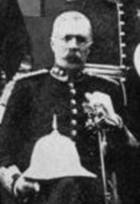 GORDON, Major General Joseph (73) of Wardhouse and Kildrummy. Commd RA to Australia as actor, journalist and policeman. Commd Australian Forces. Designed the Forces Rising Sun cap badge. Officer Commanding Dominion Forces Boer War. Chief of Staff Australian Forces. WW1 Reserve Army Commander. Author "Chronicles of a Gay Gordon".
HANAFIN, Group Captain Brian (31). To Cranwell, Cmmd. RAF Bomber pilot WW2. 1944 he led the second flight of 487 Sqn assigned to attack the Amiens Prison, and in October piloted the F.P.U. Mosquito on the Aarhus Gestapo raid in Denmark: the two most successful accurate pin-point low level air attacks of the War. CBE, DFC, AFC.
HARRISON Brig. General Gilbert Harwood ( 82). Son of Sir Henry Leland Harrison. Commissioned R E. Boer War MID. WW1 CMG. Engineer in Chief Eastern Command CB.
HARTER, Major General James (02). Commissioned Royal Fusiliers. WW1 Wounded, MID x 5, Invalided at Gallipoli, DSO & MC, and Croix de Guerre. WW2 Governor of Portsmouth, Commander Midland District. Colonel of the Royal Fusiliers 1947 – 54.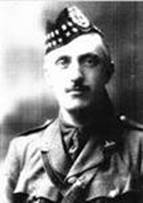 HAY, Malcolm (97) of Seaton, commd. Gordon Highlanders WW1 wounded at the Marne. Military Intelligence – Head of MI 1b signals and code breaking forerunner of Bletchley Park. Author on Catholic and Scottish History. WW2 fund raiser for POWs then took up cause of the Jewish People and wrote important works on the subject. The Hay Memorial Lectures at Aberdeen University are given yearly to promote greater understanding of their culture.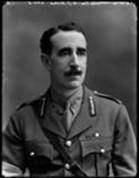 HICKIE Brigadier General Carlos(OB 88). He was born in 1873 the second son of Colonel Hickie of Sleyre. He was first commissioned into the Gloucesters and joined the 1st Bn. who had just been sent to South Africa. Fortunately, he was not with that part of the Bn that had a disastrous action at Nicholson's Nek 30 Oct 1899. The remainder including the newly arrived 2nd Lt Hickie were at Ladysmith which came under siege on the 2Nov 1899. He had to survive with polluted water from the Klip River and chervil; this was a paste made from equine carcases and akin to Bovril. After 118 days, General Buller broke through the Boer positions and the Ladysmith force was saved the ignominy of surrender. With His Regiment decimated and sent to Ceylon, Carlos transferred to the KOYLI. Within a fortnight of the siege being raised, he was at Driefontein with a battalion of his new regiment and this time the British not only fought well but won, putting the Boers to flight. At the end of the battle, Carlos was a casualty but lying in his tent rather than a hospital bed. A Mauser bullet had passed through his left boot grazing his foot and then ricocheted through a tin of cocoa in his haversack and then lodged inside another where he discovered it. Carlos "Cocoa" Hickie was wounded again before the conflict ended. In WW1, he commanded a Battalion of the Royal Fusiliers before being given command of a Brigade in 1916. Brigadier General Hickie CMG retired 1922 and died in 1959.
HOARE, Lt Colonel Robert Rawdon (13). Nephew of Samuel Hoare Viscount Templewood. WW1 Capt RFA, at 20 the war's youngest major. MC. Secretary of The Economic League. WW2 Commanded K Battery. 1940 made a stand at Hondegham holding up the German advance on Dunkirk. The Battery was renamed Hondeghem in honour of their achievement. He was awarded the DSO and then Commanded 5th RHA. Post War resumed his role in the secretive Economic League and its political advocacy.
HORAN, Rear Admiral Henry (04). To RN. WW1 commanded MTB 29 then the destroyers HMS Archer and then Wessex. 1937 Captain Battleship HMS Barham. !938 appointed Chief of Staff and Commander New Zealand Division. 1941 Combined Operations and finally Commander Western Approaches and Rossyth. CMG. Admiralty report: "being Irish, [Horan] has most of the traits usually attributed to that race."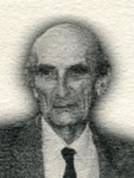 D'HUART, Baron Thierry, (17). Belgian, Owner of Chateau Ter Block nr. Brussels. Amateur pilot with his Stamp SV 4 kept at his home. WW2 Belgian Airforce. July 1941 two of his friends made one of the most daring escapes of the war, taking his aircraft from the German occupied Chateau at night and flying it to England.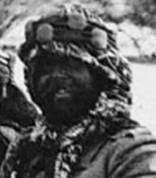 JOYCE, Pierce Charles of Mervue (96). Connaught Rangers, Boer War Wounded. WW1 Lt Colonel advisor to Feisal Commander of the Arab Army. CO of Lawrence of Arabia. Commanded the first long range desert Group. 1921 Senior Military advisor to King Feisal in Iraq.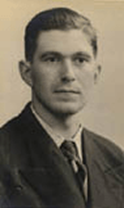 KENNY, Tom (27). Canadian, nephew of Theodore Roosevelt, half-brother of Desmond Knox-Leet (Business qv.) Studied architecture in Belgium. WW1 he was in Marseille at the outbreak and was part of the group that set up the "Pat O'Leary" escape line. Tom also provided technical drawings of German airfields and port installations also the finance. Arrested, released through influence of US President. Joined Maquis but was forced eventually to escape over the Pyrenees. Joined RAF Intelligence.
LUKE, Brig. General Thomas Henry (88). joined the Royal Artillery1892; He served on the North-West Frontier of India, 1897-98, with the Tirah Expeditionary Force. He was promoted Captain on 19 January 1900. Captain Luke served in Tibet, 1903-4, in the operations at and around Gyantse; MID and DSO for marked ability in handling his guns and devotion to duty during a very trying campaign. He served on the North-West Frontier of India (Mohmand), 1908. 1910 to June 1919, as Director of Administration, General Headquarters, India, with the rank of Brigadier General. He was CRA, Kohat Kurran Force in the Afghan War. He was made an O.B.E. in 1918, and a C.B.E. in September 1919.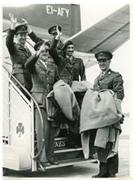 McCARTHY, Colonel Justin (31) Born in England but joined the Irish Army. Considered one of their most competent officers, he was the pathfinder amongst the Defence Forces many peacekeepers: service with distinction in three successive United Nations missions, UNOGIL, UNTSO and ONUC, first Irish Officer to hold three successive senior appointments on an international military staff at the headquarters of three different United Nations missions, and unfortunately the first and most senior Defence Forces officer fatality on overseas service in 1960. He was posthumously awarded the DSM with Distinction and commemorated on a postage stamp in 2008.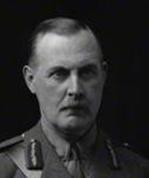 MACDONOGH, Lt-General Sir George (81) to Woolwich RE, Head of Military Intelligence 1910, helped set up MI 5 & 6. WW1 Director Military Intelligence, produced Defence of the Realm Act. Lt General. 1919 Adjutant General responsible for demobilisation. The King's representative to bring home the body of the Unknown Soldier. Chairman War Graves Commission. President of the Confederation of British industry. Chairman of the Palestine Mandate Society.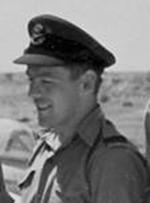 McELHAW, Sqn Ldr Timothy (44). To Cranwell and Trinity Cambridge. During the 1948 Arab-Israeli War flying a spitfire he shot done 2 Egyptian fighters becoming the last RAF pilot to achieve a victory in aerial combat. He himself was later shot down on unarmed aerial recce by two ex RAF Canadian mercenaries flying for the Israelis and taken POW.
McHUGH, Capt. Christopher RN (64) To RN Engineering College, Ecole Supèrieur de Guerres Interarmées in Paris. Technical Naval Attaché Paris, Royal Yacht Britannia. Member Royal College Defence Studies. Government Audit Commission on The Gulf War, OBE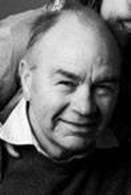 McNAUGHT, Eustace Arthur (40). To New College Oxford. WW2 Capt. Airborne Artillery. Algiers, Wdd. Sicily. Arnhem. Transferred to SAS then Intelligence. Diplomatic Corps. Named by Russian spy Kim Philby as the MI6 espionage co-ordinator in the Middle East.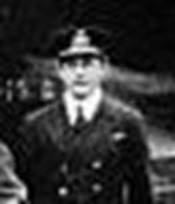 MARRIOTT, Captain John RN (91). To RN, various ship appointments and staff of Osborne up until WW1. HMS Charybdis at Gallipoli. Assistant to First Sea Lord Rosslyn Wemyss. Nov 11 1918 represented Britain together with Wemyss at the signing of the Armistice at Compiegne. CMG, Legion d'Honneur, Crown of Italy, Order Rising Son, Order of the Nile.
MARTIN, Major General Kevin John (07). To Woolwich. Commis RE. WW1 DSO, Legion d'Honnour, Croix de Guerre, Ordre de la Couronne, MIDx5. BLO to Marechal Foch. Post War MA Paris and Warsaw. WW2 Major General Eastern Command. Only son John (OB) KIA.
MATHEW, Lt General George Montague (90). Commissioned Royal Marine Artillery. WW1 comd. Howitzer Brigade France. Col Commandant at Chatham and Deal. 1933 ADC to King George VI. Retired 1936 CB.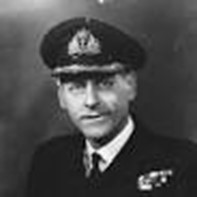 De MAUNY, Lt-Cmdr. Comte Victor Alexander (11). Son of Comte Maurice de Mauny -Talvande. Entered RN as a Cadet . WW1 , at the age of 16 commanded the first launch to put troops ashore at Anzac Cove 25 April 1915. Resigned RN in 1919. Re-joined 1939. Commanded 3 separate "Little ships" to rescue troops at Dunkirk, bringing out some 900 men while under constant fire and bombardment. MID, DSC. and RVM. Commanded the Destroyer HMS Impulsive. Retired to Ceylon Chairman of Rosehough Tea Co.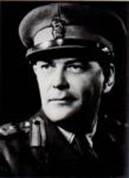 MAUNSELL, Brigadier Raymund (20). Sandhurst, commissioned RTR. WW2 Chief of Security Intelligence Middle East. He broke the Kondor Spy Mission. Brigadier CBE. Post War Head of Special Sections Sub-Division responsible for rescuing German intellect for the West and preventing their technology falling into Soviet hands.
MAXWELL-SCOTT, Rear Admiral Malcom Raphael (98) Son of Hon Joseph Constable Maxwell and Monica Hope- Scott Scottish author and descendant of Sir Walter Scott. He married Fearga d. of Admiral Sir Nicholas O'Connor. WW1 MID, DSO. ADC to King George V. Commander Naval Base Singapore.
MORROGH Brig. Walter, Francis (09). Son of an OB. Commissioned Leinster Regiment. WW1 attached MGC MID, Wdd, MC. Waziristan Campaign 19-22, MID DSO Lt-Col. Royal Tank Regiment. WW2 Brig. Commander 25th Armoured Brigade. Commander Fighting Vehicles Research Establishment RTD 1947.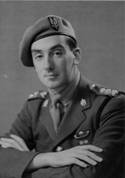 MUIRHEAD, Alexander Desmond (38). To Sidney Sussex Camb. Then St Thomas's. WW2 Worcestershire Regiment seconded 1st SAS. Mortar specialist in Special Raiding Squadron Sicily. Then 1st SAS Italy France Germany and Norway. Commander of A Troop 1st SAS who first discovered Belsen Concentration Camp. MC MID. Major. Chief Medical officer at the BBC. RIP 1999.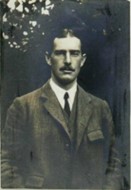 MURPHY, Brigadier General Cyril Francis de Sales (98). One of six brothers, the sons of Jerome Murphy, Brewer of Ashton, Cork. Commissioned in the R. Berkshires. S A War. WW1. RFC awarded MC and DSO . He was also awarded the Officer de Croix de Couronne. He retired from the military in 1919, with the rank of Brigadier-General. He was with the National Institute of Agriculture and Botany, Cambridge between 1922 and 1927. In the Second World War, he was with the Royal Air Force (Air Ministry.)1 He returned to the National Institute of Agriculture and Botany between 1944 and 1947.1 He lived in Co. Offally
MURRAY, Brigadier Terence Desmond (08). Son of Sir John Plunkett Murray Governor Papua New Guinee. WW1 Leinster Regiment, Wdd, MID, MC and DSO. WW2 Royal Tank Regiment
Married Phillipa Dt. of Gen. Sir Frederick Kitchener Gov. of Bermuda and niece of Ld. Kitchener.
CBE.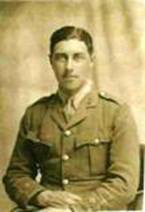 MYBURGH, Brig, Philip Stafford (10). To Woolwich. RA, WW1 MC, Croix de Guerre, wounded x 4, DSO. Wife deserted him for 4th Baron Derwent. WW2 Brigadier, commanding Artillery in Western Desert and Burma. Bar to DSO and CBE.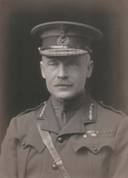 O'LEARY, Brig-General Tom Evelyn (79) Son of Surgeon-General Tom O'Leary. Commissioned Royal Irish Rifles. Served N W India, Chitral Expedition, South Africa. WW1 MID, CB, CMG, CBE.
OLIPHANT, Capt. Henry Gerard of Condie RN (91). To Britannia. First Command 1908 Destroyer HMS Banshee. 1909 CM for stranding his ship but promoted to Lt Commander the same year. 1911 HMS Amazon 1914 Commander Dover Patrol MID. 1916 DSO for action off Belgian coast. Oct 26/27 The Battle of Dover Strait, Oliphant in command of the Destroyer Flotilla in what has been described as the most shambolic defeat for the Navy in WW1. However, his Admiral described him as a "dashing officer spent 793 nights on bridge of ship during war." WW2 Captain of Minelayers Portsmouth. MVO, DSO.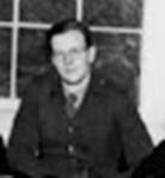 O'NEIL, Kevin (35). Classics Scholar Wadham Oxford. WW2 Capt. Royal Fusiliers. Bletchely Park code breaker worked on "Testery". 1945 Intelligence team to Washington. Recruited by the Canadians to join their Communications Security Establishment. Director 1971 – 1980. Order of Canada.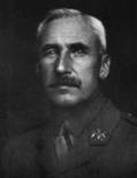 PEDLEY Brigadier General Stanhope Humphrey (83). Grandson of John Gully MP, prize-fighter racehorse owner (Derby x 3) and politician. Sandhurst then Royal West Kent Regiment and served NW Frontier India and South Africa. WW1 Mesopotamia CB for attack on Nasariyah. CO Durham LI France 1916. Brigadier 1917 Brigade Commander JP and DL Worcestershire. RIP 1938.
PERRETT-YOUNG. Brigadier Michael Davis (44). To Cambridge, commission RA then Intelligence Corps, Produced "the green line" Cyprus 1964. Director of the Intelligence Corps 78-81.
PLOWDEN, Rear Admiral Richard Aston (93). Entered RN, Appointed Battleship Ramillies 1902, Anti-slaving work Red Sea. He captured a slaving Dhow renamed HMS Irresponsible. Commanded 6 destroyers from 1907 onwards WW1 Battle of Jutland Commanded HMS Hardy 4th Destroyer Flotilla. Captain 1921 Commanded Battleship Centurion 1931. Rear Admiral 1933. Retired. WW2 re-joined as a convoy commander. Richard Plowden died in action at age 59 on 24 February, 1941 when his steam merchant Sirikishna of the dispersed convoy OB-288 was torpedoed by U-96 (the submarine upon which Das Boot was loosely based) and lost in the North Atlantic. DSO.
POETT Major General Joseph Howard (73). Son of Joseph Poett of San Mateo California. Commissioned 39th Foot, Staff College, Commanded 1st Bn Dorset Regt. Served in the Afghan War 1880, Bechuanaland 84-85 Boer War and awarded CB. WW1 Commanded 55th Brigade then Staff responsible for the withdrawal at Gallipoli CMG and CBE. Also served Salonika and France. RIP 1929.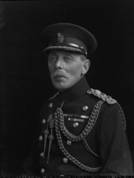 POPE-HENNESSY, Major General Ladislaus (92). Son of Sir John Pope--Hennessy MP. Oxford L.I. Participated in combat in Africa before World War I. During the latter he served in France, Iraq and India. Commander of the 50th (Northumbrian) Division and area from 1931-35. Military Inter-Allied Commissioner of Control in Berlin. Military Attaché at Washington. He published a number of books and articles on military matters and predicted the technique of the German Blitzkrieg. CB, DSO.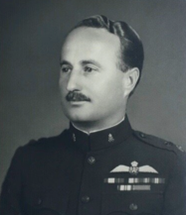 PURCELL, Lt-Colonel Herbert Gerard (29). Joined the RAF then 3rd Gurkhas, N W Frontier, WW2 Commanded both 1st and 3rd Gurkhas in Burma. Took the surrender of the Japanese in Saigon. Retired inn 1947. Inter Services Boxing Champion, Amateur Jockey, Polo player and MFH ( he hunted with every pack in Ireland).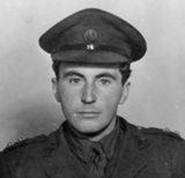 RAFFERTY, Brian Dominic. (37). To Christ Church Oxford. WW2 Capt. Royal Berkshires. SOE, 1942 to France OC Headmaster Group, codename Dominique organised resistance in the Massif Central. Arrested Dec '42. Tortured, gave nothing away. Sent to Flossenburg. March 29 1945 executed (hanging). Postumous MC and Croix de Guerre.
ROSS Brigadier Harry (86). Son of Colonel W Ross to RMA Sandhurst (Capt. of Cricket) commissioned Somerset Light Infantry but then transferred to the Indian Army. He fought on the N W frontier 1897, and then commanded Levies in the Smaliland campaign 1903. WW1 he commanded 103 Mhratta Light Infantry MID x2 and the DSO serving in Mesopotamia. In 1919 Afghanistan and Wazaristan 1920. Promoted Brigadier, CIE and then CB. While in India he played Cricket for the President's XI.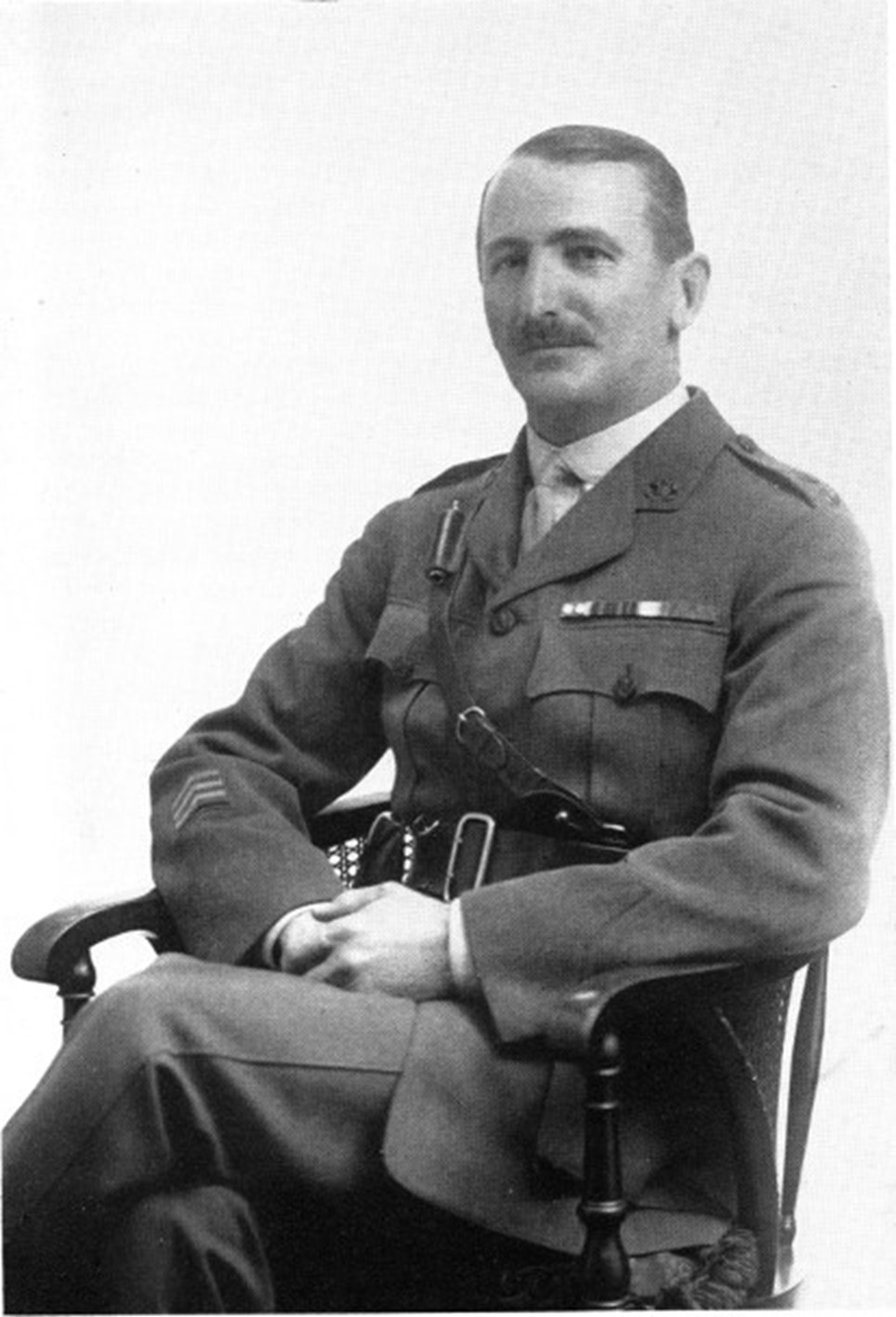 SEGRAVE, Brigadier General William (93). Commd HLI. DSO at Kandia Crete 1898, DSO NW Frontier India, WW1, DSO MID x7, Brigadier Comd 152 Inf Brigade 51st Highland Division. Exceptional to be awarded 3 x DSO.
SHEIL Brigadier William (15). From a family of Irish racehorse breeders. To Woolwich, commissioned RHA. Amateur Jockey. Commanded the ceremonial Troop at St John's Wood. WW2 Commanded Field Regiment. Brigadier CRA 51st Highland Division. CBE. DSO & Bar. KIA 1945. Barracks at Verden, Germany named in his memory.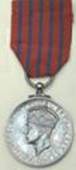 SHEPPARD, James (41) to Barts for medicine. Joined RN as a surgeon. 1951 awarded GM for act of great Bravery treating casualties when the naval Auxiliary Bedenham blew up in Gibraltar Harbour. "He helped to pull out of the water a badly burned man and took him to an ambulance. After the second explosion he immediately began to administer first aid to the seriously injured on the wharf. His total disregard for his own safety and his determination to do all within his power to seek out casualties and relieve pain are worthy of the highest praise".
STACKE, Major Harry FitzMaurice (09). To Woolwich, commd. Worcestershire Regt. WW1 wdd x 3, Belgian Croix de Guerre, MC. Acknowledged authority on military history. Author. He wrote the Official History of the East African Campaign. RIP 1935.
STEVENS Brigadier Anthony (59) GS of Col. Harold (below) To RMA Sandhurst Commissioned RA. Russian Linguist Military Attaché Moscow. ADC to The Queen 1994. Musical librettist.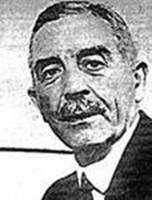 STEVENS, Col. Harold Raphael Gaetano (00) To Woolwich. RA. WW1 France and Salonika. DSO Croix de Guerre. Black Sea Army 1920-23. Mil Attaché Rome. WW2 BBC Radio Londra transmitting to Italy as the famous "Colonello Buonosera". His name found daubed on buildings during the liberation. CMG, DSO. RIP 1961.
STEVENS, Philip (64). To RMAS, commissioned KSLI. Financial and Wealth manager with leading Private Banks. Teamed with Sir Anthony Seldon on WW1 Battlefield tours .Expert particularly on Verdun. Author of "The Great War Explained".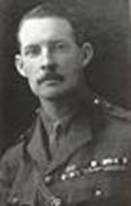 STRUTT, Lt-Colonel Edward (91) g s Lord Belper to Innsbruck and Christ Church Oxford. Boer War with Royal Scots WW1, Lt-Colonel, DSO, wdd MID. 1919 special solo mission to rescue the Hapsburgs from Austria. CBE. 1920 High Commissioner for Dansig. 1921 Failed Hungarian restoration bid. 1922 Climb leader of the first Everest Expedition. President of the Alpine Club. RIP 1948.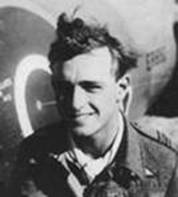 TAYLOR, Squadron Leader John (36). One of the RAF's leading air aces of WW 2 with 15 kills and 11 damaged aircraft to his credit. John was the leading ace in the North Africa campaign but was killed commanding 601 Squadron "The Millionaires" over Tunis in July 1943. He was awarded the DFC & Bar.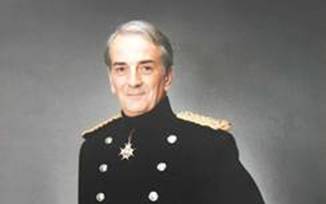 TYLER, Major General Christopher, (52). Son of Major General Sir Leslie Tyler. To Sandhurst and then in his father's footsteps to REME. To Trinity Cambridge, Staff College. Final appointment as Senior British Officer Allied Forces Northern Europe.1989, appointed Resident Governor of The Tower of London and Keeper of The Jewel House, the first Catholic since The Reformation. International Rugby Referee. Secretary of the Royal Humane Society and Master of the Turners Livery Company.
VAUGHAN, Major Ernest Napoleon Eugene Mallet (94). Family of the Earl of Lisbourne, Godson of the Empress Eugenie and The Prince Imperial. Sandhurst, Commissioned Grenadier Guards Boer War Wdd. WW1 1916 Awarded his DSO -"When in command of an isolated trench, and attacked in front, flank and rear, he drove off the enemy, killing over 100 of them, and took twenty prisoners. His fine example has given great confidence to his men. Painting of this action held by The Regiment.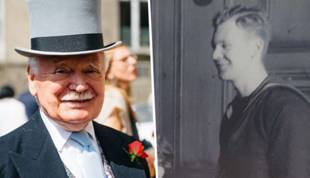 de VLEESCHAUWER Baron Louis Marie Albert (43) son of Belgian Minister who brought the Government in exile to the UK. WW2 Belgian Navy attached RN including D Day. Post War Cambridge and Louvain Universities. President of various Veteran Organisations Including the Belgian Navy, The Officers Association and the Wounded Veterans. He represented Belgium each year at the Remembrance Sunday Service and Parade at the Cenotaph in London. Commander of the Order of Leopold 11, Officer of the Order of Leopold, Officer of the order of The Crown, The Belgian Military Medal for Bravery.
de VOMECOURT, Baron Pierre, (19) WW2 French Army, retreat to Dunkirk. Evacuation to UK. SOE - first group leader sent to France 1941. "Autogiro" circuit near Paris. Arrested, tortured by Gestapo sent to Colditz. Recruited his brothers Jean and Philippe, initially splitting the country between them – the first Resistance Leaders in France.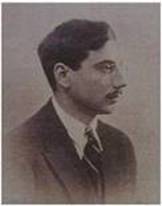 de VOMECOURT, Philippe (19) SOE Agent. He put his property near Limoges at the disposal of the SOE to receive agents sent from England to France and received the first parachute weapons in France mid-June 1941. Under the name "Gautier" he ran the Ventriloquist network covering the Free Zone. He was arrested by the French police in October 1942 and sentenced to ten years in prison. Incarcerated at the Eysses Prison SW France he organised the largest escape in Occupied France of 53 prisoners. He went over the Pyrenees in January 1944 and made it to England. After a few weeks he returned to France in April 1944 to lead the Antoine-VENTRILOQUIST network in the Sollogne region under the name of "Antoine".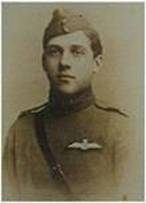 de VOMECOURT, Baron Jean (17). WW1 Lt RFC. Wounded and receives British nationality. Mayor of Bonnal. WW2 Offers services to the British but fails to make it to England before the fall of France. Agrees with his brothers to organise the resistance and takes charge of Franche-Comté (important for passages in Switzerland) and the region of Nancy. Successful industrial sabotage and smuggles escapees to Switzerland. 1942 denounced and arrested sent to Oranienburg (Sachsenhausen) Concentration Camp. Starved to death Feb 1945.
WALSH, Brig. General Gilbert Howard (88), Son of Surgeon General Thomas Harrison. Commissioned Royal Scots Fusiliers. Served South African War, WW1 Lt-Colonel awarded DSO for holding a village until relieved. Brigade Commander awarded CB and CMG.
WATERS, Major Philip Duncan (14) WW1 Commissioned The Green Howards, MC and MID. Between the wars, farming interests in France and Australia. WW 2 Major Scots Guards. 15 Aug 1941, Commander of the Firing Squad that shot the German spy Josef Jakobs: the last man to be executed at The Tower of London. A coup de grace was not necessary.
d'YDEWALLE, Adelin Eugene Paul Firmin Marie Ghislaine van Outryve (18) Son of Rdder Clement. Born Belgium, Naturalised British. Made unsuccessful attempt to Canoe the Channel in 1919. RMAS, commissioned South Staffordshire Regiment. Irish War of Independence. Held responsible by the Republicans for the death of an escaping detainee in Cork on two occasions. Great Uncle of Queen Mathilde of Belgium.
POLITICS & DIPLOMACY
ARRIETA-ROSSI, Benjamin (80). Salvadorian, He was a member of the National Assembly, later Minister of Agriculture, City Mayor of Nueva San Salvador, and Governor of the La Libertad and San Salvador Provinces. He was responsible for bringing back the Jesuits to the country in 1916 after their expulsion in 1870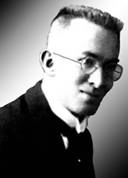 ARRIETA-ROSSI Reyes (85) Brother of the above. Lawyer, politician and academic. He went on to serve two terms as Salvadorian Foreign Minister, Judge of the Supreme Court and Rector of the University of El Salvador.
AZUCAR- CHAVEZ Carlos (00). San Salvador Lawyer. Professor, of international law, University de El Salvador. Magistrate, Supreme Court. Under-secretary War and Navy. Legal adviser, Bank of London and South America. 1955-6 Foreign Minister then Ambassador to London. Member Court of Arbitration, The Hague.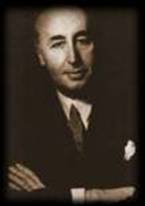 BAENA Duke of; Jose Ruiz de Arana (08); born 1893. Spanish Diplomat Montevideo, Washington, London. Ambassador Court of St James 1948 -53. Then at The Hague with the Court of Arbitration. GCVO. RIP 1985.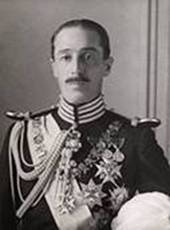 BERWICK & ALBA, Duke of (96); Jacabo Stuart–FitzJames born 1878. Descendent of King James II of England and the most titled man in Europe. Empress Eugenie of France (Aunt) died at his home. Madrid University, Courtier, Spanish Government Foreign Minister, member of Nationalist plot to bring Franco to command the Army 1936. Ambassador Court of St James 1939-45. Knight of the Golden Fleece. GCVO. Olympic Silver Medal for polo 1920. Married Dona Maria daughter of the Duke of Hijar. RIP Lausanne 1953.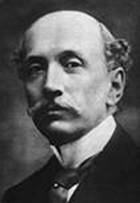 BERMUDEZ de CASTRO, Salvador, Duque de Ripalda (77). The Duke was a prominent Spanish author, conservative politician and nobleman. A deputy for Oviedo (1891-1923), he served as Minister for Foreign Affairs 1919-21, 1917, 1913-15; Mayor of Madrid 1903-4 and Governor of the Bank of Spain (1922-3). One of 22 Jurists that ruled on the legitimacy of the Franco regime.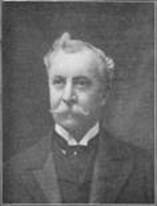 de BLACAS, Duque Pierre (79). Succeeded his brother 1866 as 4th Duke and 4th Prince. Deputy in the National Assembly for Maine et Loire Department 1906 till 1919. His family home the Chateau d'Usse was the inspiration for the Walt Disney castles.
BLOUNT, Colonel Edward Augustine (90). WW1 Hon Colonel on the Staff 14-18 in France OBE , Legion d' Honneur, Croix de Guerre. Deputy President of the War Claims Commission. CBE.
BLOUNT, Edward Charles Aston (92) Son Henry Blount of Imberhorne, GS of Sir Edward Blount. Entered the Diplomatic Corps, Hon Attaché in Brussels and at St Petersburg. JP and Alderman for Sussex. WW1 Head of the French Department of the Foreign Office. OBE. M. Princess Clara Marie Dt of Napoleon Duc de Bassano.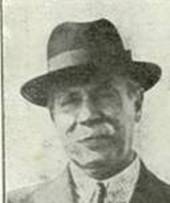 BRENIER, Henri (81); born in Shanghai 1867, Lyons Chamber of Commerce, editor Journal des Debats. French member of the International Opium Commission1909. Assessor to the League of Nations on drugs and president of the Advisory Committee. Founder member of the Academy of Colonial Sciences 1922. Author.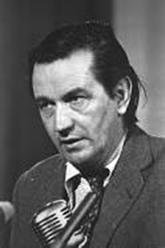 BROWNE, Noel (34); born Waterford 1915, medicine at Trinity Dublin, MP Dublin South East for Clann na Poblachta. 1948-51. Minister of Health 1948-51, Independent MP 1951-54 and 1957- 65. MP Dublin North Central for the Socialist Labour Party 1981-2. Remembered for his campaign against TB and the Mother and Child Scheme.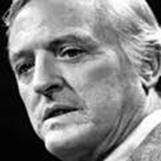 BUCKLEY, William (39); son of oil baron William Buckley Sr, WW2 US Army, Yale University and recruited by CIA. Editor of The National Review and author. Right wing commentator but strong supporter of Civil Rights. Host of Political TV show "Firing Line". US Delegate to the UN. All round sportsman and musician. One of the most influential Americans of the 20th century. RIP 2008.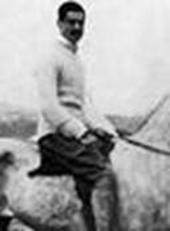 CAPEL, Arthur "Boy" (97). Born Paris WW1 Liaison Officer French Cabinet Office, Political Secretary to the Council of Ministers. Playboy, polo player and lover and financial backer of Coco Chanel. Killed in car accident Dec 1919. CBE for his War service.
CAPEL-DUNN, Colonel Denis (21) From Leipsig to Trinity Cambridge, Barrister, WW2 Lt Colonel Intelligence Corps. Joint Staff Secretariat in the Cabinet Office. Present with Allied Leaders at Moscow and Yalta. Representative at the San Francisco Conference for the setting up UN. Killed on the return flight 1945. Said to be Anthony Powell's inspiration for Widmerpool in a "Dance to the Music of Time".
CLASEN, Andrew (25) born Luxemburg to University College Oxford and Aix-La-Chapelle. Diplomat.WW2 1940 brought Luxemburg Govt to London. Minister in Exile till 1944 and then Ambassador 1955. Representative on the NATO Council. GCVO.
DOUGLAS, James Edward (38). To New College Oxford. 1940 Board of Trade. 1951 Head of the Economic section of the Conservative party research. Influenced policy and manifestoes up until 1974. Responsible for the leader electoral system that brought Heath to power. Founded the Consumers' Association 1963 and launched "Which". 1977 he left politics to take up senior academic posts at Yale and Columbia and finally the Woodrow Wilson Fellowship at Princeton. OBE.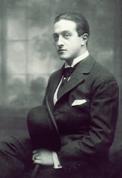 de ELIA. Augustin (06). Argentinian. His father was President of the Jockey Club. National Senator and Mayor of La Matanza, He married Susana Costa-Paz, D. of the Governor of Buenos Aires. RIP 1960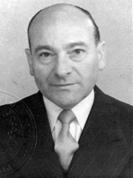 EGUIQUREN IRRAZABAL, Alberto (16) Son of Luis Eguiquren Lawyer and Ambassador to The Holy See. Family home The Eguiquren Palace in Santiago famed for having its own theatre and now part of the Catholic University. Alberto was a Politician representing the Traditional Conservative party . He was also Mayor of Chimbarango.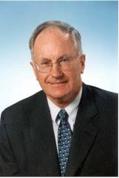 EMBRY, The Hon Paddy (57) Son of Air Chief Marshal Sir Basil Embry the most decorated Officer In the RAF and Margaret Hope Elliott who had 3 brothers KIA. Farmer in W. Australia. Entered Legislative Council in 2001 representing The One Nation Party. Then an Independent. Federal President One Country Party 2004-7.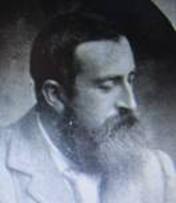 EMLY, 2nd Lord (Gaston Monsell) (75) son of Liberal Peer and Government Minister succeeded 1894, State Steward and later Usher to the Viceroy of Ireland. Nationalist Peer and radical on Irish Home Rule. RIP 1932.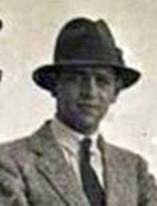 de FAYAL, Domingos. 5th Duke of Palmela (15) to Kings Cambridge. Director Banco Espirito Lisbon, Diplomat, Ambassador to London 1944-49. LLD Cambridge 1947. GCVO. Gulbenkian Foundation Trustee.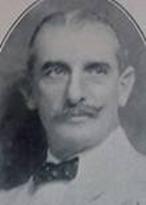 FRANCIA, Colonel John Lewis (80). Commanded Royal Malta Artillery 01-10. Chairman G Buttigieg Bank, Malta. Owned extensive flour Mills. 1919 the populace rioted over the price of bread and attacked the mills and his home in Valleta. The destruction and looting is now remembered as "Sette Giugno" one of the national holidays. His Home villa Francia is today the residence of the incumbent Prime Minister.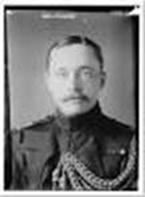 GRANARD, Bernard (Forbes) 8th Earl (90) succeeded his father, commd Scots Guards, Boer War. 1905 Liberal Government - Lord in Waiting, Assistant Postmaster General, Master of the Horse. KP and Privy Councillor. WW1 CO Royal Irish Rifles and MS to C in C Salonika Forces. Irish Free State Senate 1922-34. King's Representative at Ascot. Married American heiress Beatrice Ogden Mills.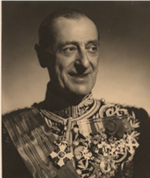 GOMEZ Y GARCIA, Manoel Marques de Barzanallana (91). Spanish diplomat. Consul General London 1939- 43. Bucharest 1943-45. Brother Joaquim (91) KIA in the Civil War. A Hero of the Holocaust, he rescued hundreds of Jews from the authorities. "Of all the allies of Nazi Germany, Romania bears responsibility for the deaths of more Jews than any country other than Germany itself". Decorated with the Crown of Italy, Romania and Bulgaria. He acted beyond duty and contravened Regime policy putting his career and life at risk. RIP 1964.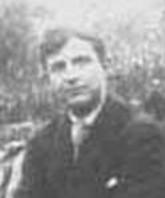 GUNN, Selskar (96) son of Theatre Impresario Michael Gunn, to MIT, USA. Professor of Biology. 1911 Secretary of the American Health Association. 1917 Member of the International Health Board Red Cross, Central figure in the League of Nations Health Organisation. Vice President of the Rockafella Foundation.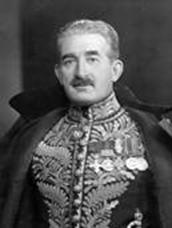 HENNESSY, George Ld Windlesham (87) son of Richard Hennessy of Cognac. Commd Kings Royal Rifle Corps WW1 on the staff 8th Div. 1918 MP for Winchester, served in several Administrations as a junior Minister either Treasury or Whips office. Baronet 1927, 1931-41 Vice Chairman Conservative Party 1st Lord Windlesham 1937. RIP 1953.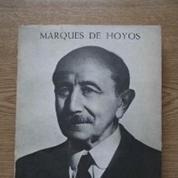 de HOYOS, Jose Maria 3rd Marquis de Hoyos (90). Son of the Spanish Ambassador to Vienna. Entered the army and rose to lt-Colonel. He was Mayor of Madrid 1930 -31 and Minister of The Interior in the last Monarchist government of 1931. He married Isobel Marquesa de Puebla de Las Infantes Lady in Waiting to the Queen.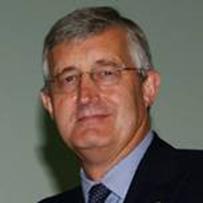 KELLY, Sir Christopher (65).To Trinity Camb. and Manchester Univ. Civil Servant. Head of Fiscal & Monetary Policy 1994. Permanent Secretary Dept Health 2000 Reports on Soham Murders. Chairman NSPCC 2002, Chairman Financial Ombudsman Service 2005. Chairman Standards in Public Life 2007. Chairman King's Fund 2010.Chairman Responsible Gambling Strategy Board. KCB.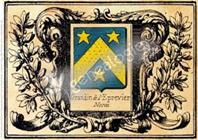 de L'EPREVIER, Herve Laurent Marie Grandin (02). Born in 1889 at Poitiers the son of Raymond and Louise. Embassy attaché in Warsaw in 1919, secretary in Berlin in 1925 then in Helsinki, Mr. Grandin de l'Eprevier was stationed in Stockholm in 1932. Minister plenipotentiary in La Paz in 1940. He resigned his appointment in strong disagreement with the Armistice and joined The Free French in May 1941. Political Director at the National Foreign Office in London in 1942, he was appointed delegate of the French Committee for National Liberation in South Africa in 1943, then Minister in Montevideo in September 1944. Latterly he was Ambassador to Chile. In January 1951 three shots were fired at him while visiting the USA but he was unhurt. Commandeur Legion d"Honneur 1951 previously Chevalier and Officier. He died in Paris in 1959.
de MADRE Jean (41). French, Son of Jean Comte de Madre international and Olympic polo player. Chairman International Air Transport association, Secretary General North Atlantic Alliance Association in support of NATO.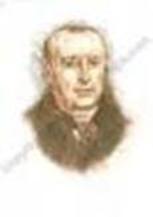 MARTYN, Edward (76) born Tulira Castle Galway, to Christ Church Oxford, Dramatist, novelist and art collector, patron Irish National Theatre. Became radical Irish Nationalist in the
1880s. First President of Sinn Fein 1905-8. RIP 1922.
MELHADO, Hon Carlos (90). Henry (96), Bernard (00). British Honduras. All three were members of the Legislative Council appointed by the King. Carlos CMG, Henry OBE and Commissioner for Currency. All made their money through Alcoholic Beveridge and the illicit export to the USA during Prohibition.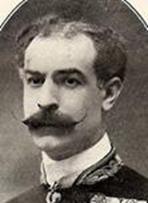 MERRY del VAL, Marquis Alfonso (76) son of the Marquis to Louvain University. Spanish Diplomat served in most European capitals. Succeeded father in 1925. Ambassador to London 1913-31. Resigned on the abdication of the King. Many decorations including GCVO.
Del MERITO, Joseph 3rd Marquis (06). Spanish son of the 2nd Marquis founder of the winery Jerez de la Frontera (Marques Del Merito). He was one of the conspirators who brought Gen Franco to Spanish Morocco to command the Nationalist forces. His Sister married 3rd Duke of Santona (OB).

MOLESWORTH, Sir Lewis (70). Son of 10th Bart. Liberal Unionist MP for Bodmin 1900-6. Succeeded as 11th Bart 1889. Cornish Landowner of some 20,000 acres . DL and High Sherriff 1899. Fellow of The Royal Geographical Society. M. to Jane daughter of US General David Marsh Frost. Seat: Percarrow home of the Molesworths for 400 years.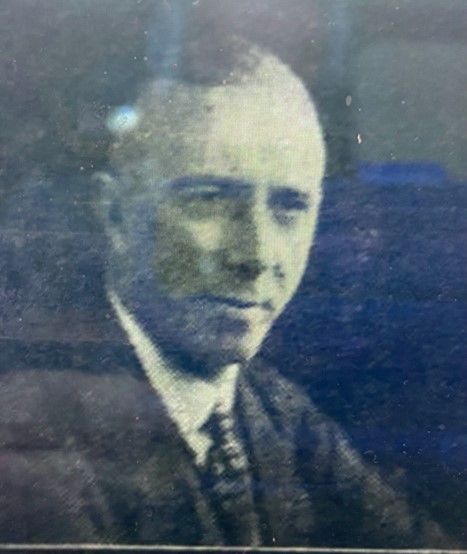 MURPHY, Joseph Xavier (90).Born Blackrock. A partner in Palgrave, Murphy, & Co., steamship office and agents for the Liverpool underwriters' association, he also had a close association with the Bank of Ireland, serving as director (1917–37), deputy governor (1922–4), and governor (1924–6). Among other positions, he was a commissioner of Irish lights (1922–37), local director of the Guardian Insurance Co., director of Great Southern Railways, and director of the Dublin Alliance and Consumers' Gas Co. 1927 MP for Dublin County. Married Dt of Sir George Fottrell (son at Beaumont).
O'BEIRNE, H. E. Hugh James (81). To Balliol Oxford and entered Diplomatic Service. 1902 to Russia followed by Washington and Paris. 1906 Counsellor Embassy St Petersburg. Minister responsible for the British Russian Accord. 1915 mission to Bulgaria then Minister responsible for the War Department of the Foreign Office. He was one of the leading instigators for The Balfour declaration together with Sykes qv. 1916 selected to accompany Lord Kitchener to Russia. Drowned with him when HMS Hampshire went down 5th June 1916. CB, CVO, DL. JP.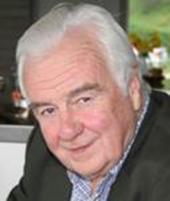 O'BRIEN, Terence (54) to University College Oxford then returned to New Zealand. Diplomat as Ambassador to the EU and to the UN President of the Security Council during Bosnia War 1993. Head of the Economic Directorate of the Foreign Office, Founder the NZ Centre for Strategic Studies. Writer and Lecturer. Republican. Nickname "Chardonnay".
O'BYRNE, Patrick Joseph (88). Son of Count John O'Byrne. his mother was Eleanor von Hübner, the daughter of Austrian diplomat Count Joseph Hubner. He was an Irish republican and Revolutionary politician and represented Tipperary for Sinn Fein. He opposed the Anglo-Irish Treaty. RIP 1944.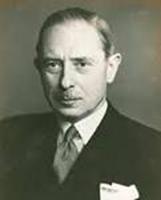 OGILVIE-FORBES, Sir George (09) to University of Bonn and New College Oxford. WW1 Captain Scottish Horse, Middle East. 1919 Diplomatic service. Spain during the Civil War. 1937 Berlin organised Kindertransport for Jewish children. 1940 Minister to Cuba. 1944 Ambassador to Venezuela. KCMG RIP 1954. Memorial plaque at the Foreign Office "for courage and Ingenuity" in the rescue of Jews from Nazi Germany.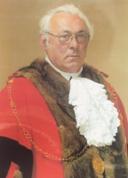 OLIVER, Stefan Robert Morgan (57). To Agricultural College and farm management. Authority on heraldry, author, West Suffolk County Councillor. 6th generation of his family to be Mayor of Bury St Edmunds.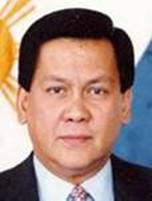 OSMENA, Sergio 111 (61). G S of Philippine President. To Harvard and Georgetown. Businessman and politician. Imprisoned by Pr Marcos 1972. Escaped 1977 (made into the Film "Escapo") Exiled USA. Secretary Progressive Party 1991. Senator for the Liberals then PDP. In office 1995 -07, then 2010-16.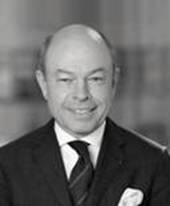 ORTOLI, Richard (67). The son of a French diplomat and an Anglo South American mother, he was born in Sydney, Australia. Further education at Seville, Leeds and Cornell. New York Lawyer, he is a member of the Assemblée des Français de l'Etranger, elected to represent the French in the United States. Past President of the Committee of French Associations of New York, and President of the Corsican Association in the United States. Knight, Ordre National du Mérite, France.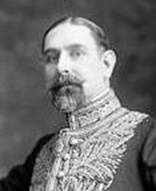 PEZET, Federico Alfonso (68). Peruvian. To Military Academy Lima. During Chilean War had two miraculous escapes one from drowning in the Pacific and the second when a train exploded on a mountainside. Entered Diplomatic Corps, Ambassador to Mexico then First Peruvian Ambassador to USA 1912.
de POMEREU, Armand, Marquis (12). French. Son of Robert Marquis de Pomereu, politician as both Deputy and Senator. To Christ Church Oxford. Interpreter and King's Messenger. Secretary to the Reparations Committee after WW1. Married Lydie daughter of the Duc d'Harcourt. A man of wealth, he owned various Chateau and the Hotel de Pomereu in Paris.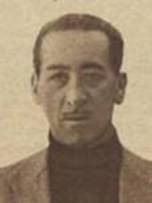 PORTAGO, Antonio Marquis a Carbasa de Vaca (10) to Christ's Cambridge. Member of Spanish Royal Household. Polo player President of Spanish Polo, Film actor, soldier and diplomat. 1936 Special Emissary for General Mola to Rome and Berlin to gain support for the Nationalist cause. RIP 1941.
QUESNEL, Marie Joseph Louis (82). Nephew of French Minister of Finance. School of Political Science then Law. Secretary of the Society of French Farmers. Member for the Seine-Inférieure from 1900 to 1902 and from 1905 to 1912. Senator for Seine-Inferior from 1912 to 1927. Member of the Seine-Inférieure from 1928 to 1936. WW1 served as a Captain of Infantry, Legion d'Honneur, Croix de Guerre.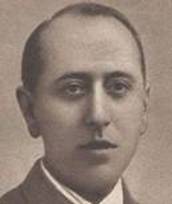 QUINONES DE LEON, Jose (91) son of Marquis Alcedo. Spanish Diplomat and confidante of Alfonso XIII. Ambassador to Paris, Delegate to the League of Nations.1925 proponent of Germany's admittance to the League. 1936 plotted with OB's Berwick & Alba and Del Merito to bring Franco to power. Guardian to Princess Juana, illegitimate daughter of the king.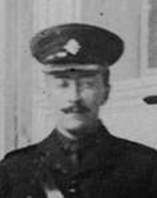 de SALIS-SOGLIO, Count John Eugene (09) 8th Count. To Baliol Ox. Varsity Fencer. WW1 Irish Guards, BLO Marshal Joffre. Post War diplomat 1939 att to Duke of Windsor for controversial visit to France. Cabinet War Office. ADC to FM Earl Alexander Western Desert and Italy. RIP 1949.
SAMUT Capt. Frederick (09). Maltese. To Sandhurst, commissioned Worcestershire Regiment. WW1 Severely Wdd. MC. Post War founded the Fascist Maltese Nationalist Party. RIP 1937.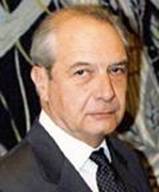 de SCHOUTHEETE de TERVARENT, Baron Phillippe (47) Belgian born Berlin, to Louvain for law and political science. Diplomat and Civil Servant. Belgian Ambassador to Madrid, Political Director of the Foreign Office, Permanent Representative to the EU, Member of the Belgian Royal Academy, Academic and author. RIP 2016.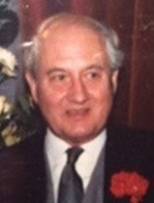 SECONDE, Sir Reginald (40). To Kings Camb. WW2 Major Coldstream Gds. Post War Diplomat Ambassador Chile (Pinochet Coup 1973), Romania and Venezuela. KCMG. CVO. Director World Youth Music Foundation. RIP 2017.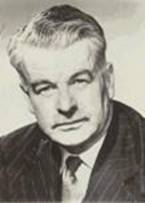 SWEETMAN, Gerard (25). To Trinity Dublin. Qualified Solicitor. Senator Fine Gael 1943-8. Dail 1948, Minister of Finance 1954 -57 Sweetman enacted policies that would make Ireland a net exporter. Known for high speed driving he was killed in 1970 after losing control of his car. The Taoiseach in his tribute said that he "commanded respect and attention", especially in matters of finance; a "gifted parliamentarian who loved the cut-and-thrust of debate" and who was as "fair an opponent as he was formidable". He noted a career cut short: "Through his tragic and untimely death Dáil Éireann and Irish public life have suffered a grievous loss. That loss will be felt all the more because of his great impact on, and contribution to, Irish political life".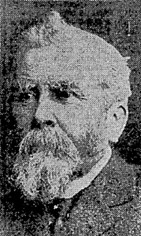 SWEETMAN, John (66) Irish Nationalist politician who served as an Anti-Parnellite MP in the 1890s, but later radicalised. He was one of the founders of Sinn Fein and was the party's President from 1908 to 1911. RIP 1936.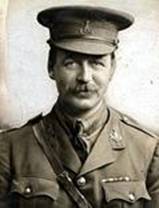 SYKES, Sir Mark Bt. (94) to Monaco, Brussels and Jesus College Cambridge. Inherited Sledmere. Boer War with Green Howards. Author Military and Middle East matters. 1904 PS to Chief Secretary for Ireland Set up the Arab Bureau. Designed Flag of the Arab Revolt. Author Sykes/Picot agreement with France. Drafted Balfour Declaration on Palestine. 1919 Paris Peace Conference. Died of the Spanish Flu. RIP.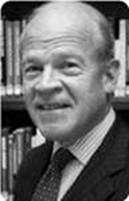 SYNNOTT, Sir Hilary (62). Younger brother of Anthony (Academic qv.) To RNC Dartmouth and Peterhouse Cambridge. Submariner left 1973. Diplomat Paris, Bonn, Amman. 1991 Hostage negotiator Lebenon.1993 Deputy High Commissioner India.1996 Director S E Asia Affairs.2000 High Commissioner Pakistan. 2003 Governor Southern Iraq after Iraq War. Senior Consulting Fellow Institute of Strategic Studies. KCMG. RIP 2011.
WATERS, Colonel John Dallas. (07). To Merton, Oxford, WW1 Royal Fusiliers, CB, DSO, MID x 4. Inner Temple Barrister, JP, DL for Cheshire. Secretary to the Lord Chancellor, Registrar of The Privy Council.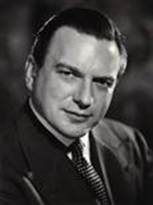 de ZULUETTA, Sir Philip (42) son of Francis (Academic qv). To New College Oxford. WW2 Capt Welsh Guards. Joined Foreign Office. 1955 -66 PS and Foreign Adviser to Prime Ministers Eden and Macmillan. KT 1963. Married g d of 1st Lord Windlesham qv.
PROFESSIONS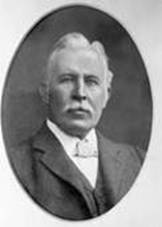 ASPINALL, Sir John (68); Railway engineer and locomotive designer. Born 1851 at Liverpool son of a Judge. He was the first recipient of the James Watt International medal and was both President of the Institute of Mechanical Engineers and Civil Engineers. He was knighted for his contribution to the War effort in 1917. RIP 1937.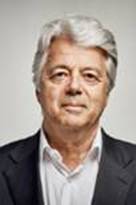 BURTON, Anthony Charles (65). Solicitor and Recorder of the Crown Court and a Higher Court Advocate. He specialises in fraud and business crime litigation, international criminal law, theatre law and defamation. He is a Council member of Justice, a member of the International Bar Association, the Law Society of England and Wales. He is also Chairman of the Death Penalty Project which provides free representation and assistance to anyone facing execution where the death penalty is imposed. Anthony has been associated with the Royal Court Theatre for 30 years and Chairman of the English Stage Company since 2005. CBE for services to the theatre.
CONNER, Jeremy, His Honour (56), Middle Temple practised at the criminal Bar and was appointed to the Treasury List at the Central Criminal Court. He became a Metropolitan Magistrate and then a Circuit Judge. He was a Chairman of the Inner London Youth Courts, a member of the Central Council of Probation for England and Wales, and Chairman of the London Probation Committee (1989-95). He was a member of the Lord Chancellor's Advisory Committee for Education and Conduct (1996-99), of the Judicial Studies Board, and of the Parole Board (1998-2004). He was President of the Academy of Forensic Sciences, Chairman of the Institute for the Study of Delinquency and a referee for the Mental Health Foundation. He is a Fellow of the Society of Advanced Legal Studies, and is a past Master of the Fan Maker's Livery Company.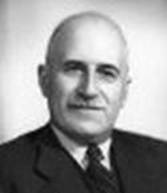 CRONIN, Colonel Henry (11). BSc. WW1 lt. Inniskillng Fusiliers. Transfer to RE Wdd, MID, MC. Chief Engineer Metropolitan Water Board. WW2 Col. Engineer and Staff Corps advising Cabinet Office. He was elected President of the Institution of Civil Engineers in May 1952 for the November 1952 to November 1953. He became a fellow of Imperial College London in 1954. CBE, RIP 1977.
CUSSEN, Edward (23) To St John's College Oxford, Barrister, Treasury Counsel, Prosecuting Counsel at the Old Bailey and Judge. WW2 The Legal adviser to MI5. Security interrogator. Led the PG Wodehouse treason inquiry. Prosecution Counsel Nuremburg War Crimes Trials.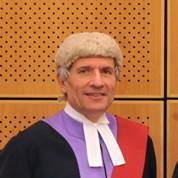 DEVAUX His Honour Judge John Edward (66). Bristol University, Called to the Bar Lincoln's Inn, Circuit Court Judge Ipswich 1993. DL for Suffolk.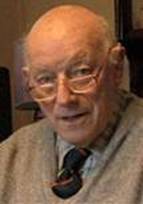 DOUGHTY, Andrew Gerald (35). Surgeon. To St Thomas's. WW2 RAMC Burma. He was an English anaesthetist. In 1957, he invented the Doughty gag, a modification of the Boyle-Davis gag for anaesthesia during adenotonsillectomy. It has a split blade, which allows use of an endotrachael tube and is in universal use to this day. He was an early promoter of the use of epidural anaesthesia during childbirth. In 1973, he set up an epidural course that drew attendees from all over the world, and places had to be booked years in advance. MRCS LRCP FRCA FRCOG. RIP 2013.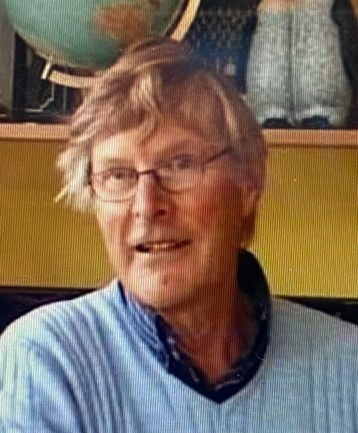 ELLIOTT, Christopher Robert (62). To the School of Navigation. He made his name in Antarctic Exploration as Captain of the RSS Briscoe and its successor. Awarded both The Polar Medal ( extreme human endeavour) , The Fuchs Medal (outstanding devotion to Artic Survey) and the Elliott Passage ( off Adelaide Island) is named after him. Also awarded the MBE in 2005.
FILOSE, Sir Augustine (95), Member of the European adventurer dynasty in India. Son of Sir Michael PS to the Maharajah of Gwalior. Middle Temple, Judge in Gwalior succeeded his father as PS in 1925. His stolen pistol was used to assassinate Mahatma Gandhi in 1948. Retired to Italy.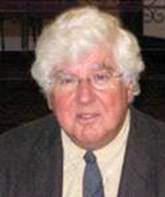 GARDNER-THORPE, Dr Christopher (59). Neuro-surgeon. He trained in medicine at St Thomas' Hospital London and then in neurology, holding the post of Consultant Neurologist at the Royal Devon and Exeter Hospital and working now as an independent Consultant Neurologist. He has lived in Devon for more than half his lifetime and has a wide interest in neurology, including the manifestations of lupus within the nervous system. He enjoys Dartmoor and spends much time there but also has commitments in teaching medical students in the Exeter University Medical School, mainly in the Humanities – medical history, medicine and the law, and medical writing. He also examines and directs the courses in medical history at the Society of Apothecaries, a livery company in London. Freeman of The City of London. Editor and author of both medical and general interest books and journals. He is also an Expert Witness. MD , FRCP , FRCPE , FACP.
GILBERT SCOTT, Adrian (00). Brother of Giles qv. Architect both with and separately from Giles. He embraced both Gothic and modernist designs. Work with Giles include the Beaumont War memorial, and Liverpool Cathedral. His own include the Anglican cathedral Cairo, St James's Vancouver, numerous other churches and Aylesford Priory. WW1 Major RE Gallipoli and Palestine. MC.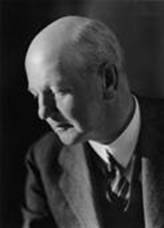 GILBERT SCOTT, Sir Giles (98) son and g s of architects. Articled to Temple Moore.1902 at 22 commissioned to build Liverpool's Anglican Cathedral. WW1 with RM on sea defences. Post War works. Charterhouse Memorial Chapel, Libraries at Oxford & Cambridge, Power Stations at Battersea and Bankside (Tate Modern). Waterloo Bridge Parliament re-build. Numerous churches. K2 Red telephone box. President of the Institute of Architects. Order of Merit. RIP 1960.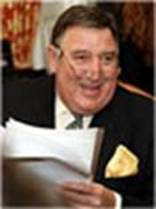 GILMORE, Jerry (60). Surgeon. To Barts, Awarded Begley Prize from the Royal College of Surgeons. He was awarded the Moynihan Prize by the Association of Surgeons of Great Britain and The Hamilton Bailey Prize by the International College of Surgeons. In 1976 he was awarded the Master of Surgery Degree by the University of London. He was then appointed as Hunterian Professor by the Royal College of Surgeons and Consultant Surgeon to St Bartholomew's Hospital, London. In 1980 he recognised the syndrome of groin disruption in sportsmen and undertook the first successful repair. The technique later became known as "Gilmore's Groin". In 1995 the award of Fellowship of the Institute of Sports Medicine.
GOMPERTZ, Jeremy QC (55) .To Trinity Cambridge, Gray's Inn, Barrister QC 1988,Head of Chambers 5 Essex Court. Jockey Club Barrister and member of the Integrity Committee. Known for the Stephen Lawrence Inquiry,(he was played by Michael Stroud in the film "Colour of Justice) , Soham Murder Inquiry and the Hutton (Dr Kelly) Inquiry.
GRYSPEERDT, Gordon Louis (31) Neuro-surgeon. To St Thomas's. WW2 Sqn Ldr RAF MID. He trained in neuroradiology at the Serafima with Professor Lindgren in Stockholm 1950, at the National Hospital for Nervous Diseases, Queen Square and the Atkinsons Morley Hospital. In 1955 Newcastle, a new Regional Neurosciences Unit was being planned. He planned the Neuroradiology Department which was built first and when completed was one of the best, if not the best in the UK. It includes a superb lecture theatre which was named in honour of him on his retirement. He made significant contributions to the World Neu- roradiological Literature, particularly in Occult Spinal Dysraphism and Magnification Cerebral Angiography. In Occult Spinal Dysraphism he developed myelographic techniques which later became standard practice throughout the world. Gordon was Senior Consultant in Administrative Charge of the Neuro- radiology Department, Regional Neurosciences Centre, Newcastle upon Tyne from 1957 to 1978 and the Royal Victoria Infirmary. He was President of the British Society of Neuro- radiologists (1972/1974) and was a founder member of the European Society of Neuroradiologists in Colmar, France, in September 1969. RIP 1993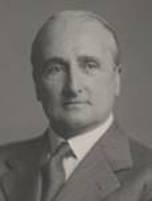 JACKSON, Sir Edward (04) son of Sir Edward Moore Jackson to BNC Oxford, Inner Temple, Barrister. 1910 colonial service WW1 Lt RFA, Attorney General Nyasaland, Tanganyika and Ceylon. KBE. 1937 Malta, WW2 Deputy Governor throughout the Siege. Chief Justice Cyprus till 1951 KCMG, UK Member of War Crimes Board. RIP 1961.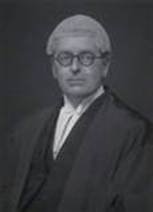 LANGTON, Sir George (96) to New College Oxford, Inner Temple Barrister 1905. WW1 Ministry of Munitions OBE. 1930 Judge of the High Court. Knighted. Chairman of the All England Tennis Club.
MANSFIELD, Pasha Charles John (74). Son of soldier, diplomat Sir Charles Mansfield, entered Egyptian government service. Inspector–in-Chief of Police. Pasha. Lived at the Koubbeh Palace. Donated the Dervish Koran of The Mahdi to Beaumont.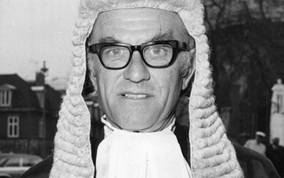 MATHEW John QC (44). Son of Sir Theobald Mathew the DPP, he was a criminal barrister whose casebook read like a roll call of 20th-century crime, with a career spanning more than 40 years that covered the Great Train Robbery, the Kray twins, and the Balcombe Street IRA gang. A member of "The Barristers' Dream Team". Defending Counsel for Brinks-mat Gold bullion robbery, Jeremy Thorpe, Lester Piggott and many others. He was also a writer on English History.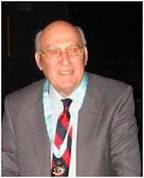 MORSON, Basil Clifford (39). Son of Clifford Morson FRCS. Wadham Oxford, WW2 Surgeon RNVR. consultant pathologist and a pioneer of gastrointestinal pathology. senior lecturer in pathology at the Postgraduate Medical School of London, He was a consultant in pathology in the Royal Navy. he wrote the influential first textbook on Gastrointestinal pathology. He was president of the proctology section of the Royal Society of Medicine (from 1973 to 1974) and of the British Society of Gastroenterology (from 1979 to 1980), and vice president of the Royal College of Pathologists. CBE, VRD, MRCS, LRCP, BM BCh Oxon DM, MRCPath, FRCPath, FRCS, MRCP, FRCP, Hon FRACS.
NOBLE, His Honour Judge Robert Emilius (84). To Oxford, President Carlton Club, Bar at Inner Temple, Judge British East Africa, Attorney General then Chief Justice St Vincent also Judge Jamaica and Leewood Islands. KCSG.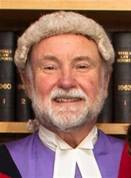 O'SULLIVAN His Honour Judge Michael (60). Lawyer at 5 King's Walk. Called to the Bar 1970. Circuit Court Judge at Canterbury. Also, rugby coach and Trainer producing Catherine Spencer Captain of England.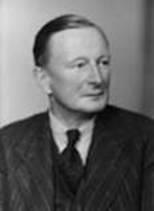 PAGE, Sir Leo Francis (07). Lawyer. Born Tasmania. To university College Oxford. WW1 Flt Cmdr RFC, wounded. Inner temple Barrister 1918. Magistrate. High Sheriff of Berkshire. 1948 Kt. Wrote many influential books on the law and its application.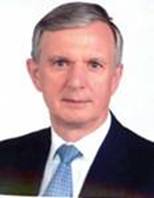 ROGERS, Hon Mr Justice Anthony (64). Qualified as a Barrister. Hong Kong, QC, Chairman Bar Association. 1993 High Court Judge, 2000, Judge Court of appeal. 2011 Vice-President Court of Appeal, Senior Judge of the Civil Division. GBS, QC, JP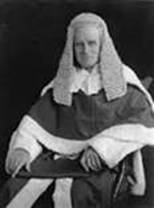 RUSSELL Lord Francis (84) son of 1st Lord Russell of Killowen. To Oriel Oxford, Lincoln's Inn, Barrister. 1919 Judge Chancery Division, 1928 Lord Justice of Appeal. 2nd Lord Russell. PC. President Thomas More Society. Married daughter of Lord Ritchie one time Home Secretary and Chancellor of the Exchequer. RIP 1946.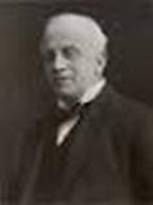 RUSSELL, Hon Sir Charles Bart (81) brother of above. Solicitor founder of Charles Russell & Co. Acted for The POW and Lord Queensberry, the Canadian Government and the Jockey Club. British representative in the Behring Sea Arbitration. WW1 with Red Cross. 1921 KCVO. Created Baronet.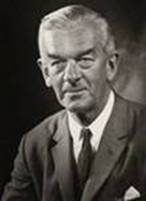 RUSSELL, Lord Charles Ritchie (26) son of 2nd Lord. To Oriel Oxford, Lincoln's Inn, Barrister. WW2 Worcestershire Yeomanry RA.1951 Attorney General Duchy of Cornwall. 1960 Judge Chancery Division. 1962 Lord Justice of Appeal as 3rd Lord Russell.
SHERIDAN Sir Philip Cahill (87). Son of the PMG of the Punjab. Joined East India Railway Coy. Superintendent. WW1 Colonel RE France & Italy. CMG. Appointed to the Indian Government Railway Board. Director General Transportation India. Kt.
STAGNETTO, Augustus Victor (47) Gibraltarian. To Pembroke Cambridge, Barrister Middle Temple, QC. Member of the Gibraltar City Council, Twice Mayor. Recognised expert on the Gibraltar Constitution.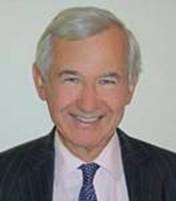 STURRIDGE, Sir Nicholas (56). Studied dentistry at London RDS and Northwestern University, Chicago. Staff University College Hospital. Joined Harley St practice set up by his grandfather. He was appointed Surgeon Dentist to the Queen in 1975 and retired in 2007. KCVO LDS, DDS, BDS.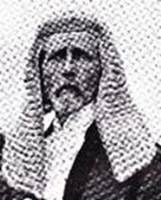 SULLIVAN, Alexander (79) Called to Irish Bar. KC Irish Serjeant at Arms. Defence Counsel Roger Casement Treason Trial. Serjeant Sullivan was the last of his title in the UK.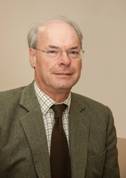 TAILBY, Christopher (66). Qualified as a barrister and appeared in the London Crown Courts for seven years before joining HM Revenue & Customs. He was then a partner at Price Waterhouse Coopers before being appointed to become Director of the Ant-Avoidance Group at HMRC. Tax personality of the year 2003, "Vatrat" 2005 and finally CBE.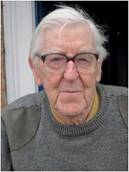 WALSHE, Professor John (38). Son of eminent Surgeon Sir Francis Walshe. To Trinity Hall Cambridge for medicine. University College Hospital, WW2 Captain RAMC . Fellowship Boston City Hospital. Director research Cambridge medical school. Neurologist. Leading expert on Wilson's Disease for which he discovered the treatment. F.R.C.P.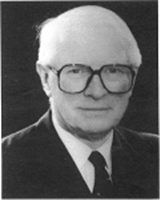 WILLIAMS John Garrett Pascoe (50). To Gonville & Caius Cambridge then St Mary's Hospital. A Pioneer of British Sports Medicine and soft tissue injuries. He was during his lifetime the expert on athletic injuries and introduced many of the regimes used by top athletes today. Director Farnham Park Rehabilitation Centre. Founder and General Secretary of the Institute of Sports Medicine. MB, B. Chir, FRCS, D. Obst, RCOG. RIP 1995.
RELIGIOUS
BEAUCLERK, Fr Charles (73). A kinsman of the Duke of St Albans, he was a Jesuit priest who attempted to turn the town of Hollywell into the "Lourdes of Wales". He was also notable for his connection to the novelist and homosexual Frederick Rolfe whom he had employed. Rolfe depicted Fr Charles as "that detestable and deceitful Blackcote" and "a hare-brained and degenerate priest". Early 1897 Rolfe was drawing his every Holywell acquaintance into his feud with Beauclerk. Eventually the priest's position became untenable and the Jesuit Provincial decided to transfer him. After Beauclerk left, Holywell's capacity to attract pilgrims declined. Later in life his main pass time was the Oxfordian theory of Shakespeare authorship and the accumulation of evidence to prove that his ancestor Edward de Vere, 17th Earl of Oxford was the true author of Shakespeare's plays, an idea first suggested in 1920.
BLUNDELL, Dom Odo OSB FSA (85) the youngest of four sons of Col Blundell of Crosby Hall a recusant Catholic family, Frederick who took the name of Odo became a novice in 1890 at Fort Augustus Abbey, and was ordained priest on August 9, 1896. He became a naval chaplain and had the distinction of being the first Roman Catholic priest to say Mass on a Royal Navy ship on a home station since the reign of James11. Later he took part in the Battle of Jutland. Ile wrote books on Ancient Catholic Homes of Scotland and of Lancashire, and was elected to the Council of the History Society. He was an ardent worker for the Apostleship of the Sea.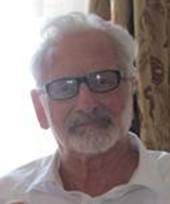 CAMPBELL JOHNSTONE, Fr Michael SJ (49). He is an English Jesuit, Campbell-Johnston has helped shape the modern Jesuits, especially in its social initiatives. He worked with Jesuit Superior General Pedro Arrupe, SJ, has also served as provincial of the British Province and founded the Jesuit Refugee Service. He is particularly associated with war -torn San Salvador and Central America. Campbell-Johnston did his graduate work at the London School of Economics. He is descended from the Dukes of Argyll and his family hold the embalmed head of the "Great Montrose".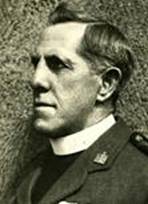 DAY, Fr Henry (84). Son of Sir John Day. Brother of Joseph (Business qv). To SJ. Fine Horseman, Zambesi Mission. WW1 CF Cavalry Division, Gallipoli, Salonika, Mesopotamia, France. MC, Order White Eagle. "Most gallant amongst that gallant body of men who in all theatre of war shared the dangers, and hardships of the trenches, and the open field; and ministered with such sympathy to both the spiritual and bodily wants of all ranks: Father Day stood out for his simplicity, bravery, and breadth of vision…" Gen Peyton .RIP 1951.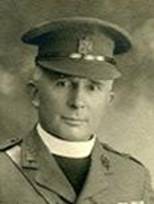 DEVAS, Fr Francis (93). To SJ. WW1 CF. Gallipoli and France with Royal Innsiskilling Fusiliers. Took his dog on all the campaigns. DSO, OBE, MID. "It would be difficult to find a more remarkable Catholic family on the Western Front than that of the Devases, three of whom were chaplains." "I don't know whether to court martial Fr Devas for insubordination, he is constantly in dangerous places he has no right to be, or to recommend him for a VC" - Exasperated Divisional Commander. RIP 1951.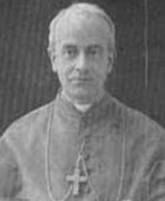 DUNN, Bishop Thomas (87). Priestly studies In Rome. Ordained 1893. Staff of Cardinal Vaughan 1903, Canon 1904. Appointed Bishop of Nottingham 1916. Died in Office 1931. Known for church Building, an increase in parishes, an impetus to religious orders and the restoration of the Pugin Cathedral.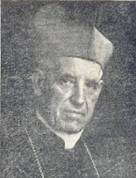 GALTON, Bishop Compton Theodore (71) was the second son of Theodore Howard Galton, of Hadzor House, Droitwich, after Beaumont to the Jesuits' College at Feldkirch. In 1873 he entered the Jesuit Novitiate at Manresa, Roehampton. He secured the B.A. degree from London University in 1877, and, after studying philosophy, taught at Beaumont from 1880 to 1887 Then he studied theology and was ordained in 1890. In 1896 he was sent to Georgetown as Superior of the mission, and Vicar-General and finally Bishop. From 1902 Titular Bishop of Petenissus and Vicar-Apostolic of British Guiana and Barbados, he died at Georgetown at the age of seventy-five in 1931. He suffered many hardships on mission work. During his visit to the stations on the Brazilian frontier in 1918 his boat capsized in the River Ireng, and he was nearly drowned, being in the water with a dislocated shoulder, for half an hour. All his possessions were lost, and he had a three day's journey to the nearest point where food and shelter could be found. When he arrived at Georgetown he was in such a state that his servant did not recognise him, and refused him admittance into his own house.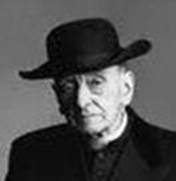 GILBEY, Mons. Alfred (19) to Trinity Cambridge and the Beda College Rome, Ordained 1929. Chaplain Cambridge University 1932 – 65. Monsignor 1950. Author.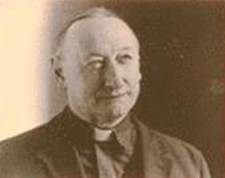 HOLLINGS, Mons. Michael Richard (39) To St Catherine's Oxford. WW2 Major Coldstream Guards, Wounded, MID, MC. !945 Joined Westminster Diocese, Studied Beda in Rome. Ordained 1950. Parish priest to both vagabonds and grandees. Adviser to ITV. Considered a maverick and near saint by those that knew him. Close friend of Mother Theresa of Calcutta. Writer and author. Dean of North Kensington. MBE.
LATTEY, Fr Cuthbert Charles (94). Entered SJ. First in Classical Mods & Greats Oxford. Ordained 1907. Prof of Theology. Editor and translator for the Westminster Version of the Scriptures. Leading Catholic Biblical scholar. Author. Annual Lattey lectures at Cambridge Univ. given in his memory. RIP 1954.
LINDSAY, Monsignor Claude (79). The son of the Hon Colin and Lady Frances Lindsay. one of those peculiar English papal courtiers, or possibly Irish, or possibly Scottish. His paternal grandfather was the 24th Earl of Crawford, with four subsidiary titles, three Scottish and one English. His maternal grandfather was the 4th Earl of Wicklow, an Irish title. He was certainly aristocratic, rich, he left the equivalent of £ 2m. when he died in 1918. His sister-in-law was Cardinal Vaughan's niece. Private Chamberlain to Pope Leo XIII, Pius X and Benedict XV. RIP 1918.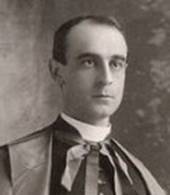 MERRY del VAL, H.E Cardinal Rafael (77). Son of diplomat, younger brother of Alfonso (76) qv. Pontifical Gregorian University. Ordained 1888, Privy Chamberlain, Roman Curia, Archbishop of Nicea, Rep. at the coronation of Edward VII, 1903 Secretary of the Papal Conclave. Secretary of State for Pope Pius X. Cardinal. 1914 Secretary of The Holy Office. Case for canonisation opened in 1953. Currently honorific title Servant of God.
MORE O'FERRALL, Mgr, Canon, Roderick (27). London Univ. Ordained for Archdiocese of Westminster. National Director Apostleship of the Sea, National Chaplain of the Society of St Vincent de Paul, The Girl Guides and Advisor to the National Association of Boys' Clubs.
PATE, Count Thomas Alfred (70). Last of the Leghorn Merchants. Church Benefactor. KCSG. Privy Chamberlain to Pope Leo XIII and Pius XI.
SMITH. Monsignor Charles William Smith (92). Son of Frederick Smith. To Oscott and The Beda Rome for ecclesiastical studies. 1904 his children's' musical "Snowdrop and the seven little men" was performed at the Royal Court theatre London. He was to compose and write many pieces for children in his lifetime. Ordained for the Northampton Diocese in 1909. WW1 chaplain with the 4th Army at The Somme, Ypres and Amiens, MID five times and DSO in 1917. In 1918 CBE, Monsignor and Privy Chamberlain to Pope Benedict XV. Senior Chaplain Mesopotamia, Tientsin and Malta. Retired in 1931 and became Priest at Beaconsfield. He donated the organ to the new Abbey Church at Buckfast and is buried there. He died Christmas Eve 1954.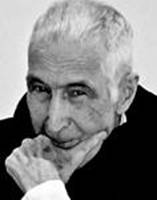 VANIER George Charles (39). Son of the Governor General of Canada. Brother of Jean and Bernard (Artist qv). Godson of Field Marshal Viscount Byng of Vimy. George was known as "Byngsie" WW2 he was commissioned in the infantry and served until the war ended. The war shocked his sensibilities; he was especially horrified by evidence of Hitler's persecution of the Jews, and decided to become a monk in an attempt to make sense of a world gone mad. He entered the Cistercian Abbey at Oka, was professed in 1948 and ordained a priest in 1952 as Dom Benedict. Vanier's thinking was influenced by the Belgian philosopher Adolphe Gesché, who held that God is not an abstract, intellectual concept but an active, sometimes disturbing, presence in the contemporary world. If the Church is going through a crisis, Vanier said, it is because "God provokes us, challenges us. But like the sunlight that breaks through the darkness, be assured, God renews everything that seems to be dormant and without life." "He was a man of little things, a wise man of few words, a man who was aware of his own weaknesses and at the same time extremely forgiving of the weaknesses of others." RIP 2014.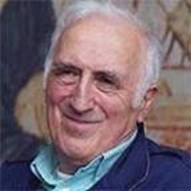 VANIER Jean (37) son of the Governor General of Canada. WW2 served in the RN and the Canadian Navy. 1950 resigned commission to attend Catholic Institute Paris. 1963 Professor of philosophy at University of Toronto. 1964 set up the charity L'Arche (Noah's Arc) – group homes for those with development disabilities and those who assist them. Order of Canada, Legion D'Honneur. Asteroid 8264 named after him. Author. A report after his death found him guilty of the abuse of six adult women.
SPORT
BELLEW- BRYAN, George 4th Baron (67). Son of 2nd Baron. Cat. 10th Hussars Afghan war and Nile Expedition. 2i/c Imperial Yeomanry Boer War. International polo player. First tour of Australia 1899. Won the 1882 Kadir Cup for Pig Sticking India. 1914 Irish representative Peer. Lord Lieutenant for Louth.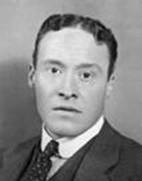 BENTLEY, Bede. Son of the Architect John F Bentley. Served in the Boer War. Traveller Australia and New Zealand and extensively in Africa. 1907 -13, trans -Africa motoring expeditions. WW1 Considered by many to be the inventor of the Tank case supported by Winston Churchill. Married Marguerite Ribbentrop "the lady who killed 5 wild beasts in the Indian jungle with 7 bullets." RIP 1939.
CARTON, Peter Paul (89). To TCD and Vienna for medicine. Hockey player, represented Ireland first ever international 1895 against Wales. A further 11 caps till 1903. Played for the University and Three Rocks Rovers. Leading Irish obstetrician and gynaecologist. RIP 1938.
CHILVER-STAINER, Guy (37), To Woolwich. WW2 RHA awarded MC with 8th Army Tunisia. Wounded in Normandy Campaign. Captain Army Ski Team. Manager first British Olympic Langlauf Team 1956. CEO Scottish Ski Council.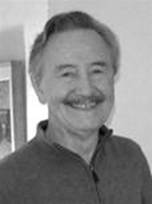 CHMELAR, Lubomir (53), Czech and American National. To Oxford for civil Engineering. Settled in New York, he first returned to Czechoslovakia in 1961, but a visit in 1987 led him to found the Prague-Vienna Greenways, a group of hiking-biking trails connecting the two capitals. The project progressed to include the restoration of the gardens at Valtice, a palace and estate in Moravia, and has focused on support to the community and heritage building along the trail. Prague-Vienna Greenways is now administered by the Environmental Partnership for Central Europe in Brno. RIP 2016.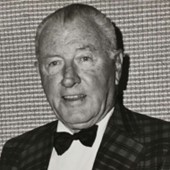 CLIFFORD, Percy (25), settled in Mexico. Six times National; Open Golf Champion 1928-34. Mexican Team for the America's Cup. Leading Central American golf course designer.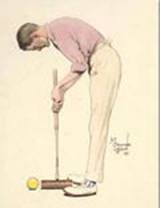 CORBALLY, Cyril (96). Home at Rathbeale hall Co. Dublin. One of those that brought about the resurgence of croquet within the UK. 5 times GB Champion before WW1. Introduced the Corbally mallet and style of play.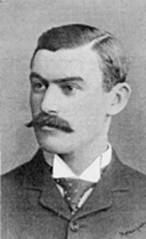 CRONIN, Dominic (81). To Trinity Dublin. Noted Cricketer. He played for the University and Co Cork. First cap for Ireland 1884. Captain of the Irish national side 1888 including the USA tour.
DENNEHY William Harvey (28) succeeded his father George (92) at the family owned Ballymanus Stud that produced two Irish Derby Winners and the Grand National, William also bred the winners of both the Cesarewitch and the St Leger. Dennehy colours of Black and pink cap.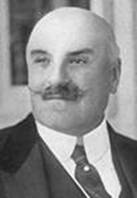 de DION, Marquis Jules Albert (70), motor manufacturer, founder of the Paris Motor Show, French Automobile Club, French Aero Club, Newspaper proprietor, Founder of The Tour de France Cycle Race. Politician. Gave his name to The Dion Islands in Antarctica.
DRUMMOND, Colin (56) Son of Lt Colonel G T Drummond. Dental Surgeon. Single handed yachtsman. Best remembered for his comment on the 1976 OSTAR Transatlantic race "Knocked down in Force 11 gale, thrown overboard, harness held, injured shoulder, torn main sail, torn jib sail, main compass broken, all electronic instruments out, batteries lost acid, VHF radio gone. Made port under own steam.Commodore Royal Cornwall Yacht Club. Founder in 1975 of the Azores & Back (AZOB) from Falmouth.
FLAHERTY, Peter (56) Son of Dr J A Flaherty. Amateur Golf player. Surrey Champion on three occasions 1967 Runner up in the Irish Championship. Member of the Winning Irish Team European Team Championship.

de la GUARDIA, Bernardo (15) Son of the Charge d'Affaies in London for Costa Rica. He competed in the 1936 Olympics in the Sabre Fencing Event. He was the sole competitor representing his Country.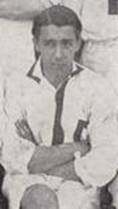 GOMEZ Y PARADA, Jorge (03). Mexico's first famed international footballer in the opening decade of the 20th cent. Twice his country's leading goal scorer. Founder of Mexico FC. In 1924 he was elected to the International Olympic Committee. Town house is now the Russian Embassy in Mexico City.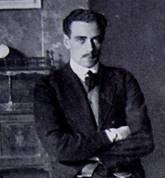 HALLINAN, Thomas (12) . Born in Co. Cork. WW1 Major Royal Munster Fusiliers MID. Retired to Ashbourne. Hunted and raced. Married and had two daughters, Mary married Lord Manton Senior Steward of The Jockey Club and Evie who married Tom Magnier – Coolmore Stud the World's biggest and best thoroughbred stud and racing operation.
HOPE, Eduardo (27). From the Argentine. Represented his country in the Bobsleigh Event 1928 Winter Olympics St Moritz. Placed 5th. Also, International polo player.
HOPE-NELSON, Sir William Vernon Bart (32) son of Sir William 2nd Bart (OB), nephew of the Duchess of Westminster. To Sandhurst, Commissioned 8th Kings Royal Irish Hussars. Army and United Services Rugby player. OBE services in the Korean War. Md. Hon Elizabeth-Ann Cary.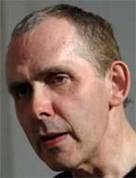 KELLS, Dr John (60). A Grand Master T'ai Chi, he was the first Westerner to become an internationally recognised Master. he was the pioneering T'ai Chi Ch'uan teacher in the UK. Born in 1940, he started T'ai Chi in 1967 and opened the British T'ai Chi Ch'uan Association in London in 1970, teaching in his father's house in Upper Wimpole Street. it is thought that 10,000 students were taught by him between 1977 and 1993.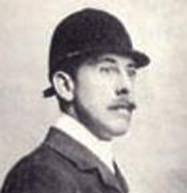 LARIOS, Pablo Marques de Malzales (80). Son of wealth business man and property owner in southern Spain and Gibraltar. Amateur Jockey, International polo player and MFH Royal Calpe Hunt 1891, an appointment he held for 40 years. A dispute between him and the Governor of Gibraltar General Godley was reported to King George VI as the "Godley and the unGodly".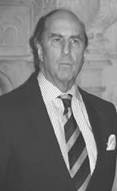 de LISLE, Squire Gerard March Phillips (58). Son of Ambrose (11) of Garenden Hall ,Leics. Succeeded his father 1963. Later of Quenby Hall. Chairman of the Quorn Hunt, the oldest pack in England and its Monday country probably the best anywhere.
de LISLE, John Adrian March Phillips (09) Cricketer. WW1 Major 17/21 Lancers. John de Lisle spent his early life in India, returning to England in 1925 where he became a stockbroker as well as managing the family estates in Leicestershire. Described as a man with a passion for physical fitness, he captained Leicestershire in 1930, although he had first appeared while on leave in 1921. He made 72 and a career-best 88 on debut, but in his remaining 32 first-class matches he only averaged 8.40 with a highest score of 28. "He possessed no special ability as a run-getter and, having only recently returned from India, lacked intimate knowledge of first-class cricket" D L and High Sherriff.
McCANN, John Paul (97). Son of James McCann MP. Chairman Dublin stock Exchange, Director of The Bank of Ireland. International Polo player. Silver medal at the Olympics 1908 with Percy O'Reilly qv. Other Irish players included his brother Arthur (94), Leonard Morrogh- Ryan (94), John O'Neil–Power (97), and Ld Bryan-Bellew (67) qv.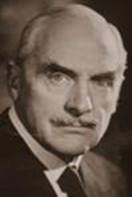 MACDONALD-BUCHANAN, Sir Reginald Narcissus (15) Son of Wealthy Argentinean landowner. WW1 Lt Scots Guards, wdd, MC. Married Daughter of Ld Woolavington. Horse breeder and Owner with wife to include 1941 Derby winner Owen Tudor and Abernant sprint champion. Steward of the Jockey Club. Owner of the finest collection of sporting art in the country at Cottesbrooke. MFH Pytchley. Sailing: Captain British 12 m Association.1958 RYS challenge for Americas Cup with Sceptre. KCVO, MBE. RIP 1981.
McCARTAN MOONEY, William (08) Cricketer. To Brasenose Oxford. President Octagonals Dining Club. He gained a reputation as a stylish upper order batsman. He played for Ireland 1909 -12. Toured USA but was at total failure with a score of 1 in four matches. It was written that Willie like other Old Windsor players bore the unmistakeable style of Beaumont in their approach to cricket: star qualities at entertaining off the pitch rather than on it. WW1 Capt. Duke of Cornwall's light Infantry wdd. RIP 1961.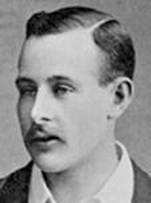 MELDON, John (Jack) Michael (83). Irish cricketer with his brother Walter and Cousins Philip, James and Budge. To Dublin University. Qualified as a solicitor. Cricket reputation as a "big hitter" First selected for Ireland in 1888 for tour of USA and then Captain for the next four seasons. Known as a sporting squire and for his social life.
MELDON, Lt Colonel Philip (95) Eldest son of Sir Albert Meldon. To Trinity Dublin. Joined RFA. 1898 first played Cricket for Ireland 1899 against I Zingari. "The slowest bowler ever in first class Cricket" but he took wickets. The same year he played Football for his country against Wales (winning Goal) but lost badly to Scotland. Commissioned he went to the Boer War. !905 played Cricket against the Australians. Military duties then precluded him from further internationals though he played for the MCC and for his county. Professor of Artillery Canada. WW1. France and the Dardanelles. DSO. He married 1921 Alfreda the daughter of Ld Cromwell. He retired 1928. lived in Armagh, captained the Cricket team. WW2 he rejoined the colours. Sixty-seven at the time of his death, he was working as an Intelligence Officer. His brothers James and Budge also played International and County Cricket but as professional soldiers were, like Philip, limited in their availability.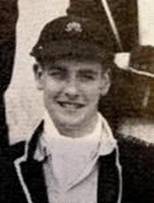 MELVILLE, James Edward (53). Amateur Cricketer. He came to notice when instrumental in the only defeat of the outstanding Australians 1961 touring side. Playing for the Club Cricket Conference he took 6 wickets for 46 including Richie Benaud, Lawry, Jarman and O'Neil to defeat them by 8 wickets. 1962 first class debut for Kent dismissing the County Champions Yorkshire 3 for 28 and 4 for 78 including Boycott in his debut for a duck. "A lively seamer with the well disguised slower ball".
DEL MERITO, Ricardo Duc de Algerciras (06). Spanish explorer: Led Hunting and exploratory expeditions in Africa and the Artic between 1922 -55.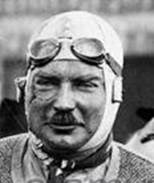 MILLER, Capt.Sir Alastair, Bart (07). WW1 Capt. Irish Guards, transferred RFC. Post War motor, and motor cycle racing enthusiast nominated as "Mr Brooklands" for his many successes on the famed track from 1912 -31 winning races and breaking records. His tally of cars raced includes AC, Alvis, 200hp Benz, Bianchi, Buick, Delage I and II, sports GL Delage, Donnet-Zedel, Lombard, Leyland-Thomas, Mercedes-Benz 36/120hp , Miller-Napier, 1914 GP Nazzaro, 1914 GP Opel, Sunbeam, Talbot, Voisin and the Wolseleys, including the huge 11.7-litre aero-engined Viper of his own devising, and finally a works Riley with which, aged 38, he won the 1100cc class of the BRDC 500-mile race. Away from racing, he was party to a scandalous marriage which ended in divorce 1922. In the 1950s he was to spend time in prison.
MILEY, John Felix O'Connell (04). To BNC Oxford. Law at TCD. WW1 Lt RFA wddx2. Irish Singles Tennis Champion. Capt. Irish Davis Cup Team. President Fitzwilliam Tennis Club. Married to Irish International player Mary Una Minch.
MILEY, Valentine (06) to BNC Oxford. Football and Tennis Blues. Irish Doubles Tennis Champion 1920 with his brother John.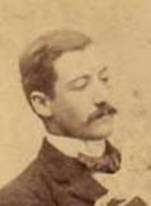 MITJANS y MANZANEDO, Juan 2nd Duc de Santona (82). Grandson of 1st Duke (inherited through mother). 1903 elected as Deputy to Congress for Castro Laerdo. One of the founders of Polo in Spain and considered one of the best players of his époque.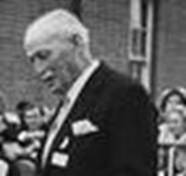 MOORE, Count Charles (98) son of Count Arthur Moore. WW1 Capt. Irish Guards MC married Lady Dot Feilding MM. Privy Chamberlain to the Pope. 1937 Royal Stud and Racing Manager to King George VI and Queen Elizabeth II. RIP.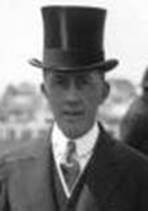 MORRISS Henry Edward (97). Known as "Shanghai". Far East newspaper tycoon with interests in bullion and property. Owned the Hellier Stradivarius Violin. Passionate about racing, his horse Manna won the 1925, 2000 gns and The Derby. Owned the Bansted Manor Stud Newmarket and bred 1940 Derby winner Pont L'Eveque and 1938 2000gns winner Pasch.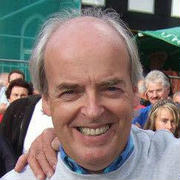 MORTIMER, Charles "Chas" (65). Son of Brooklands racing driver Charles and grandson of "Mutt" Summers legendry test pilot of The Spitfire and the Damnbusters' Bouncing Bomb. Motorcycle Grand Prix and TT rider (8 Victories). Among the GP victories was the first ever by Yamaha in 1972. He raced between 1969 -84 and remains the only rider to have won FIM Grand Prix races in the 125, 250, 350, 500 and 750 world championship classes.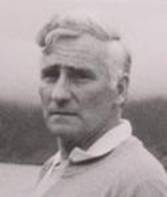 NAUGHTEN, Brig. Adrian (59). Destructive right hand bat and a left arm fast medium bowler of high quality, who played with distinction for Dublin University and Phoenix before making his career in the British Army. Here he rose to the rank of Brigadier, while also becoming Captain of Army Cricket, also played for The Combined Services and MCC, representing the last named against Ireland at Rathmines in 1974. He also played against India. D. Colonel Royal Irish Regiment. MBE.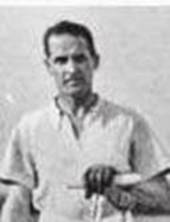 NELSON, Jack (09) born San Marco Argentina. Polo player who won the US, Argentinean and British Championships. Captained the 1924 Olympic Gold Medal team. Non playing Captain to win again in 1936. Hitler presented him with a pair of Dachshunds.Three times President of the Argentinean Polo Association. Instigated the Cup of The Americas." No man is better mounted: no man rides them better".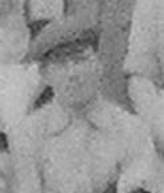 NOLAN-WHELAN James valentine (95). To Christ Church Oxford. Qualified as a barrister and practised in Dublin. Played football for the Freebooters with other OBs: the Meldons and O'Reillys. One of the youngest goalkeepers ever to take the field for Ireland, Jim Nolan-Whelan was just 20 years and 138 days old when he made his international debut. In all Nolan-Whelan was capped on five occasions between 1901- 2 tasting victory just once. Harry O'Reilly (98) played three times for Ireland 1901-4.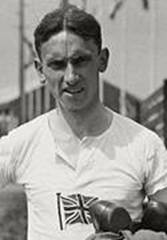 O'BRIEN, Terence (23) to New College Oxford. 1927 won Silver Goblets at Henley Royal Regatta in the coxless pairs. !928 Olympic Silver Medal at Amsterdam for the same event. 1930 Stroke for London Rowing Club VIII to win the Grand at Henley and then the Gold Medal at the British Empire and Commonwealth Games.
O'REILLY, Captain Percy Philip (84) Capt. Rifle Brigade was an Irish polo player who competed at the 1908 Summer Olympics. Together with John Paul McCann (97) and Auston Rotheram (father of 2 OBs), he was a member of the Irish team that won the silver medal.
OUTRED, Charles (59). To Trinity Camb. (open scholarship in Maths). International Sottish Bridge player.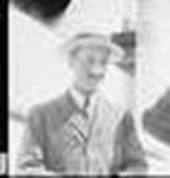 PENARANDA De DOURO, Hernando Duke of (98). Younger brother Duke of Berwick & Alba, (Politics qv). Nephew Empress Eugenie. Member of Spanish Royal Household. International Polo Player (handicap 8). Led a team of Beaumont educated Dukes to play in the USA. 1920 Olympic silver medal with Spanish team. 1936 murdered by republicans in the Paracuellos massacre.

La POEZE d'HARAMBURE, Marquis Raoul (05). Son of a Cavalry Colonel. To Bonn The family was originally fro Bass-Navarre but moved to the Touraine in th17th Cent. Apart from racing and breeding horses Raoul married Sonia Vagliano of the Greek shipping firm, She was an International golf player and the Vaglino Trophy is the annual contest between France and England Ladies Golf.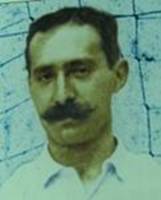 REVUELTO, Federico (95). Soccer player. Born in Guatemala but moved to Spain. He joined Real Madrid and Captained the side that won the Championship on four occasions between1904 – 8. He was President of the Club in 1916 and is considered among the best players ever produced by Central America.
RUSSELL, Denis Leslie (27). To University College Oxford. Played cricket for Middlesex, for whom he made 25 appearances between 1928 and 1932. In 1929 he scored 66 against Warwickshire at Birmingham and 52 against Kent at Dover, while in 1930 he enjoyed a triumph as a bowler, taking seven for 43 against Gloucestershire at Lord's. A right-handed bat, he had beautiful strokes, and with a slightly stronger defence, and perhaps a more stable temperament, he could have been a fine player. He was a slow-medium left-arm bowler who relied more on length and a bit of pace off the wicket than on spin. He was also an excellent field. In all first-class matches he made 666 runs, with an average of 13.87, and took seventeen wickets at 31.00. Stockbroker. WW2 Major Sussex Yeomanry and Special forces for which he received an MBE.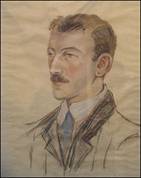 RYAN, Capt. Valentine (99 ) Son of Major General Valentine Ryan of Co Tipperary, To Woolwich and a commission in the RA. He had a meteoric, if short, climbing career in the first decade of the 20th century making various first ascents in the Alps. Ryan was described as:'…fired into something like heroism, inspired to pursue adventurous and almost romantic achievement…he attacked new spheres of difficulty and danger…Ryan's name lives on among the Alps' The Lochmatter brothers were his usual guides and together they had a number of impressive seasons climbing numerous new routes. WW1 wdd. Sheriff King's Co. Valentine's brother, Lionel (00), In the previous couple of years had also climbed with the Lochmatter guides and in January 1901 had made the first winter ascent of the Weisshorn while still at Sandhurst. After commissioning he was posted to India but died shortly after arrival in 1903.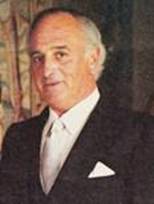 SARTORIUS, Vincente, 4th Marques de Marino (45). Son of a diplomat and Mil Attaché in London. Spanish Bobsledder 1956 Olympics 4th in the two-man event and 9th in the four man. His second marriage was to Princess Nora of Lichtenstein a member of the International Olympic Committee.
STADNICKI Count Knostantin (83). One of 4 brothers from Podolia Polish speaking region of Russia. He went to Dublin to continue his studies and took up cycling Between 1888 -90 he became Irish, European and World Champion on the Tricycle at various distances. He returned to Russia for military service in the army of the Tsar.
STAPLES, Francis Maxwell.(57) Lloyds underwriter and talented horseman but after injury took up marathon running .Competed on all 7 continents including Antarctic and Artic. Also, the Everest and was one of the early members of the exclusive "Grand Slam Club".
STRONG - HUSSEY, Anthony Aloysius (69). Son of Malachi of Westdown House, Balbriggan. Held a Commission in the Royal Madras Fusiliers and then the Royal Horse Artillery. He played Cricket for Ireland also Gentlemen of the North of Ireland, Phoenix , North and Vice Regal Lodge. RIP 1921.
TAYLOR, Patrick Denton (52) Studied law and qualified solicitor. Lived at Geli Gyman Hall Nr Mold N Wales. Played International Golf for his Country in the 1960s.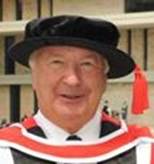 TOLHURST Philip (67). Solicitor, Hon Degree and Pro-chancellor Essex University. Chairman of the Offshore Committee of the International Sailing Federation. A past Chairman of the Trustees of Raleigh International (Youth adventurous training) and deputy of the British America's Cup Challenge.
TOPHAM Edward (96) succeeded his father and g s of "The Wizard" as Clerk of the Course and Handicapper at Aintree 1910-32. During his time, he had in the Grand National the least number of finishers (4), the greatest number of starters (66), the race broadcast for the first time 1927. RIP 1932.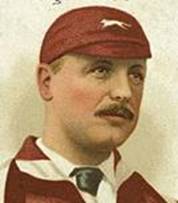 de TRAFFORD, Charles Edward (83). Son of 2nd Bart. In 1884 aged 20, Charles joined Lancashire Cricket Club. He soon made his name as a skilled cricketer and in 1885 joined The MCC. In 1894 he moved to Leicestershire as captain, a position in which he remained for 13 seasons. He is largely credited with making Leicestershire into a first Class Club. He captained MCC on the Tour of New Zealand 1906-7.He made his highest first-class score in 1913 against Derbyshire he hit 137 in 120 minutes. Notable feats at Lords include hitting the top of the flagpole with a six, putting another through the Committee widow without shattering the glass and finally a hit to Lord Harris's Memorial gardens which has never been equalled. Dl, High Sheriff and JP. Married Lady Agnes Fielding. RIP 1951.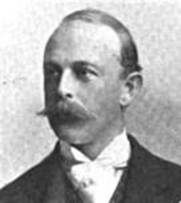 de TRAFFORD, Sir Humphrey (82) 3rd Baronet. Born Trafford Park. Lt-Colonel Lancashire Yeomanry. Polo Player, Big Game Hunter. Breeder of thoroughbreds. Author of books on breeding and hunting.1904 special parliament act to assist his financial difficulties. 1907 taken to court for bankruptcy. RIP 1929.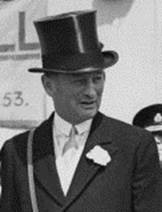 de TRAFFORD Sir Humphrey (02) 4th Baronet. To Sandhurst, commd Coldstream Guards. WW1 MC. Amateur rider, member and Steward of the Jockey Club. Racehorse breeder and owner. Won St Leger 1958 with Alcide. 1959 won Derby with Parthia. RIP 1971.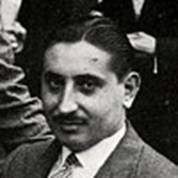 VASENA, Hector Santiago (22). Argentinean. To Pembroke Oxford. 1928 First of his countryman to Race in the 24Hr Le Mans to finish 16th overall and 2nd in his Class in a French designed Tracta Gephi by Jean-Albert Gregoire. His team orders were to average 80kph per circuit however so that he could drive at speed Hector stopped mid-way for some "sips of wine and dance a few steps with a pretty girl". Hector kept a Tracta coupe on his Ranch, now restored it is one of the rarest cars in the world.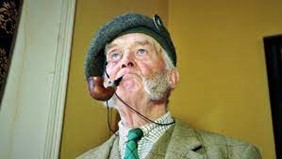 WALLACE, Guy (58) To Sandhurst, Commissioned Gordon Highlanders, served with 2nd Paras and Trucial Oman Scouts. Mercenary. Huntsman Beagles and Foxhounds. Gundog trainer and author. Big Game Hunter. Subject of the Film "The End of The Game". Colourful buccaneer and relic of colonial past.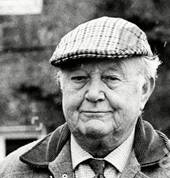 WEBBER John Huyshe (42) Son of Captain Webber Int. Showjumper who ran the BSJA. WW2 RAC. Farmer, amateur Jockey and racehorse trainer." In an age where greed bids fair to ruin sport, John Webber personified the true English country sportsman. As a champion amateur rider he finally retired saying "I'm too old too fat and too frightened". He waited 30 years for a Cheltenham winner and he could always see the fun side of racing. remembered for that marvellous chuckle and his saying 'It's only a horse race. There'll be a dozen more tomorrow and 24 more on Saturday.'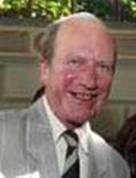 WILLIAMS, Guy St John (65). Son of Desmond. (Business qv). He is a freelance author, columnist, racing historian and publisher. A member of the Irish distilling family, Guy was an executive of the company, specialising in brand creation and development for 14 years. He became immersed in horse racing as an owner, trainer and amateur jockey, having winners in all three guises under Rules and point-to-points. He took out a licence to train in 1979 and produced Daletta to win the Irish Grand National the following year. That success earned him the Young Trainer of the Year award. He worked as a stipendiary steward of the Jockey Club, Horse Racing Ireland, the Turf Club and Weatherbys. He has produced many of the definitive books on racing.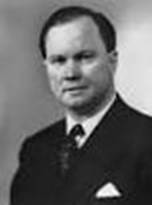 WOLFF, Frederick (29) born Hong Kong. Joined family firm of Rudolf Wolff & Co 1932 Olympic debut 200m at Los Angeles.1933 British 400 yrd title holder. 1936 Olympics Berlin ran the first leg for the British 4x400m relay; Gold medal. WW2 Capt Ox & Bucks L I. Chairman of The Metal Exchange. Group Leader and Trustee of HCPT. RIP 1988.
WRITERS, AUTHORS, POETS & JOURNALISTS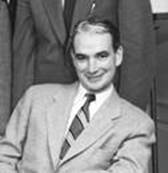 ANDERTON, Piers (29); born 1918 From San Mateo USA, Princeton University then Harvard and US Navy WW2, journalist and foreign correspondent for NBC. Emmy Award for "The Tunnel"1963. RIP 2004.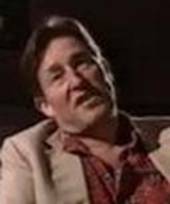 ASPINALL, Timothy (52). Journalist with Daily Mail, then Mirror and Express. Joined Granada Television wrote and produced Coronation Street in the 60s. Freelance with ATV, Thames and the BBC writing and producing many well-known dramas and documentaries. RIP 2000.
de la BEDOYERE, Count Quentin (52). Former orator at Speaker's Corner. Author, lecturer, poet and Critic on subjects ranging from business, marriage and faith issues. Writer of Maxims. He reserves his contempt for "the wishy-washy boneless mediocrity that flap around in the middle". As an artist, he has exhibited at major London galleries. His portrait of the Queen Mother was accepted by The Queen. Author on drawing techniques.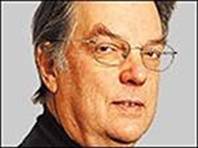 BECKETT, Francis (62). Son of John Beckett onetime Labour MP and then Fascist. Philosophy at Keele University. President of the National Union of Journalists. Labour Party Press officer. Contributor to the Guardian, Independent and New Statesman. Author of Biographies, Contemporary History, Education and playwright.
BRETHERTON Cyril Herbert Emmanuel (89) .rained as a barrister, Lincoln Oxford. To USA took American Citizenship. WW1 Artist's Rifles. Then Journalist, poet and writer. "Algol" of Punch. "Peter Simple" of The Morning Post. Author of several books and his "Irishman's Diary" was described as "The most brilliant of its kind in any newspaper in the English language." RIP 1939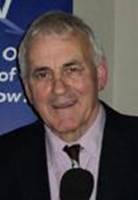 BURDEN, Paul (62). Nephew of Hugh (Actor qv), to LSE then business reporter Manchester. 1983 joined BBC. Radio "Today" programme then TV News presenter and financial news on the Breakfast Programme.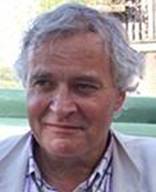 BURDEN, Peter (66). Younger brother of Paul qv. Before he became a full time author, he was many things. After a spell as a restaurant troubadour, he travelled to Morocco in the early 70's to buy ethnic garments and gather a great deal of life experience. He became a fashion king and in 1975 launched the cult jeans brand, Midnight Blue. His first novel Rags, published in 1987 and based on his experiences in the fashion trade, was described by the Mail on Sunday as "a splendidly lively whiz through the fashion fringes of the Swinging Sixties." It quickly appeared in the bestseller lists and was followed by several more novels, including collaborations in turf fiction with John Francome. Peter was later responsible for transforming Jenny Pitman into a best-selling novelist, having introduced her to the idea and ghosting three best sellers for her. More recently, he ghosted the posthumous autobiography of 60's heartthrob, David Hemmings. He followed this by helping Leslie Phillips with his autobiography, Hello and, most recently, by producing the well-received, incisive and forensic examination of the activities of Britain's most controversial tabloid, in News of the world? Fake Sheikhs & Royal Trappings, described by former NotW editor, Derek Jameson as "a well-documented exposure of underhand tactics, gross intrusion and embarrassing cock-ups."
CAMERON, Euan (59) Born in London, brought up in Argentina, University Aix-en-Provence. After a long career as a publisher – he worked for the London office of the University Presses of Chicago, Columbia and Yale, Thomas Nelson, Michael Joseph, The Bodley Head and Barrie & Jenkins, – he went on to earn his living as a book reviewer and literary journalist before returning to publishing part-time as an editor at Harvill and Random House. He has translated over thirty books from French including those by Simone de Beauvoir, Julien Green, Paul Morand, Pierre Péju, Jean-Paul Kauffmann, Jean-Michel Guenassia, Philippe Claudel and Patrick Modiano, as well as biographies of Marcel Proust and Irène Némirovsky.He is now an Author. He was appointed Chevalier dans l'Ordre des Arts et des Lettres in 2011.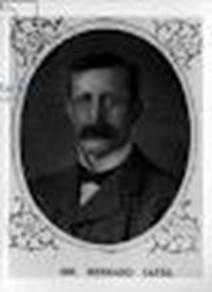 CAPES, Bernard (67) left for journalism and wrote for the leading periodicals of the day. !897 became a full time and prolific author of romance, crime and the supernatural. Died of the Spanish Flu at Winchester (memorial plaque in the Cathedral) 1919.
DALLEY, John Bede (89) born Sidney son of the Australian Statesman, to University College Oxford, Barrister, fine horseman but a fall caused deafness, became journalist and acclaimed author depicting society life. Missing presumed drowned while fishing 1935.
DEVINE John Berchmans (30) only son of Sir Hugh Devine FRCS, the distinguished Melbourne surgeon. He graduated in 1937 from the University of Melbourne with first-class honours, and was awarded the Jamieson prize in medicine. He was resident medical officer and registrar at the Royal Melbourne Hospital, and in 1940 proceeded to the MS degree. He joined the Australian Army Medical Service early in the war of 1939-45 and was sent on active service to the Middle East. He served through the siege of Tobruk and in Syria, with permanent damage to his health. His book on his experiences, The Rats of Tobruk, illustrated with his own sketches and photographs, had a distinct success. He was mentioned in dispatches. Coming to England immediately after the war he worked at Guy's Hospital and took the Fellowship in 1946. He then went into surgical practice in Melbourne, and was appointed to the staffs of the Alfred and later the Royal Melbourne Hospitals. He made a distinguished place for himself as a surgeon in practice, research, and writing, when he was taken seriously ill at the age of 39. He died suddenly from coronary occlusion on 31 October 1955 aged 42.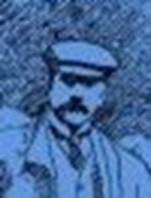 FRENCH, Capt. Hon William (74) Eldest son of 3rd Lord de Freyne. Barred from inheritance as his parents had a catholic marriage. Capt. Connaught Rangers, Egyptian wars. To New Mexico, Rancher, frontiersman and Sheriff. Employed the Wild Bunch – Butch Cassidy and Sundance as cowhands, also outlaws Joel Fowler and Black Jack Ketcham. Present at the "Frisco shootout" and the Apache wars with Geronimo final stand. Wrote "Recollections of a Western Ranchman" "An amazing gem. Capt. French managed to live through more wild times and adventures than would have been thought possible. Truly the 'wild west'. Written in an understated tone, with a sense of humour. Some great wild animal encounters/stories in addition to the cowboys, Indians, cattle rustlers, train and stagecoach robberies".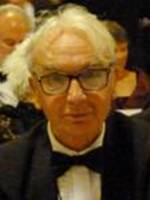 FOLEY, Charles (26). Nephew and literary executor of Sir Arthur Conan Doyle. Born in India and began working as a journalist in Paris on the Paris Herald, a European edition of the New York Herald. From 1940 to 1955 Foreign Editor on the Daily Express. Known for "a tight Ship" a reporter once cabled "unnews is good news" to receive the reply "unnews is unjob". In 1954 he interviewed Hitler's former commando chief, Otto Skorzeny – Foley subsequently wrote Commando Extraordinary, Otto Skorzeny, an account of Skorzeny's war-time exploits. He also wrote a biography of Rudolf Hess Hitler's Deputy. In 1955 Foley moved to Cyprus and took over The Cyprus Times when the civil war was breaking out between Greek and Turkish Cypriots, and the Greek Cypriot EOKA was starting an armed struggle against the British colonial government. He later published a number of books on Cyprus and edited Conan Doyle's "A Life of Letters".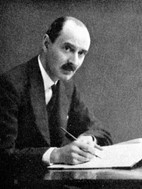 GILBEY, Capt. John (Jack) Newman (99). Eldest son of Newman Gilbey of the gin family and descended from the Gonzales Sherry family . To Stonyhurst then Sandhurst and commissioned Welsh Regiment WW1 wounded twice and started writing Poetry. Best known for his devotional works. Also, a keen hunting man with the largest collection of Lionel Edwards paintings in the Country.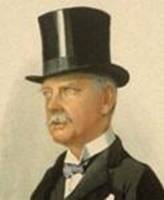 JERNINGHAM, Charles Edward (68). Commd. Grenadier Guards. Gave up the sword for the pen. Editor Vanity Fair "The spirit of the age". He wrote under the pseudonym of "Marmaduke" and is best remembered for his Maxims – witticisms that have stood the test of time. WW1 War Office. JP County of London. RIP 1921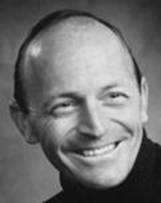 JOSS, John (50). To Dartmouth. Left Navy. Journalist The Motor Cycle and acted in the West End then emigrated to USA He raced cars, motorcycles and yachts,, worked in the Gulf of Mexico oil patch, flew the Space Shuttle Simulator, evaded a Soviet military spy in Washington, helped find the sunken nuclear submarine Thresher, flew with the Blue Angels, the Marine Corps and the U.S. Air Force, wrote business plans for Silicon Valley startups, was the first pilot to fly and write about the U-2 spy plane, dodged a minefield at Fort Irwin, California, wrote for major media, created a high-tech series for network radio, commentated at car and motorcycle races at tracks, sailed around the world, penned twenty novels, non- fiction books, screenplays and plays.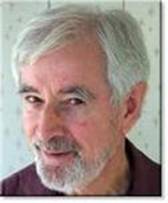 LEVI, Peter (48) to Heythrop ordained SJ. Left 1977. Poet, travel writer, biographer, critic and archaeology correspondent for the Times. 1984 Appointed Professor of Poetry Oxford. Married Deidre widow of Cyril Connolly.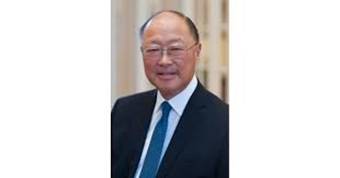 LI, Simon (65). Born Hong Kong, to Oxford, Masters at Columbia in Journalism. An Editor with the Philadelphia Inquirer before moving to The Los Angeles Times and becoming Foreign Editor. Vice President of the International Press Agency. Awarded The Columbia Medal for distinguished Service, Juror for the "Pulitzer Prize" Trustee of the Huntington Library and with his wife June established the Centre for Chinese Painting Conservation, the Cleveland Museum of Art.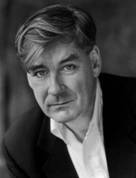 McGRATH Patrick (67) Father Medical Superintendent at Broadmoor, To Stonyhurst. External Degree Univ. London. To North America settled in New York. Novelist: recurring subject matter in his work includes mental illness repressed homosexuality and adulterous relationships. His novel Martha Peake won the Premio Flainano Prize in Italy and Asylum was shortlisted for the 1996 Guardian Fiction Prize. He is also currently on the writing faculties of both the New School in New York and Princeton Univ. Married to actress, director, writer Maria Aitken.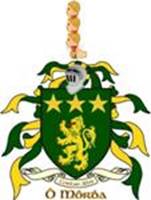 MOORE, Augustus Martin (73). Son of George Moore, Philanthropist and MP of Moore Hall. Journalist, poet and theatre critic, Editor of The Bat and then society journal The Hawk. Exposed "Flapdoodle" where he saw it. Famed for his quarrel with American Artist James Whistler who described Augustus as "One of the most squalid specimens of those infamous womanising Journalists". He died in 1918 of the Spanish Flu. Moore Hall was destroyed by the IRA in 1923.
PATMORE, Francis Joseph (03). Son of Coventry Patmore the author and poet. WW1 Capt. Hampshire Regiment. POW at Kut. Maltreated by the Turks. War Poet best known for "Valour and Vision: Poems of the War, 1914 - 1918", published by Longmans, Green in 1920. Awarded MC. Post War Magistrate in Kenya but a semi –invalid from his captivity. RIP 1932.
PETRE, Francis Loraine (64). Son of Hon Edmund, GS of 11th Baron. To Oscott, Lincoln's Inn barrister. Joined Indian Civil Service Commissioner of Allahabad. WW1 Ministry of Munitions OBE. Military Historian: he wrote five definitive books on Napoleon and his campaigns also various Regimental histories and works on South America. RIP 1925.

de POMAR, Manoel Duke de Medina (70). He was born in 1854 in Madrid, the son of the General Conde of Medina Pomar and Marie Mariategui. His father died in 1868 and his mother moved to England. In 1872, the Countess married James Sinclair, 14th Earl of Caithness. By the Pope, Manuel Maria was created the Duke de Pomar in 1875. Under his titles the Duke of Medina Pomar, he authored five society novels. After the death of his step father in 1881, he and his mother moved to France where he gave up writing and she took up spiritualism.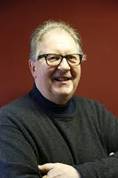 POTTER Simon (65). Born Jersey .to Leeds University for English and History. Sessions drummer and pop song writer, performed with various rock and Jazz bands. Master Wimbledon College. Author of novels, poetry, and playwright. Awarded MBE for youth drama 2016.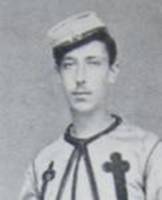 ROBINSON, Wilfrid (67). Papal Zouave1868-70 in the conflict between the Vatican and the Italian State. Settled in Bruges. Historian wrote the History of the Papal Zouaves. 1910 to London, journalist in various reviews. Ed. Caxton Review. Elected Member of the Royal Historical Society (1901). RIP 1933.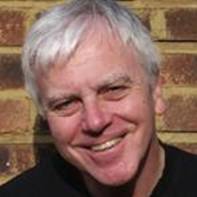 RUSSELL, Anthony "Tony" (63). To Magdalen Oxford for Classics, A music historian and critic, Russell has written about blues, country, jazz and other American music for MOJO, The Guardian and many specialist magazines. He is also a consultant on TV documentaries. His books include The Blues: from Robert Johnson to Robert Cray, The Penguin Guide to Blues Recordings (with Chris Smith & others), Country Music Originals: The Legends and the Lost, 1956: The Year That Changed Britain (with Francis Beckett) and the seminal Blacks, Whites and Blues. He has been twice nominated for a Grammy for his authorship.
TEIXEIRA de MATTOS, Alexander (81) born Amsterdam. Title of Joonkherr. Dutch journalist, literary critic, publisher and translator of major French and Dutch works. Known as "Man about Town". WW1 Head of War Trade Intelligence. Married widow of Willie Wilde (elder brother of Oscar). RIP 1921.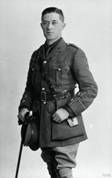 TOZER Basil Joseph (83). Studied Law but became an author and journalist. Books covered such varied subjects as The Horse, Shooting and crime novels. He married the concert violinist Beatrice Langley.
VENABLES, Roger, Evelyn Cavendish (29) Born in Bulgaria. To Christ Church Oxford. Poet and Writer. Settled in Cornwall in the Lamorna Valley. Produced over a dozen Volumes of poetry 1942 – 2003. Honoured as The Bard of Cornish Gorseth 1984. Known as an eccentric with his long white beard, black cloak and shepherd's crook RIP 2012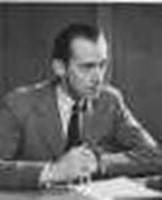 WESSEL, Richard Shirley (27). Journalist. Joined the BBC. WW2 Newsreader and announcer. Best known for the first report from Paris of the liberation of the City 1944.
WHYTE, Prof. Frederick William (83). Author and Journalist. Translator in French, German, Italian and Swedish mainly history and biography including Mussolini. 92 major works. RIP 1941.